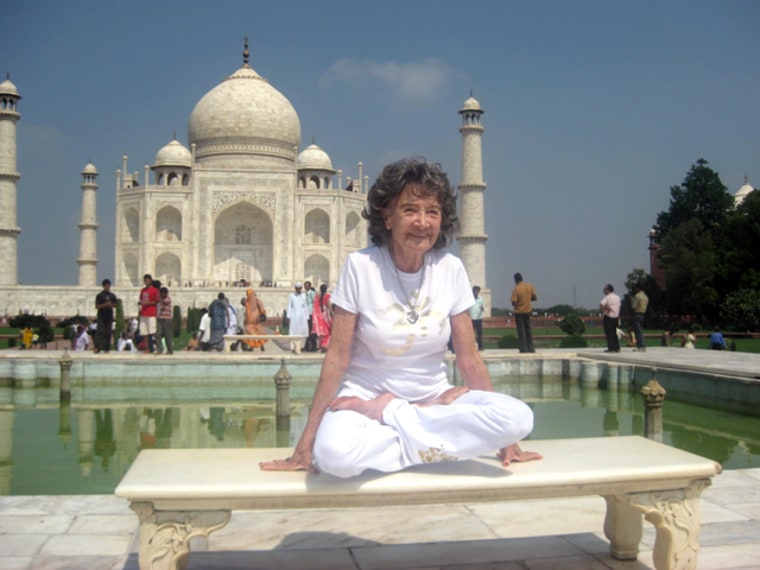 It's official: I have the world's oldest yoga teacher. Guinness World Records has awarded that certification to 93-year-old Tao Porchon-Lynch, whose class I attend.
The funny thing is, Tao's age is just about the least remarkable thing about her. Over the dozen or so years I've known her, enough incidents to fill several colorful lives have trickled out:
She marched with Gandhi — twice — in her native India.
She fought in the French Resistance and underwent an emergency appendectomy during the Blitz after escaping France to London.
She was a model for fashion house Lanvin and a contract player for MGM, appearing in such films as "Show Boat" (1951).
When her friend Leslie Caron injured her foot, threatening to delay production of "An American in Paris," Tao fixed it with a Coke bottle.
To get a part in a western, she pretended to know how to ride a horse (after she took off the saddle and rode bareback, Tao told me, "the horse and I got along fine").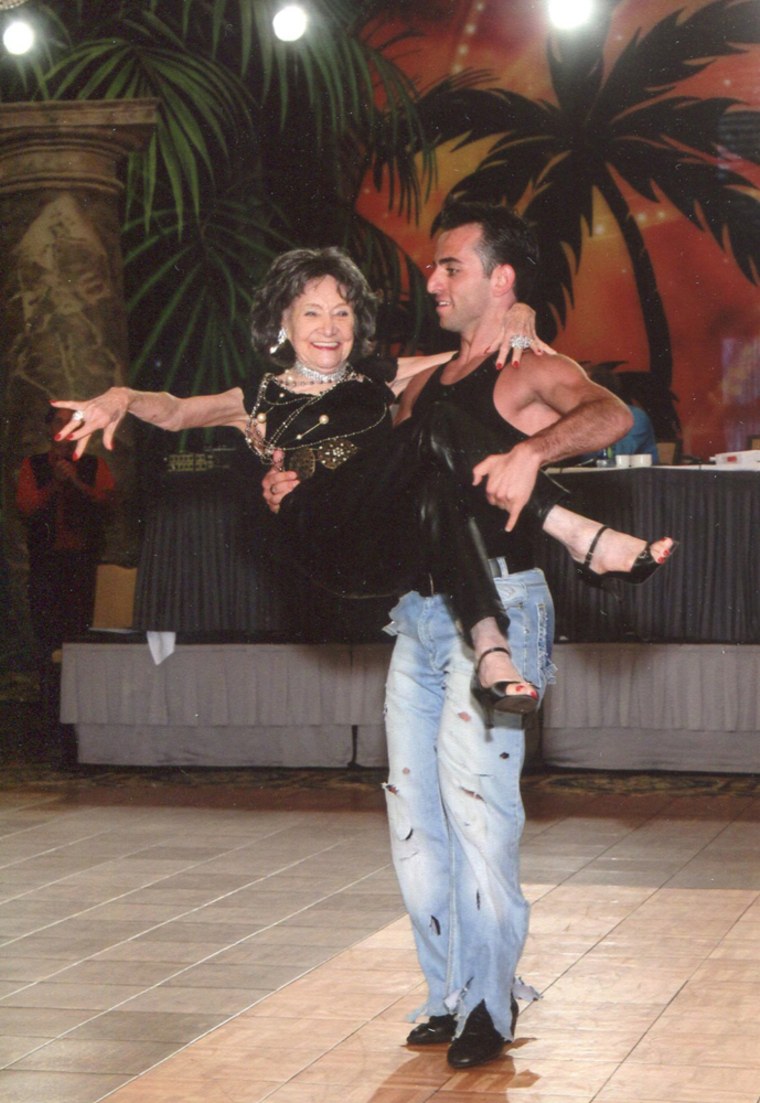 After adventures like that, many people might be content in their 90s to sit in a rocker and reflect on a life well-lived. But not Tao: She travels the world and racks up ribbons in ballroom dancing with a 24-year-old partner (whenever she's about to compete, she asks her students to say a prayer for her; I pray for the other dancers). She joined the Dalai Lama at the Newark Peace Education Summit last year. And lest you think all yogis are austere ascetics, know that Tao is a wine expert.
But foremost Tao is a yoga master. Her physical strength and stamina are amazing, her grace and form are unequaled, but more important, she is a living embodiment of yoga's ideals: serenity, gentleness, compassion, the joy of being alive.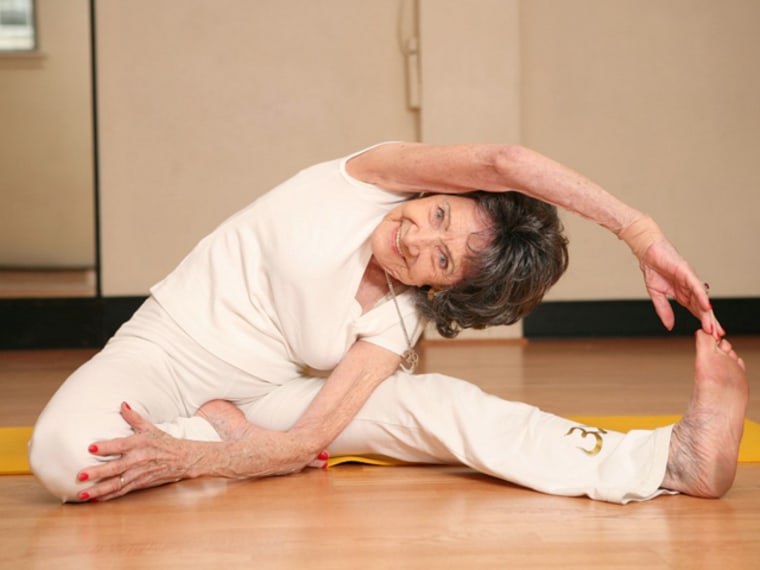 Yoga puts a spring in my step, banishes my aches and pains, sharpens my mental focus. All that keeps me coming back. But what keeps me coming back to Tao is the privilege of basking in her psychic radiance.
It's been a long time since I wandered into my first yoga class on a whim back in college, and a cobra pose doesn't come as easily as it once did. Similarly, serenity sometimes eludes me, and resentments and regrets return like the nagging pain of old injuries.
But not when I'm in Tao's class. When I'm with Tao, I feel as young as she does.
TODAY.com editor Rick Schindler can still get into a full lotus on a good day, though he may need help getting back out of it.
Related links:
Video: Trudie Styler, Sting's wife, shows off age-defying yoga moves
'Broga' caters to guys wary of yoga
What's on Jenna Wolfe's workout playlist