I didn't get my first tattoo until eight years ago — when I was 32 — and once I did, I lost all control.
Part of my obsession with tattoos is purely aesthetic: I love the way they look and the way they've changed how I see and know myself. But getting (and being) tattooed has also helped me to process and pay tribute to emotions and experiences — particularly loss, grief and resilience — and ultimately heal parts of myself that I hadn't been able to heal before I began to transform my body.
When I was coming of age in small-town Wisconsin in the early '90s, the only people who were heavily tattooed were gang members, criminals or rock stars and my parents were dead set against me becoming any of the above. Tattoos were considered "low class"— markings that revealed and represented some kind of fundamental depravity; manifestations of some kind of deep, dark distress that "normal" people didn't have or have any need for.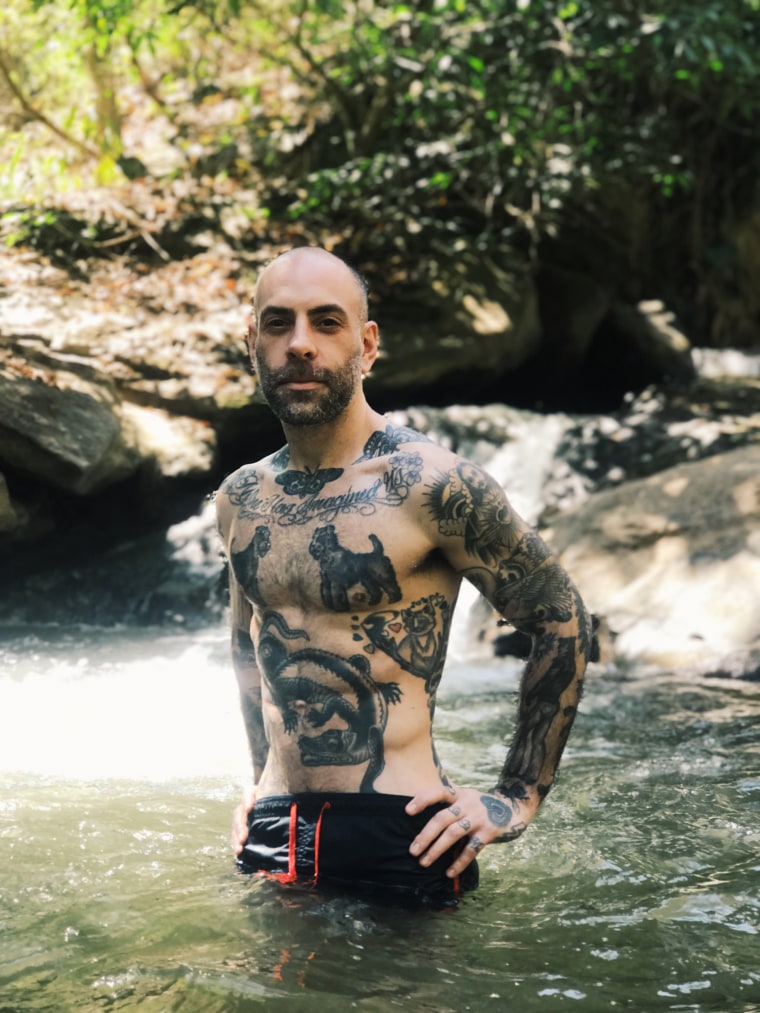 But I've never really been "normal." Not only am I gay — something I knew and was savagely bullied for from an early age — but I also fought and survived a rare form of cancer when I was 5. I witnessed my beloved Uncle Ward die from AIDS just before I reached high school. A deeply emotional child, I had no real outlet to express or understand these disturbing events, so I kept the resulting anxiety and pain throbbing just below my skin.
After helping my father die from lung cancer when I was 29 — the absolute strangest and saddest six months of my life — I began to look for ways to re-approach, grasp and somehow make peace with the trauma I had experienced over the last three decades while simultaneously exploring who I was and how I wanted to viewed by others.
Three years later, after much deliberation and some masterful convincing of my still disapproving mother, I got my first tattoo: a deer tethered to the ground by ropes tied to his antlers. An admittedly disquieting piece, it was meant to honor the land where I had been born and raised. As soon as the ink was punched into my forearm, I felt a sense of relief I'd never felt before.
Now my body is nearly 85 percent covered by tattoos and each of them tells a story about what I've been through or who I've loved or what I've learned at some point in my life. There's the ghost wearing a sheet on my bicep that celebrates the life — and death — of my wonderful, goofy dad and everything he taught me. There's the black heart on my hand I got after a break up that celebrates the beauty and fragility of love, even if it withers and eventually dies. There's the grizzly bear filling his belly with ice cream cones to remind me that just because something or someone seems terrifying at first glance doesn't necessarily mean there isn't sweetness lurking below the surface.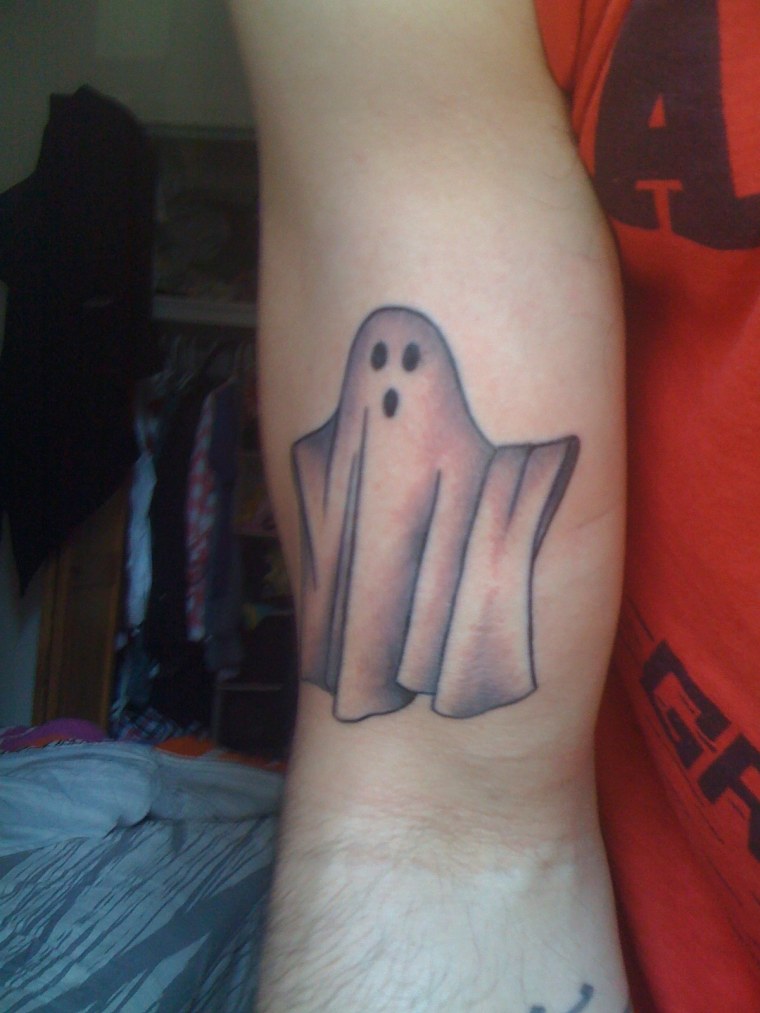 Getting tattooed has allowed me to take the things that I could never get off my chest and literally put them on my chest. It's a kind of celebration, a form of bloodletting and a chance to capture the ephemeral and release it into my skin where it can mourn or sing or scream — sometimes all three at once— for the rest of my life. The physical pain that comes from being tattooed often works as a trigger for and way to address the emotional pain I may not have dealt with or didn't know how to deal with and once it's conjured and finally materializes, it can be vanquished.
My tattoos are made up of moments that have haunted me, memories that I can't or don't want to let myself forget and the people and places who have affected me in some small or huge way. Not only has getting tattooed changed how I see the world, it's changed how I'm seen in the world and forced me to be braver and more resolute about what I want to say and the stories I want to tell and hopefully, eventually, be remembered for telling.