Whether you're at the beach, a park or your own backyard, having a meal outdoors with family and friends is one of the greatest joys of summer. And it's always possible to indulge in your favorite foods when you plan ahead and learn about the nutrients in what you're eating.
Test your knowledge of some favorite food swaps for summer eating — the results may surprise you!
1. Which appetizer is higher in calories?: 10 baked tortilla chips and half of a cup salsa, or half of a cup pf baby carrots with four tablespoons of ranch dip?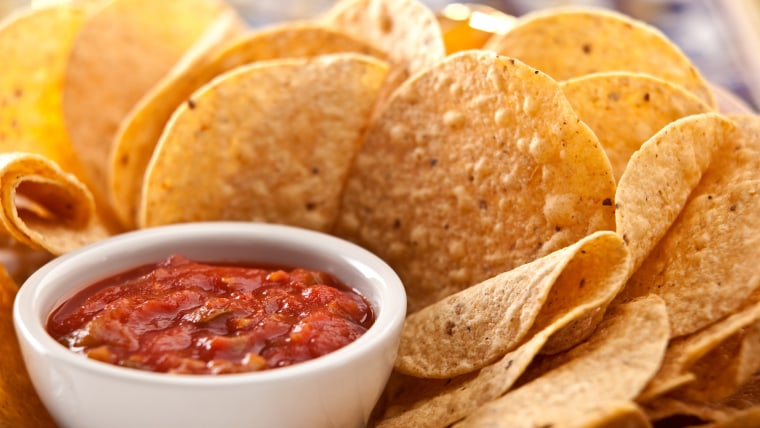 Answer: Chips and salsa actually have less calories (140 calories), than carrots and ranch dip (270 calories).
RELATED: Slim down for summer! 7 simple steps to jump-start your weight-loss efforts
2. Which snack has more calories: Three cups of caramel corn or one large soft pretzel?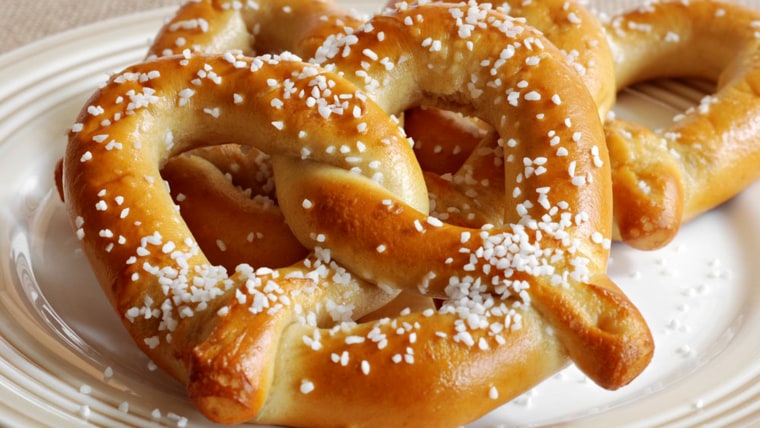 Answer: Large soft pretzel clocks in at 480 calories, versus caramel corn which contains 360 calories.
3. Which candy has more sugar: One ounce of jelly beans or one ounce of Reese's pieces?
Answer: Jelly beans! They have 21 grams of sugar, while Reese's Pieces have 15 grams of sugar
4. Which of these has more fat and calories: A burger on a bun with lettuce and tomato or a hot dog with sauerkraut on a bun?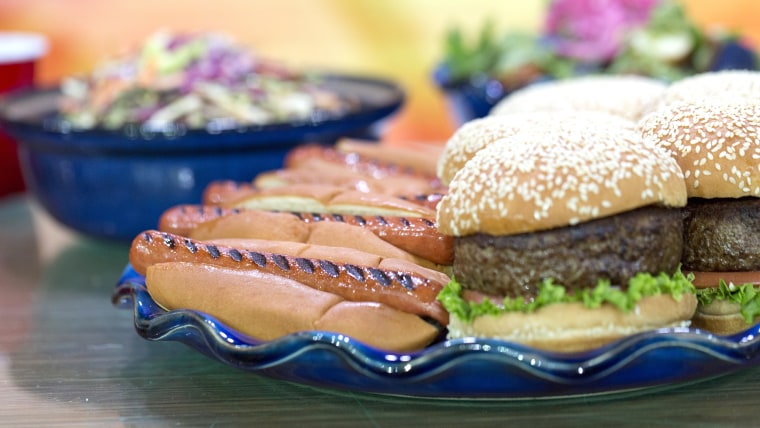 RELATED: Are you really hungry? 5 questions to ask yourself before you eat
Answer: Burger on a bun contains 380 calories, while a hot dog has 260 calories.
5. Which one has more calories: Two small ribs with barbecue sauce or one batter-dipped and fried chicken breast?
Answer: The fried chicken breast has more — 295 calories — compared to the ribs which have 250 calories.
6. One of these beverages is higher in calories: Is it a 12-ounce wine cooler or 12-ounce beer?
Answer: You might think a beer has more calories, but it's actually the wine cooler, at 220 calories, while a beer has 150 calories.
RELATED: Study shows how much weight you need to lose for people to notice
7. Which of these has more sugar: A slice of cherry pie or one cup of cookies and cream frozen yogurt?
Answer: The cookies and cream frozen yogurt is worse, with 40 grams of sugar, while cherry pie just has a little less (33 grams of sugar).
8. Which of these two side dishes has more calories: One cup potato salad or one cup of baked beans?
Answer: Potato salad has 350 calories, while bake beans has 280 calories.
RELATED: Food myths busted: Can you eat red meat, red wine and potatoes
9. One of these has more calories: Is it one ear of grilled corn on the cob or one cup of coleslaw?
Answer: Coleslaw contains 140 calories, while an ear of corn has 100 calories.
10. One of these has more fat: Is it one cup of chocolate premium ice cream or a medium-size fudge brownie?
Answer: Ice cream has more fat, 14 grams to be exact, while a brownie contains eight grams.
Madelyn Fernstrom is NBC News Health and Nutrition Editor. Follow her on Twitter @drfernstrom.