There is something to declare at airport security check points — an alarming number of virus pathogens.
A study published last week by a team of Finnish and British epidemiologists found that certain public areas of airports where passenger traffic is high are "hot spots" for spreading respiratory infections. And one of the biggest of those germ-ridden spots were the plastic trays where passengers load their belongings for screening by Transportation Security Administration officers and their counterparts in other countries.
"These viruses mainly spread through droplets when people cough and sneeze as well as through contaminated surfaces," Niina Ikonen, senior researcher at Finland's National Institute for Health and Welfare and the lead researcher of the study, told TODAY by email. "People (then) touch the surface that is contaminated with the virus and then touch their mouth, nose and/or eyes."
"Through this study we have recognized the risk points, which is important during an emerging pandemic threat or severe epidemic," she wrote.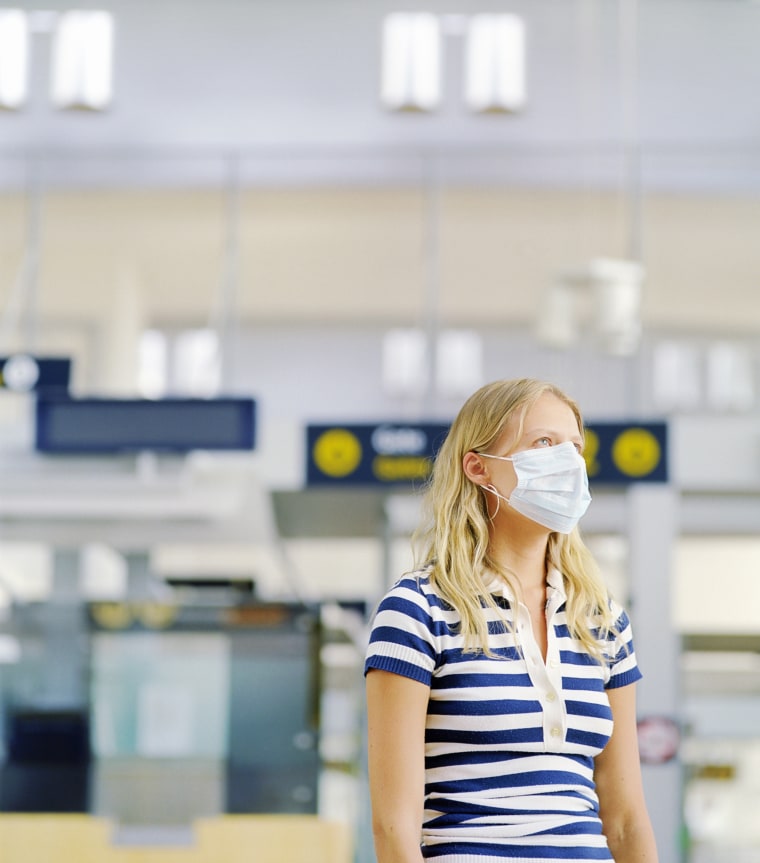 Ikonen said the study was conducted at Helsinki airport in Finland over three consecutive weeks in February 2016 — which coincided with an influenza epidemic in the Scandinavian country.
Ten percent of the swab samples collected tested positive for common respiratory viruses including influenza A and B viruses, adenovirus, respiratory syncytial virus and human coronaviruses.
Besides the plastic luggage trays at the security checkpoints, Ikonen said two out of the three swabs of a plastic toy dog in the children's playground at the Helsinki airport yielded pathogens.
The buttons of the payment terminal at the airport pharmacy proved another haven for germs.
Ikonen recommended that passengers protect themselves and their fellow travelers by washing hands before and after the screenings, and "coughing either into a disposable handkerchief or a sleeve." Alcohol hand wipes or rub provide another precaution.
Dr. Daniel Kadouri, a microbiologist at Rutgers School of Dental Medicine's Center for Oral Infectious Diseases, said there is no reason for travelers to panic.
"We are living in a world that is basically filled with bacteria, so having pathogens in the environment is nothing new," he said. "People need to understand that all surfaces will be inundated with bacteria and viruses. The ones who really need to be most careful are people that have issues with their immune system."
He offered some simple tips: "We just need to be aware and careful and practice good hygiene," he added.
There are, however, potentially bigger ramifications than catching a common cold or the flu, particularly in air travel hubs where passengers from all over the world pass through on their way to other destinations.
"The continuous growth in air travel increases the likelihood of rapid spread of infectious diseases between countries and even between continents," said Ikonen. "For example air travel made possible the rapid spread of SARS in 2003 and also the rapid spread of pandemic influenza A(H1N1) virus in 2009."
While the results of the study are more disturbing than shocking, it's a good reminder to stick to the age-old advice: Wash your hands. A lot.