Americans struggle to catch enough sleep. But how many hours is enough? According to the first recommendation by leading sleep researchers, healthy adults need to snooze for at least seven hours a night.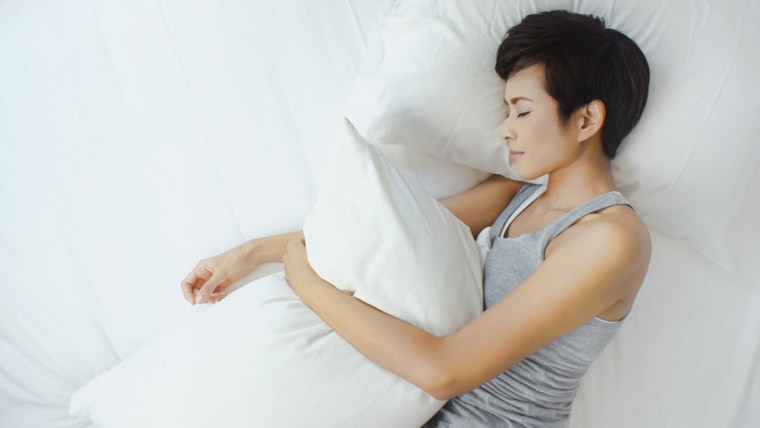 "This is the very first time the American Academy of Sleep Medicine and the Sleep Research Society have put together a [recommendation]," says Dr. Nathaniel Watson, president elect of AASM, co-director of the University of Washington Sleep Medicine Clinic, and member of the consensus panel. "This was an evidence-based process where we really scoured the medical literature to really assess the best evidence out there."
The report was just published in the journal SLEEP by the American Academy of Sleep Medicine (AASM) and the Sleep Research Society.
While doctors traditionally recommended eight hours of sleep, recent studies indicated that people might be as healthy with seven. The consensus panel, comprising of 15 sleep medicine experts, spent 12 months evaluating the existing research and found that healthy adults over the age 18 perform well with at least seven hours of sleep. The statement does not include an upper limit on the normal amount of sleep.
The panel couldn't find evidence that sleeping more than eight hours nightly was bad for health. However, if someone is sleeping for more than nine or 10 hours a night and still do not feel refreshed, they should see a doctor, Watson said.
"Nobody had sat down and looked at all of the evidence in aggregate," says Dr. M. Safwan Badr, past president of AASM, chief of the division of pulmonary, critical care and sleep medicine at Wayne State University School of Medicine in Detroit, and member of the consensus panel. "This is an attempt to have one answer to tell everyone."
People who regularly get less than seven hours of sleep experience many health problems, including weight gain, hypertension, diabetes, high blood pressure, stroke, and other cardiovascular and metabolic disorders. Sleep deprivation can also cause people to feel less alert and experience confused thinking and mood swings.
Watson and Badr say that they hope this recommendation will help people realize the importance of sleep in their health.
"Sleep well to live well. This is not a matter of opinion. There is strong science behind it," says Badr.
While the statement doesn't include the reasons why people do not get enough sleep, the experts agree that modern culture encourages people to sacrifice sleep for work, technology, social engagements, and family time.
"This is the first step in our desire to change the conversation with society about the overall importance of sleep," Watson says. "Sleep is a personal choice, like what a person eats or whether they exercise. People need to start viewing [sleep] that way and make healthy choices."