From our jobs to our families to simply being too exhausted, Americans have a lot of excuses to explain why they can't make more time to work out, one survey shows.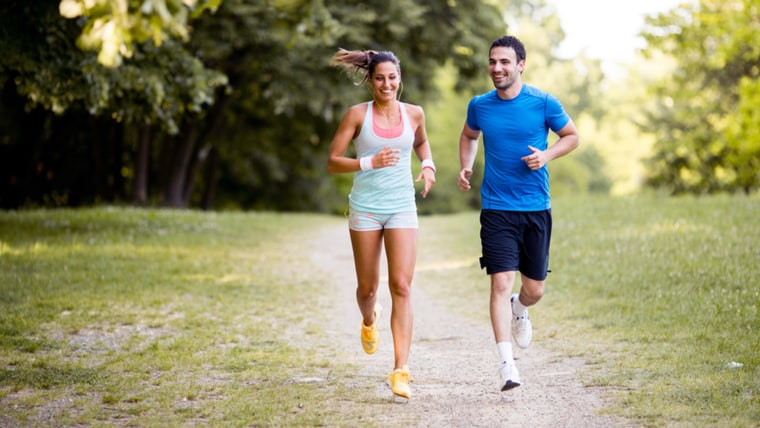 And many of us aren't getting the recommended amount of exercise — 2.5 hours per week — the survey conducted in 2016 by the Cleveland Clinic found. Part of the reason might be that very few, just one in five, know what the recommendations are.
Related: Exercise recommendations for healthier heart
One of the most concerning findings of the study:
51 percent exercise to lose or maintain weight
Only 32 percent exercise for a healthy heart
That's unfortunate, says Dr. Steven Nissen, chairman for the department of cardiovascular medicine at the Cleveland Clinic. It shows, he says, that "a lot of people don't appreciate how important exercise is for your heart."
There is a link between exercise and heart disease. One in four Americans dies from heart disease. Those deaths could be cut by 40 to 60 percent if people exercised more, Nissen says.
Related: Many Americans have hearts that are "older" than they are
A busy schedule is one of the biggest impediments to exercise:
41 percent listed job obligations as preventing them from exercising more
28 percent blame commitments to family and friends
Or we're too tired
The 2020 survey from Cleveland Clinic found that most Americans aren't clear on exercise and heart disease facts. They don't recognize that most heart disease is preventable. Only 8 percent of Americans understand that 90 percent of heart disease risk factors can be controlled through exercise, diet and other lifestyle factors — 14 percent of Americans say they never exercise, according to the 2020 survey.
Keep in mind, exercise will make you feel more energetic overall, with studies finding that people who exercise feel less tired."It clears your head and the more you do the more eager you are to do it," says Nissen.
If you're having a hard time getting started, set doable goals.
Walking is a good exercise for heart disease. "We suggest people start slowly and work their way up," Nissen says. "You can take a 10 to 15 minute walk every night. That's easy. Then you can work up to 20 minutes and then 25. As you get into shape it gets easier to do. Ultimately it will be easier to do 30 minutes than it was in the beginning to do 10."
New York-based Certified Exercise Physiologist Karissa Bollinger offers a simple, heart-healthy cardio routine for your week:
Monday
30 Minutes of Cardio Walking/Jogging
For your core:
1 minute plank
20 Straight Leg Bicycle Crunches
Side Plank (45 seconds each side)
Repeat 3x through
Tuesday
Upper Body Strength
5-10 minute cardio warm-up
Circuit (repeat circuit for 30 minutes)
45 seconds of Push-ups
Dumbbell Bent row (8-12 reps)
20 Tricep Dips
Dumbbell Shoulder Press (8-12 reps)
Wednesday
45 minutes of Inclined Walking
Thursday
Lower Body Strength
5-10 minute cardio warm-up
Circuit (repeat circuit for 30 minutes)
45 seconds of squat jumps
Step-ups (12 reps each side)
Walking Lunges (24 steps = 12 each side)
20 Body weight squats
Friday
30 minutes cardio Intervals on Stationary Bike
For the core:
45 seconds Russian Twist with Medicine Ball
15 Roll-Ups
20 repetitions of Superman
1 minute Plank
Repeat 3x through
Saturday
45 Minutes Cardio Elliptical/Cross Trainer
Sunday
REST
Can't wait to try out this easy heart disease prevention exercise routine? Tell your friends on Pinterest about it. They might even want to join you for your daily workouts.