A lifetime of tough health battles, plus the desire to stay alive for her young daughter, helped prepare 32-year-old Melissa Benoit for a grueling, unprecedented surgery to replace her infected lungs.
Benoit has cystic fibrosis, a genetic disorder that can cause a buildup of mucus in the lungs, pancreas and other organs and lead to respiratory failure. Over the past few years, she had been steadily taking antibiotics to fight off increasingly frequent chest infections.
Last April, after a debilitating bout of influenza destroyed her lungs for good, surgeons at Toronto General Hospital in Ontario, Canada, removed both of them in a nine-hour procedure — and six days later, replaced them with a pair of donor lungs. Ten months after what is thought to be the first such procedure in the world, Benoit is walking again, with a recovery that has been even better than doctors expected.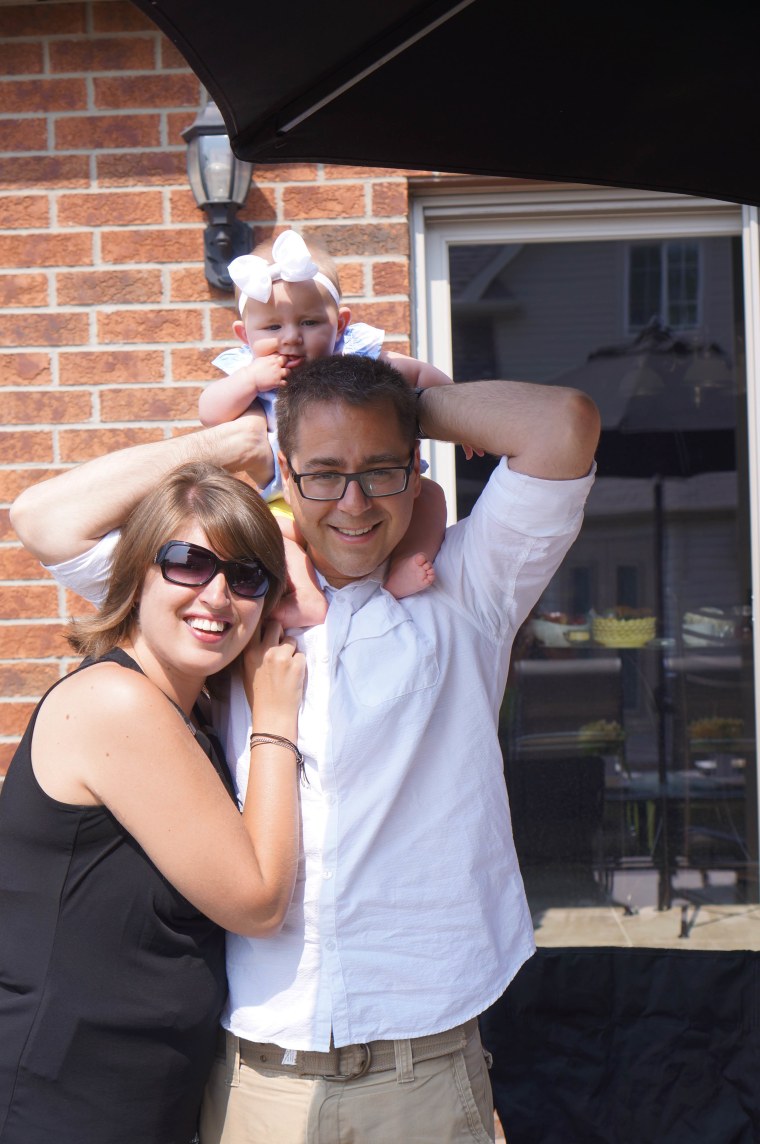 Her remarkable, life-saving journey began after what she expected would be a routine trip to the hospital. The flu infection caused her to cough so hard that she fractured her ribs; she had difficulty breathing and her lungs began to fill with blood and other fluids.
Related: Siblings fight rare blood disorder with chemo, bone marrow transplants
"We thought it was just going to be a quick switch of antibiotics, and then I'd be home again," Benoit told TODAY. "I was on a high flow of oxygen constantly, so I was able to move around the room and sit in a chair, but I couldn't move very far. But I had my daughter and my family, and I was a happy camper."
She passed Easter with her husband, 2-year-old daughter and mother, inside a hospital room that her family had decorated to cheer her up.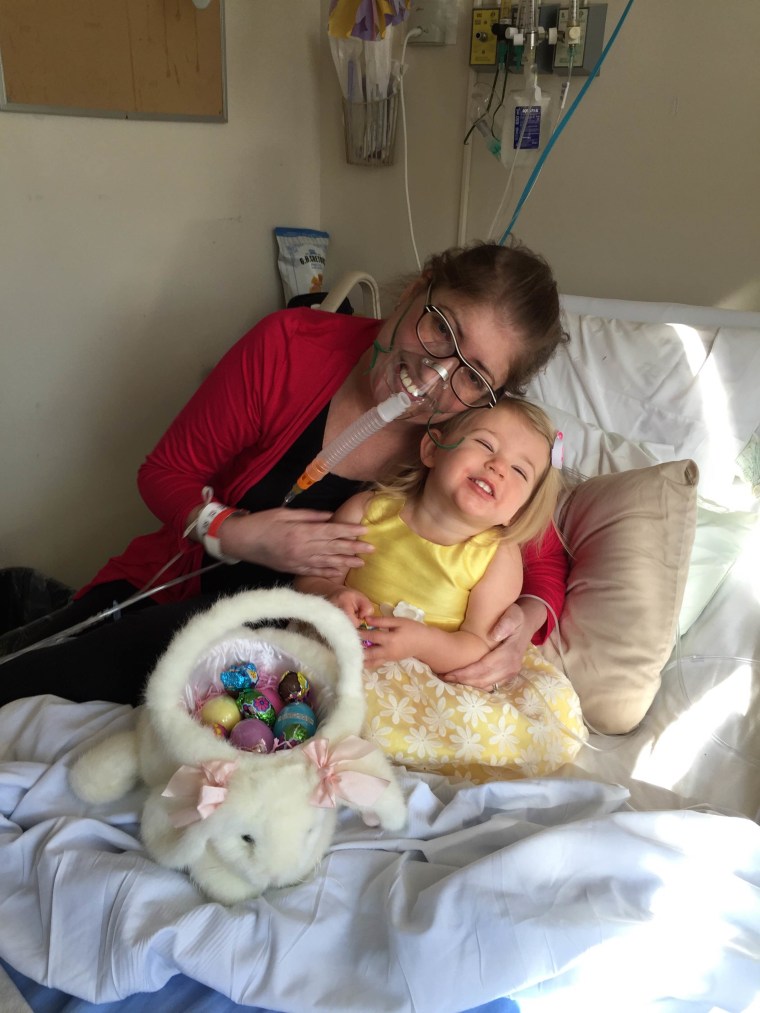 Related: 'Stranger Things' actor talks about living with rare genetic disorder
As her condition rapidly declined doctors made the radical choice to remove both of her lungs, the source of her infection, in the hopes that she'd recover and could receive a new donor set. While removing both of her lungs, the surgeons discovered that they were so swollen with mucus and other fluids that they had become as hard as footballs.
'Fight for Olivia'
After the surgery, Benoit was unconscious and kept alive by a network of sophisticated life support machines. These devices added oxygen to her blood, removed carbon dioxide and helped her body maintain blood flow. When a pair of donor lungs became available, she underwentthe transplant.
Related: Dad dying of cancer sees 2-year-old son get a kidney from high school classmate
For her doctors, those six days were a serious waiting game.
"That was tense," said Dr. Shaf Keshavjee, one of Benoit's surgeons, and the chief surgeon at the University Health Network in Toronto. "We were quite elated that part one (of the surgery) worked. The first part was, could we actually pull this off? Taking the infected lungs out, and would she get better? The fact that she got better so quickly was fantastic."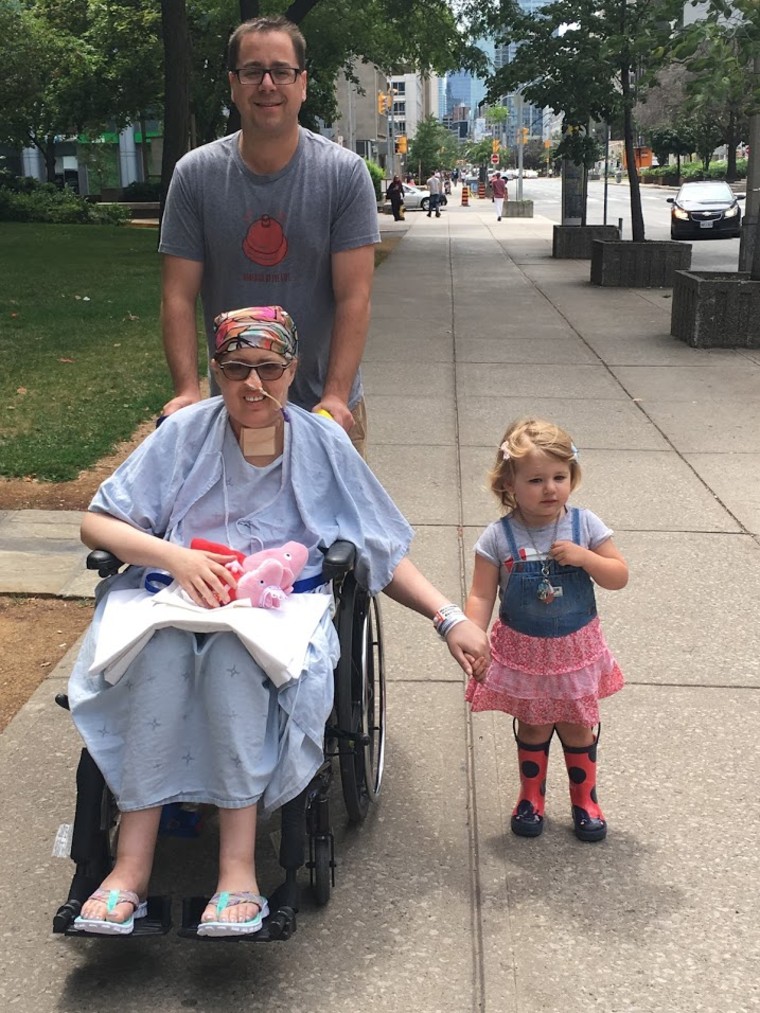 Benoit is doing physiotherapy to increase her strength. Not only is she walking, she can even dance with her daughter, she told TODAY.
"My real motivation was my daughter," Benoit said. "Throughout all of this, my family taped pictures of my daughter at the end of my hospital bed before I deteriorated so severely and was in the intensive care unit. They kept saying, 'Melissa look, there's Olivia, fight for Olivia.'"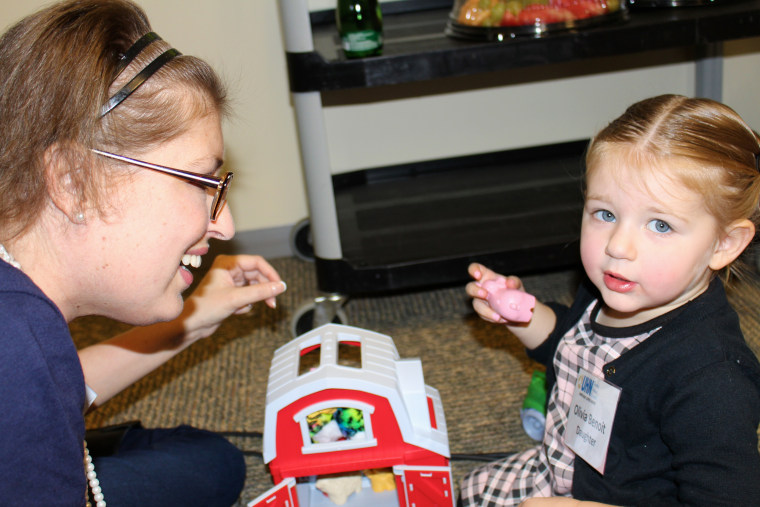 'Don't give up'
As a mother with a chronic illness, Benoit worries about whether she is "adequate enough" for her daughter. But she has advice for other moms who may be struggling with health issues: "Don't give up."
"I think the most important thing is to remember that you're here, even though you have a chronic illness. You're here, and for your child, you are enough," she said.
Benoit still receives dialysis treatments while waiting for a kidney donation, but her condition is improving every day. Doctors are encouraged by her progress and excited at the possibilities for future procedures.
"Now that we know this is possible, it will help other patients," Keshavjee told TODAY. "We have lost other patients in exactly this situation in the past, when we didn't have any other options. Now we have an option."