After 15 years, Elizabeth Morgan was ready to quit running. She kept injuring herself and failing to qualify for the Boston Marathon. Her enthusiasm for the sport was low.
That's until she met a training partner who made her want to lace up her sneakers again: Bella, a Labrador retriever
"Bella is very spunky," Morgan, 38, of Evansville, Indiana, told TODAY. "There is not a day that goes by when she is not ready to go out the door to run. The hardest part for her is her day off."
Bella is 2 years old, weighs 56 pounds and is full of energy. They met over a year ago, as Morgan was pushing herself to qualify for Boston.
"I didn't want to quit," she said. "But I needed something to turn the runner's burnout around."
So she researched dogs and running. Most experts agreed that black Labs made perfect running partners because of their high energy levels. Morgan visited her local shelter, Vanderburgh Humane Society, and that's where she spotted a spirited black Lab puppy.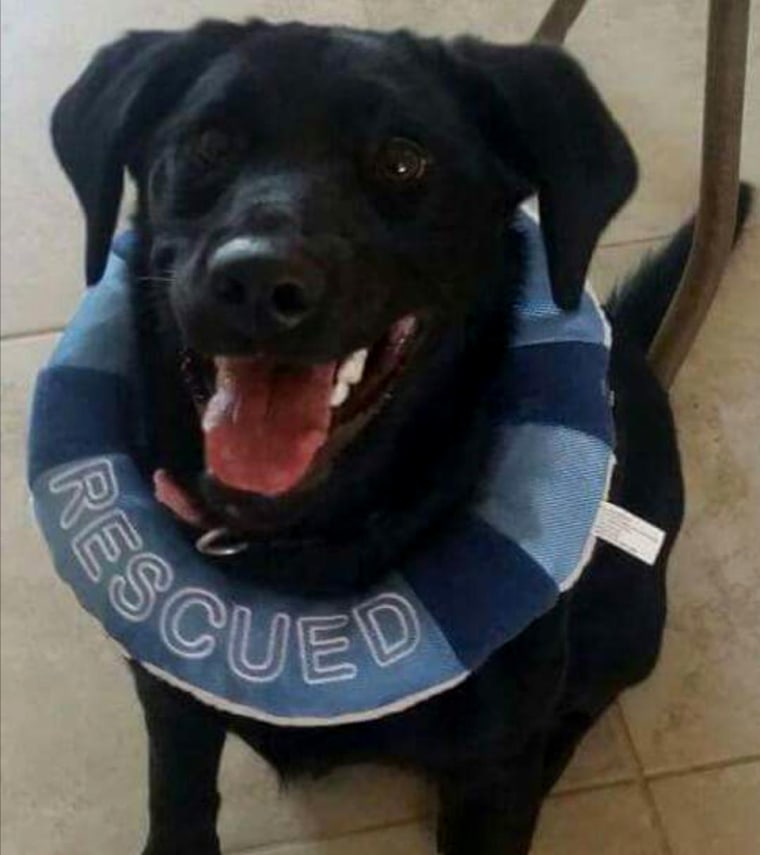 "I knew she was the right running dog for me," she said.
But Bella was only 6 months old when Morgan brought her home and the veterinarian recommended that Morgan wait until the pup was a year old before running with her. For six months, they took frequent walks. After the dog's first birthday, they started with short runs.
"We just started with a half a mile," she said. "I would go on longer runs and I would get her for the cool down."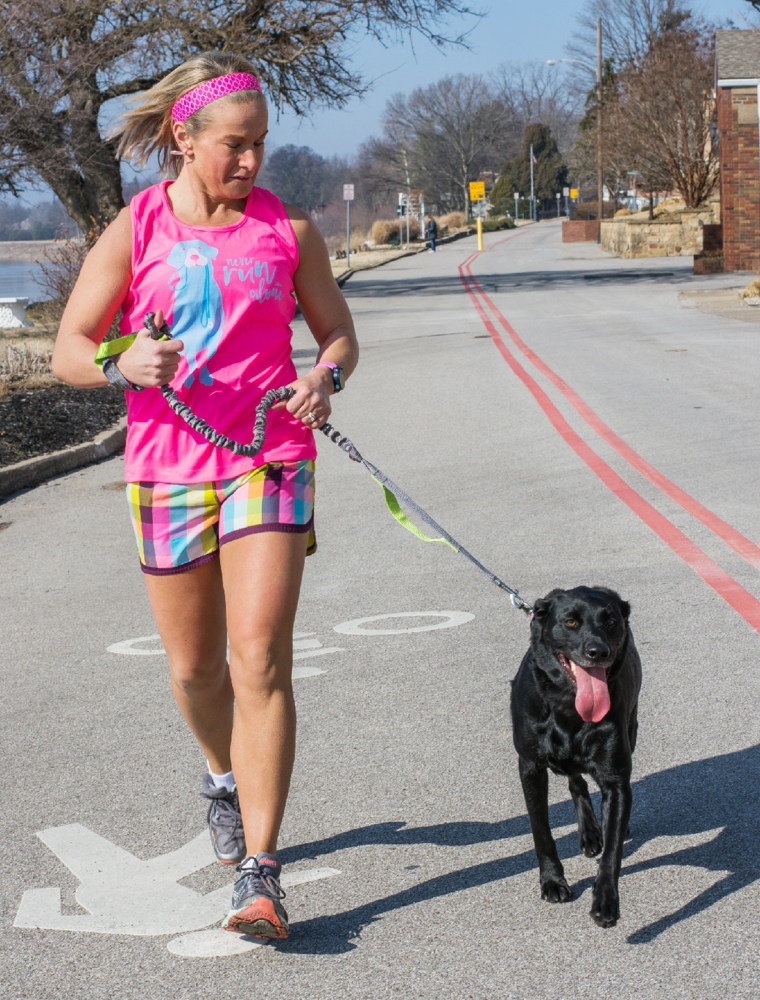 As Bella became comfortable, Morgan slowly added more miles. They now run between 35 to 45 miles a week. They often run 5Ks, 8Ks and 10Ks and have completed eight half marathons and one full marathon together this year.
"I always call and ask the race director for permission," Morgan said.
Bella motivates Morgan, and never slows her down. Though, Morgan has to plan water and bathroom breaks for Bella.
"We ran a race ... and she had to go to the potty at the very end. Instead of being the first overall female, we got second place," Morgan said, laughing. "She hasn't helped my times, but she hasn't decreased them."
The vet approves of Bella's running schedule. When training for marathons, Morgan feeds Bella puppy food because she needs the extra fat to maintain her weight. Bella has never experienced any injuries, though another dog once attacked her.
"I am really good at making sure she is not sore. If I saw maybe she acted like she was more tired ... we wouldn't run every day," Morgan said.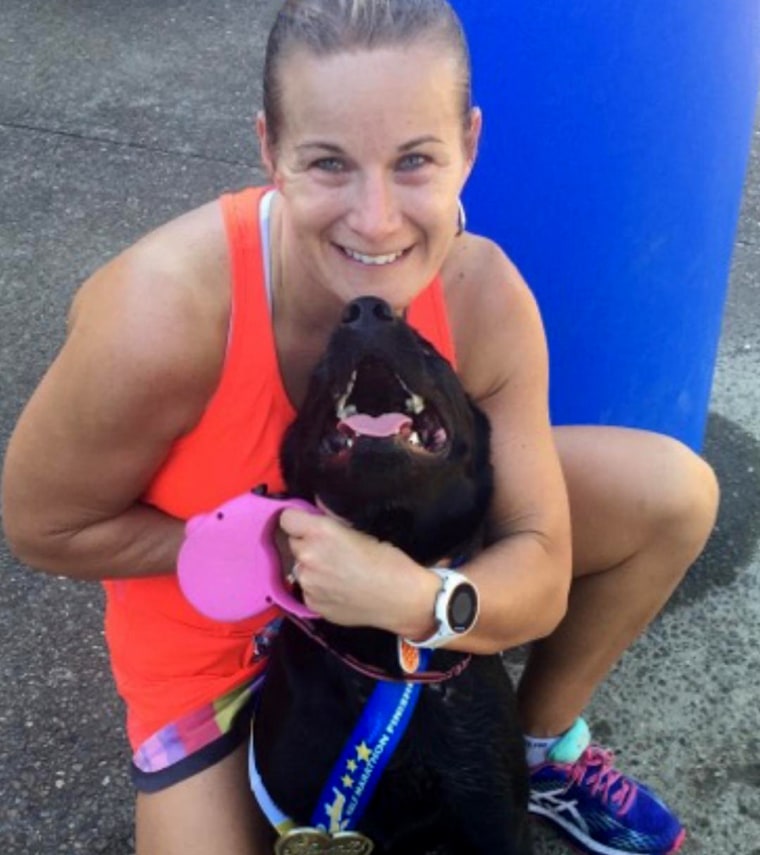 Morgan started a campaign, Run Bella Run to the Rescue, to raise money for the shelter to help them educate others about adopting high-energy dogs.
"We raised $3,200 and this year I am trying to raise $10,000 for the humane society," she said.
Morgan hopes the campaign shows how grateful she is for Bella.
"I kind of lost my joy of running and Bella brought me back to why I run," she said.