Five years ago, Marcie Jaworski and her husband, Mark, were waiting for their plane to Baltimore to visit their daughter when an airline employee approached the couple. The employee wondered how Jaworski bought her ticket. Fearing there was something wrong with her credit card, Jaworski went to the customer service desk, where the airline employee asked the first-grade teacher from Cleveland if she bought two seats.
"She took me aside and said, 'If you can't fit in one seat our policy is that you need to purchase two seats.' I got really snippy and said I didn't need two seats. Actually, I probably did, but I wasn't going to tell her that," Jaworski, 62, told TODAY.
Jaworski, who weighed 305 pounds at the time, felt especially discouraged because she had just lost 30 pounds. It seemed to make no difference. Despite how embarrassing that experience felt, Jaworski started gaining weight again, and eventually weighed 360 pounds at just 5 feet 5 inches tall.
"You would think that would be embarrassing enough to stick to a diet," she said.
For most of her life, Jaworski was thin. After having her children, and after her father died, she started eating at night to soothe her emotions.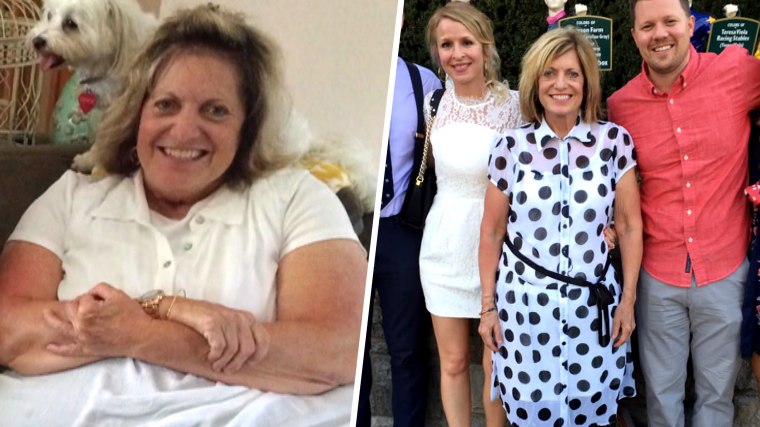 "That night eating was my comfort zone and that is how it started," she said.
For 25 years, she carried extra weight on her body. But another embarrassing experience and two positive ones encouraged Jaworski to transform her life and lose 171 pounds in a year. She and a friend were working out with a personal trainer in her friend's basement on a treadmill and Jaworski struggled to run. She leaned against the treadmill control panel, accidentally turning up the speed.
"I flew off and hit the wall," she said.
She injured her rotator cuff and spent 11 weeks doing very little. That's when she knew she had to make a change. She had read Al Roker's book, "Never Goin' Back" and that, along with becoming a new grandmother, encouraged her to change.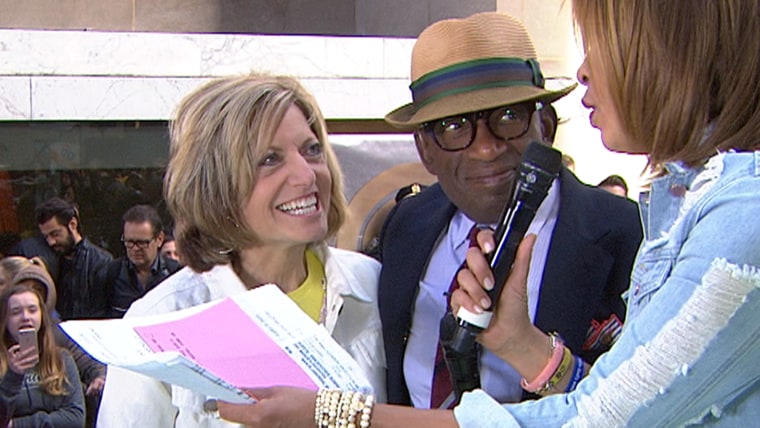 She signed up for SlimGenetics, a meal plan for weight loss, and started going to the gym. At first Jaworski took a low-intensity, Jazzercise-like class. Even with its slow pace, she struggled.
"I never wanted to show people that I couldn't keep up with them. I still tried to do as much exercise as everyone else," she said. "But it didn't feel good."
But after about two months of consistently dropping weight and feeling less lethargic, she felt more motivated.
"It is really difficult when you are really heavy. That is why people give up," she said. "It was a mental thing; you have to hang in there."
But she kept working and in one year she lost 171 pounds. She feels especially proud that she could do it at 62 years old.
"I hear a lot of women say, 'My metabolism is so bad' … It is not your age," she said. "It is eating right and exercise."
Jaworski works out five to six days a week and watches what she eats. She offered advice to others hoping to shed weight.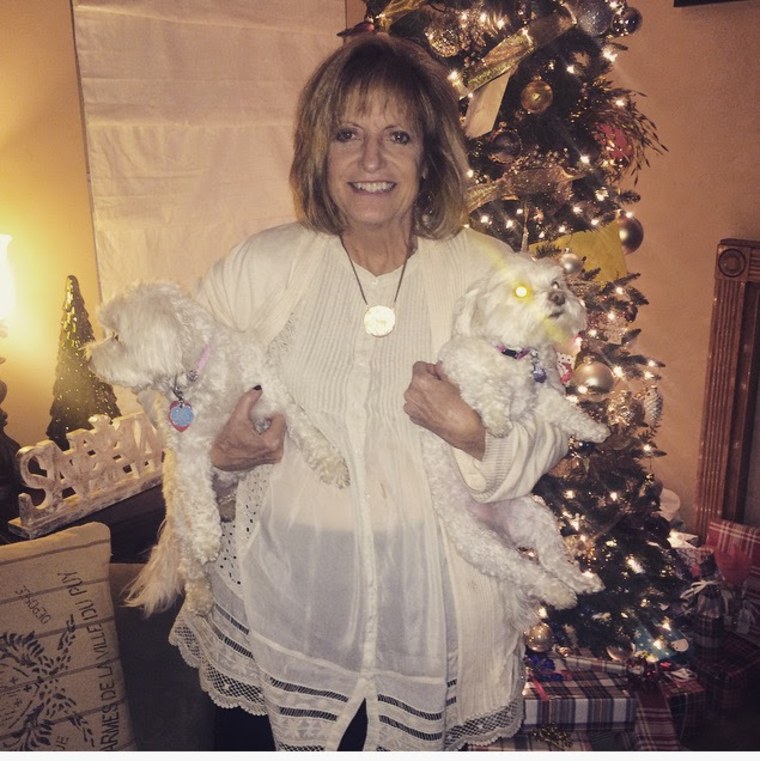 1. Keep a before photo.
To remind herself how far she's come, Jaworski keeps a before picture of herself, which she carries in her purse. Sometimes she shows others when they can't believe how much weight she lost.
"That is one of my motivators — to keep that photo in my purse," she said.
2. Write it down.
When Jaworski tried losing weight in the past, she never wrote down what she ate. But she did this time and it made it easier for her to stick with her diet.
"I would just write it down," she said. "The journal, especially, is what saved me."
3. Mix it up.
Jaworski first started taking one exercise class but as she increased her stamina she decided to take different classes. This helped her stay interested in working out, and different classes helped to target her body in different ways.
"When I used to do Jazzercise, it was tedious. It was the same circuit every day," she said.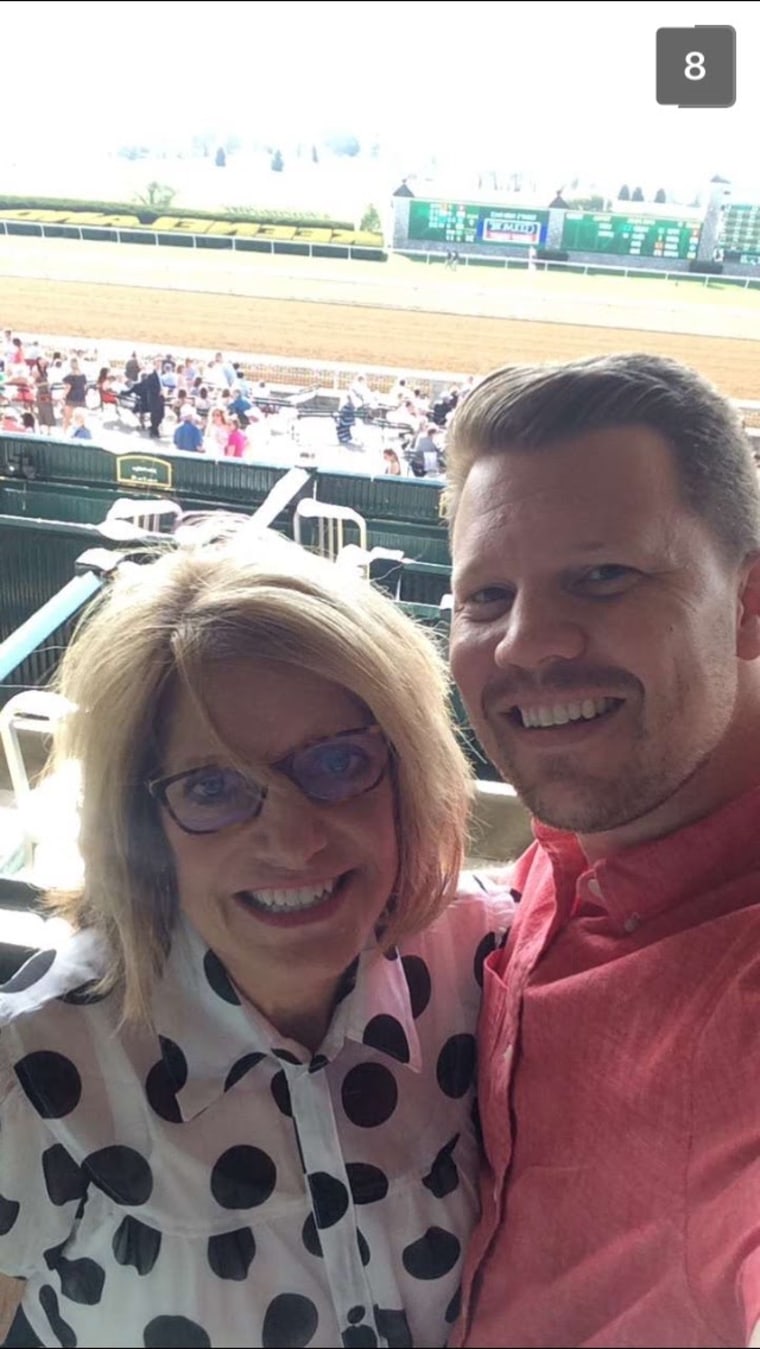 4. Find the support you need.
Jaworski suspects she kept exercising because the instructors at her gym were so encouraging. The first instructor she took classes with often came up to her after class and praised her for doing a good job.
"I haven't met so many great motivating instructors before. They are caring people," she said.
5. Listen to advice.
When trying to lose weight in the past, Jaworski often shunned advice, such as drinking lots of water, exercising with a buddy, keep a food journal or measuring food. But those things work. When she finally decided to transform her health, following the tried-and-true advice helped her succeed.
"Every time I started a diet I would never even try those things," she said. "I think that is one of the things that saved me."
RELATED:
Mom who was inspired by Al Roker to lose 165 pounds gets the best surprise on TODAY
How this woman lost 110 pounds with 3 simple steps
For more weight-loss success stories, check out our My Weight-Loss Journey page. Sign up for our One Small Thing newsletter for more diet and fitness tips!