In 2014, LeAnne Manuel was preparing to graduate from Ivy Tech Community College with her associate's degree. She was excited to buy her cap and gown for the ceremony, but when the gown arrived, it didn't fit. She tried squeezing into it, but it was 8 to 12 inches too small and simply wouldn't close. Sadly, it was the largest gown available.
"It wasn't like I could get a pair of Spanx and fit in it," she told TODAY. "That really got me to a point in my life to being ready to face my demons with food."
She visited her doctor in January 2015 and Manuel, now 27, weighed 395 pounds. She told her doctor that she wanted to lose weight. Her doctor said it would be impossible to shed pounds without surgery.
But she already had a lap band in 2008 and experienced problems with it. While Manuel originally lost about 100 pounds, she ended up gaining it back — plus an extra 70 pounds. She had the band removed in 2012 and kept gaining. This time, she wanted to try other options before turning to surgery again.
"It lit a fire inside of me because I don't like to be told I can't do anything. I wasn't going to let her dictate my life when I was ready to lose weight," said the business analyst who lives in Plainfield, Indiana.
So, Manuel started teaching herself what to eat and how to move. She started with a high-protein, low-carb diet with reasonable portion sizes.
"Instead of piling up (my) plate until it was full I started measuring my food," she said.
At the same time, she started to become more active. She gave herself an initial goal of 180 minutes of exercise a week.
"I had to get up and get moving," she said. "I couldn't do a lot in the beginning."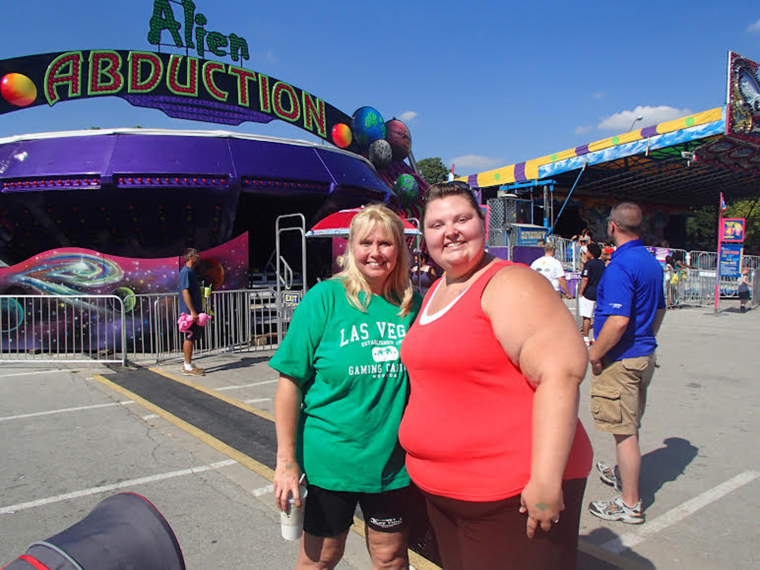 Over the past two years, Manuel lost 165 pounds and now carries 230 pounds on her 6-foot frame. She'd like to lose about 40 more pounds, and has started running races, such as the Indy Mini half-marathon race.
"I'm not a fast runner. I am not competitive at all. I run for me. I enjoy running and listening to music and not thinking about anything," she said.
While she's happy with what she's accomplished, losing weight has never been about fitting into a certain size or looking skinny.
"I didn't want to live on the sidelines anymore," she said. "The point of my journey was to ride rides with my kids and go zip-lining with my wife and see things."
Manuel regularly updates her followers on Instagram and shares some tips that helped her shed weight.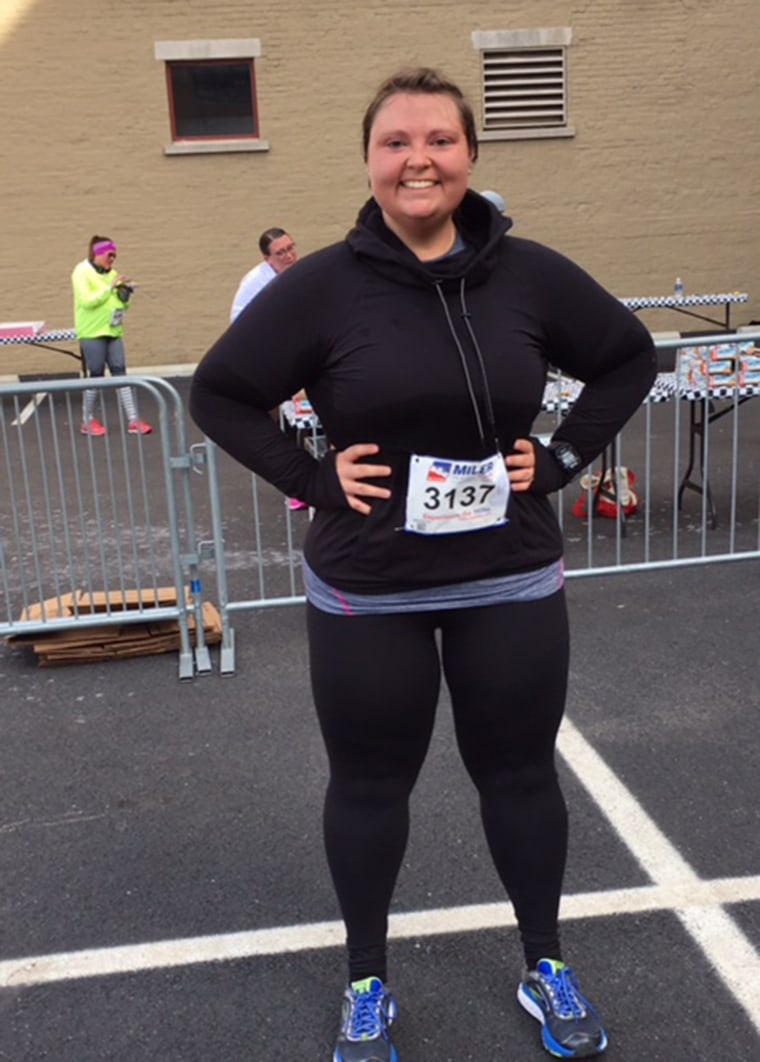 1. Buy a food scale.
Before, Manuel never looked at serving sizes and had no clue how much she ate. When she started measuring her portions, she soon learned she was always greatly overestimating serving sizes.
"What I used to think was a 6-ounce chicken breast was actually closer to 10 or 12," she said. "That was a hard lesson to learn; I have to measure my food or I am going to overeat."
2. Don't drink your calories.
Before losing weight, Manuel drank caramel macchiatos and soda throughout the day. She estimates she drank nearly 1,000 calories a day.
"That's a tremendous amount of calories," she said. "I started drinking lots and lots of water."
3. Get active!
Like many people, Manuel sits at a desk all day. She knew she had to exercise to improve her health.
"I found little ways to do that like walking around the parking lot," she said. "That is where I started."
As she dropped pounds she started running, weight lifting, practicing yoga and spinning.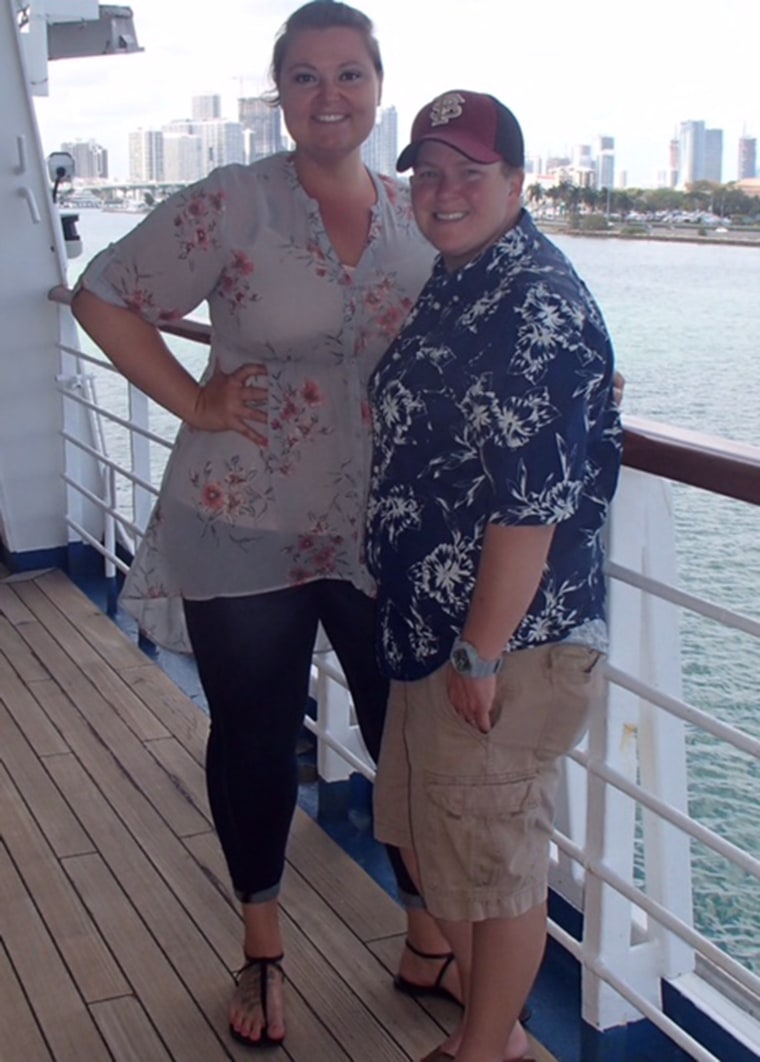 4. Do your research.
When Manuel first started meal planning she struggled to find recipes. But with some digging she could find easy, healthy meals with ingredients she regularly stashed at home.
"For low-carb recipes, I use a lot of zucchini and mushroom and those are a lot staples I keep," she said.
5. Find what's right for you.
As Manuel started running she needed to find a program that built her strength and endurance. And, she found the perfect mix as she can see her stamina improving. When it comes to exercise, finding what's fun and works for you remains essential, Manuel said.
RELATED:
Couple loses 175 pounds together: Their 7 lessons for weight-loss success
How this man shed 374 pounds, more than half his body weight
Viral photo shows what weight loss really looks like
For more weight-loss success stories, check out our My Weight-Loss Journey page. Sign up for our One Small Thing newsletter for more diet and fitness tips!