A lot of people celebrate turning 65 by retiring and taking it easy. Not Terry Reuer: The 66-year-old woman recently transformed her health by losing 80 pounds — and competed in a Tough Mudder race alongside her much younger colleague.
"I was 65 when I started this whole process," she told TODAY. "It's not too late to get better — no matter how old you are."
Reuer's weight crept up gradually: She spent most of her 40s traveling and eating in restaurants and airports. By the end of 2015, the Farmington Hills, Michigan resident weighed 198 pounds, at 5 feet 1 inch tall. While her blood pressure, cholesterol and blood-sugar levels were in a healthy range, her five siblings experienced health problems. She realized she needed to lose weight before she became unhealthy, too.
"I woke up and said, 'That's it,'" she said. She went through her kitchen and tossed all the white sugar, white flour and processed carbs, and focused more on eating lean protein and vegetables. At first, she struggled.
"I had a lot of sugar cravings," Reuer said. "Those went away after a couple of weeks."
By changing her diet, she lost 50 pounds. That's when she started exercising at Fitness 19 gym.
"Before I lost 50 pounds I was too self-conscious to go to a gym," she said.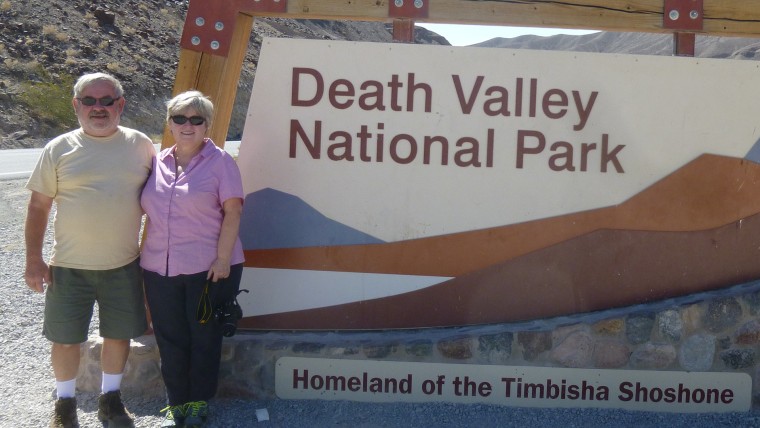 At first, she struggled to walk on a treadmill for a half hour. When she started working with a personal trainer, Reuer couldn't do a push-up or a squat.
"My heart rate was too fast, my balance was terrible," she said.
But she stuck with it and built her stamina. About a month later, one of her employees at her business, Dryer Vent Wizard, told her that he was competing in a Tough Mudder race. He hoped to raise money for the Children's Burn Foundation and asked if Reuer wanted to join him. She laughed.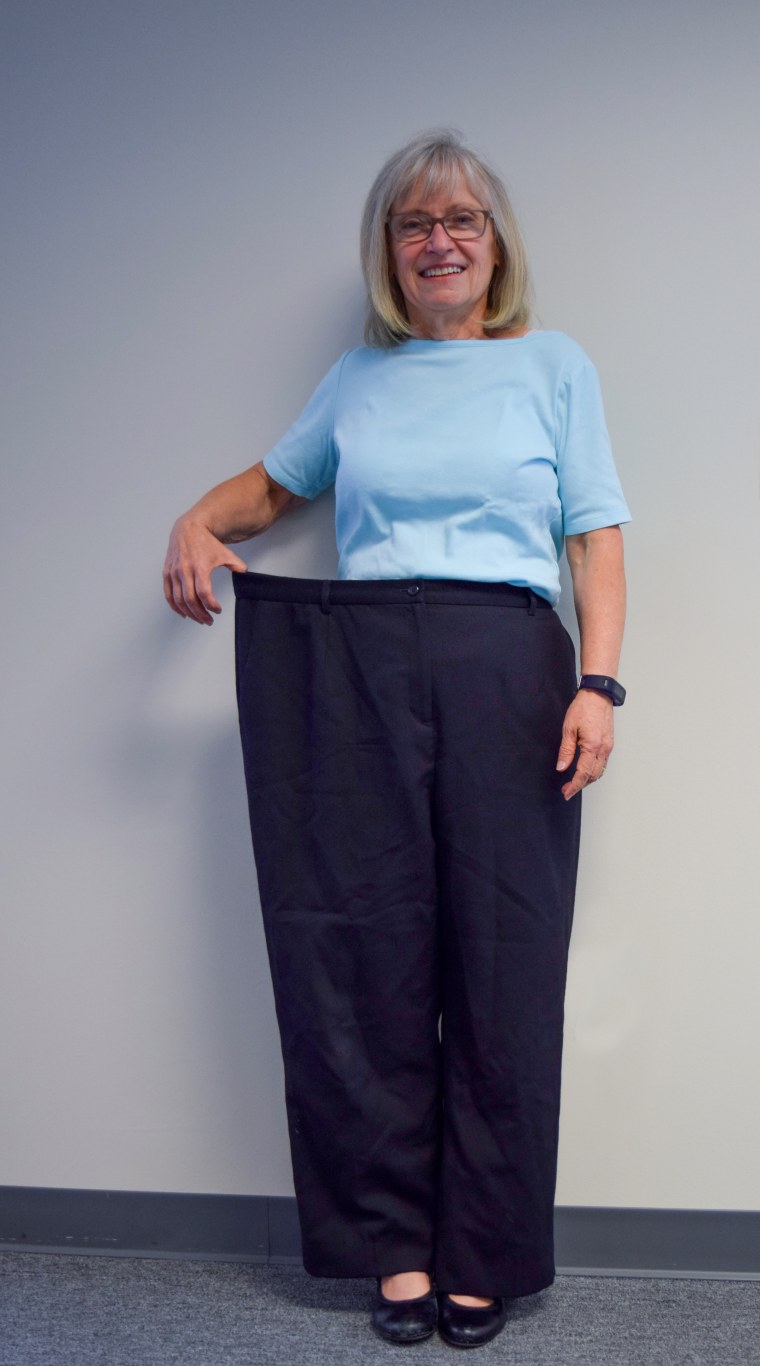 "I thought it was the funniest thing I ever heard. I was not going to do it but I told him the company would support him," she said.
Though, the idea stuck with her. She felt strongly about the nonprofit and decided to run the Tough Mudder. For nine months, she trained six days a week, twice a day, to be able compete in the adventure race.
Participating in the Tough Mudder was difficult, but she wasn't intimidated. An onlooker suggested she skip scaling a wall with a rope because she looked too fragile. She grabbed the rope and climbed the wall, stunning everyone.
"I had never done anything like that in my life," she said.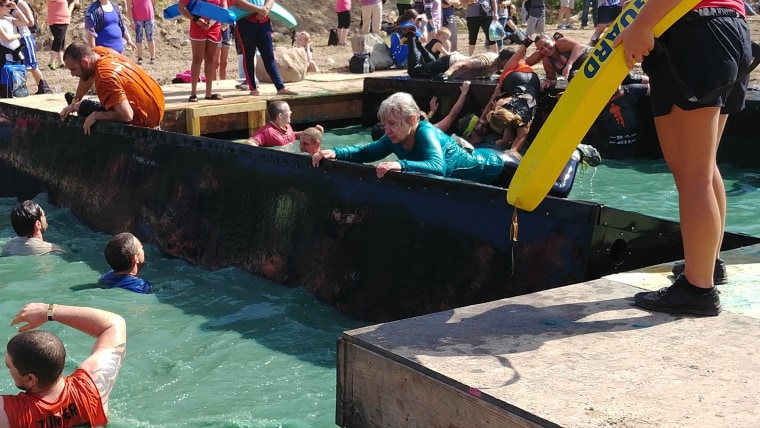 Losing 80 pounds has helped Reuer have a balanced outlook on her health. Here are her tips for others hoping to lose weight:
1. Find your reason.
When Reuer started her weight-loss journey, she saw a T-shirt that said, "Forget skinny, get fit." And that felt like exactly what she wanted to do.
"Find something outside of yourself that motivates you," she said. "Motivation is more than just the weight loss."
2. You're never too old to be healthy.
Reuer heard all sorts of tall tales about senior health, such as it's impossible to gain muscle mass or lose belly fat after a certain age. She soon learned both were untrue.
"I built a lot of muscle this year," she said.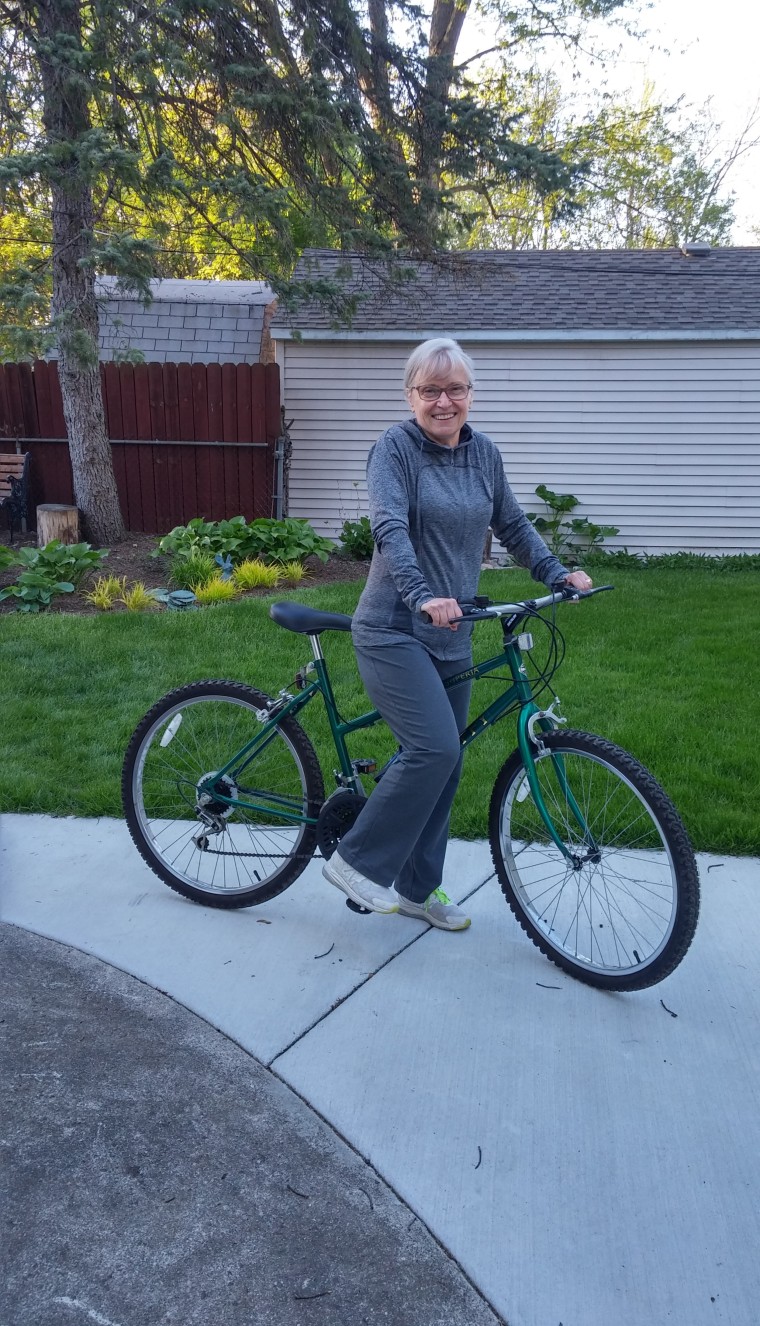 3. Shed the negative people.
Having the support of her husband and loved ones helped Reuer as she made healthy changes. But there were some who tried to discourage her, saying she was too old or that she might hurt herself. Soon Reuer realized she didn't need that.
"You got to get rid of negative people in your life," she said.
For more weight-loss inspiration, check out TODAY's My Weight Loss Journey.