One day, Kirsten Pridham's son, who has Asperger's syndrome, made a comment that made her pause.
"He said 'Mom, you look pregnant' and tapped me on the belly," Pridham, 35, of Kelowna, British Columbia, told TODAY. "It hurt but (he) wasn't wrong."
That comment was just one of several things that made her realize that she needed to lose weight. At 5 feet, 7 inches tall, she weighed 243 pounds. Pridham had started gaining weight after opening her own bakery in 2012. The stress of having a new business and helping her son with Asperger's and attention deficit disorder led her to emotional eating.
Though she was in her early 30s, her health was failing.
"I ended up having a mess of health problems: kidney stones, plantar fasciitis and general health problems. I just wasn't feeling well," she said.
Then she saw a picture of herself from her brother's wedding and she realized how overweight she was.
"That sent me on a spiral," she said. "I had enough of feeling sick and tired all the time so I decided to try again to lose weight."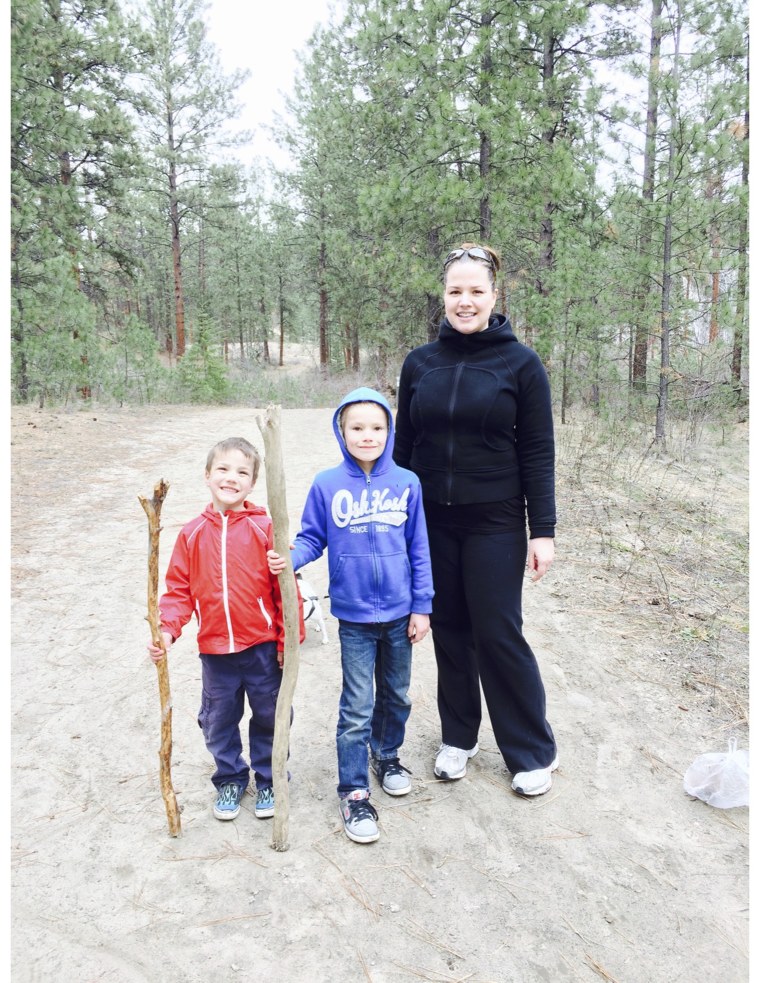 In April 2017, she decided to ditch her unhealthy habits. She began by tracking what she ate using the Lose It! app. She cut sugars and refined carbohydrates from her diet and added fruits, vegetables, lean protein and healthy fats, such as avocados and almonds. Not stress eating helped her feel better.
"It's been a struggle with that because sugar is addictive," she said, adding that seeing the numbers move on the scale made it easier for her to continue with it.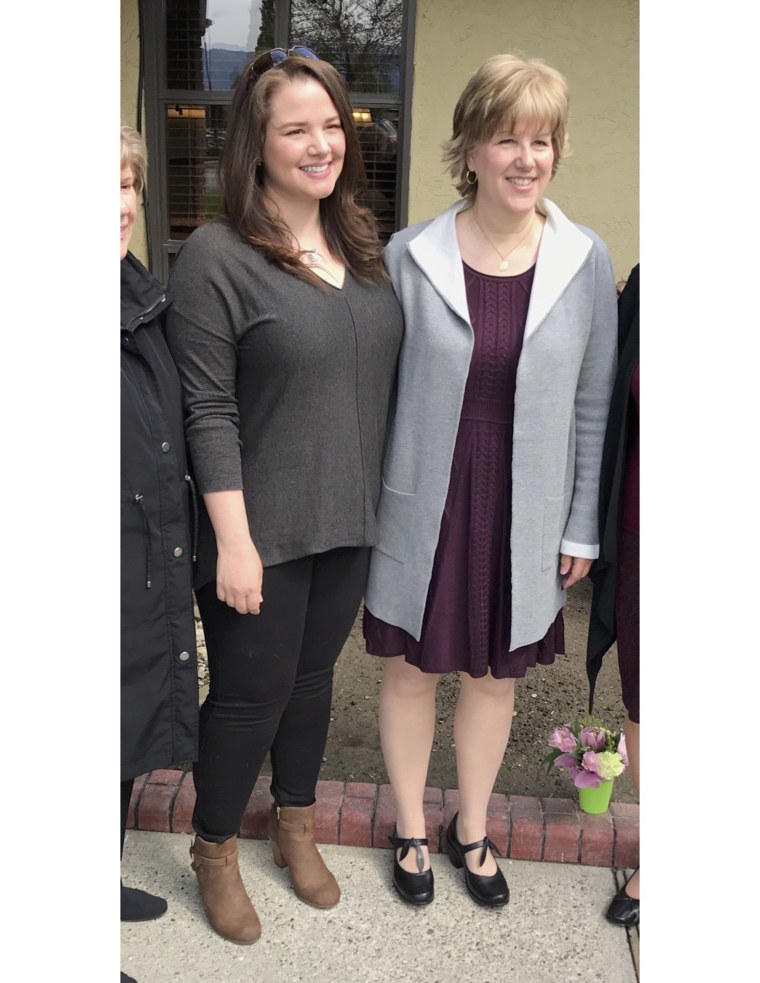 Pridham set a goal to lose 100 pounds. In addition to tracking her macros on Lose It! she also started walking and hiking. While she liked seeing the number going down on the scale, at some point her goals shifted.
"I realized what I wanted was to be happy and strong as opposed to wearing cute clothes," she explained. "I was building muscle and being strong and do 30 pushups not on my knees."
In the spring of 2018, her husband Sam, who runs marathons and races, asked Pridham if she'd want to run a fall 5K with him. While Pridham does not love running, she knew that setting goals helped her lose 90 pounds and thought it was good to set new and different ones.
"Running is something that I never felt comfortable with," she said. "Goals really help you stay motivated."
At first, she could only run about half a kilometer.
"When I felt comfortable I would move up and slowly kept moving," she said. "It was a process."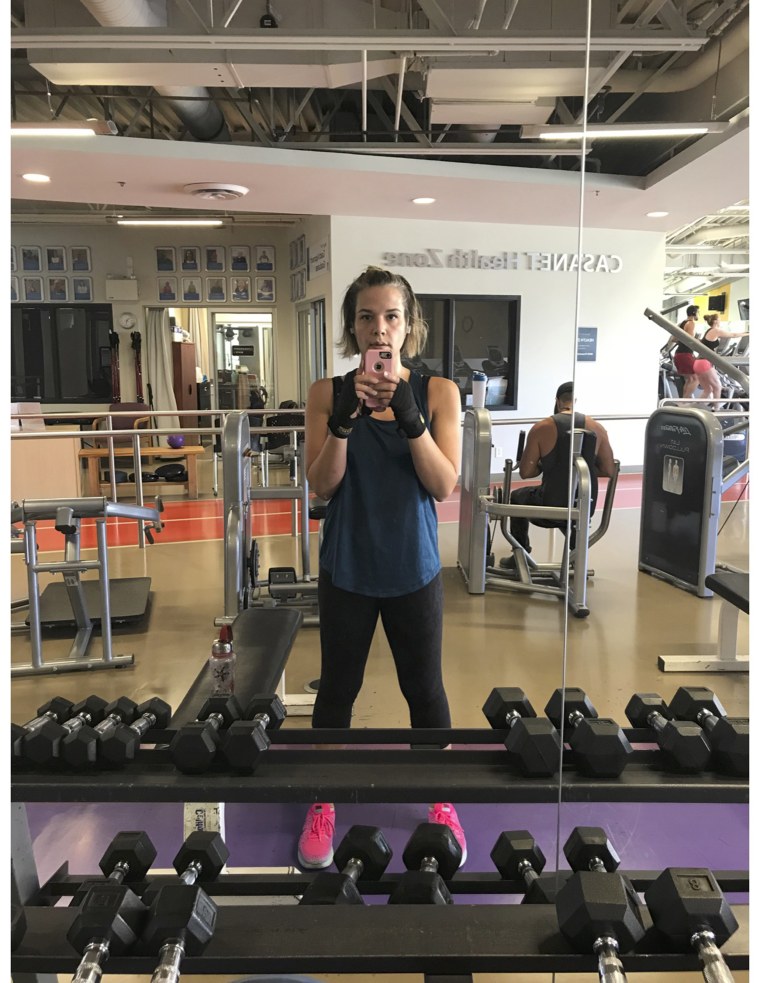 A few weeks before the run, she could easily finish 3.1 miles. She completed the run just shy of 30 minutes, which was her fastest time ever. While she still doesn't love running, she is considering a 10K race.
"I want to set the goal a little further," she said.
While her original goal was to lose 100 pounds, Pridham is happy with how she looks and feels at 153 pounds.
"I haven't weighed myself in two months," she said. "My clothes still fit the same and the muscles are there."
Pridham shares tips for others hoping to lose weight.
1. Make a list.
"If your goal is to lose weight and get your health back in check, record what you eat. Be conscious of what you put in your body. You can't do it in your head," she said.
Once she started recording what she ate she was able to see what her habits were like and correct them if needed. It soon became second nature to jot down what she ate.
2. 'Step off the scale.'
Like anyone losing weight, Pridham was frustrated when she hit a plateau and the number on the scale wasn't moving. She'd continue making "healthy choices," but she also stopped tracking her weight.
"I would stop weighing myself as much, step off the scale," she said. "I would focus on what I am actually doing and the scale would move again."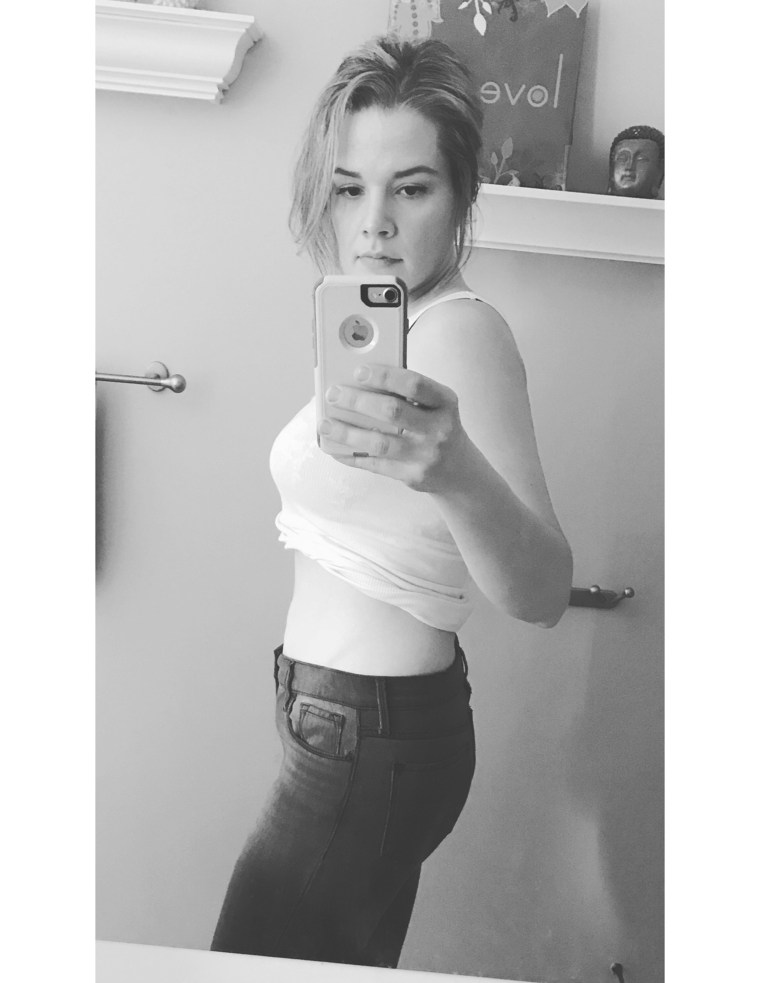 3. It's 'balance' not a diet.
While Pridham eats very few carbs and little sugar, she doesn't see her diet as restrictive. She sometimes enjoys ice cream and never thinks of exercise as "punishment." This makes it easy for her to stick with her healthy lifestyle.
"It is a good balance," she said. "It doesn't have to be a punishment."
For more weight-loss inspiration, check out our My Weight-Loss Journey page. Interested in changing your habits? Sign up for our Start TODAY newsletter for extra support.