After failing to lose weight after the birth of her daughter, Betsy Ayala felt overwhelmed and depressed. But after reading a text message with nasty comments about her weight, Ayala got motivated. She started eating better and working out. Today, she's down 105 pounds!
"I was just desperate to feel better," Ayala, 34, told TODAY. "My intention in the beginning was not to lose weight. I just needed some better nutrition."
RELATED: 8 healthy steps that helped this bride lose 110 pounds before her wedding
Throughout her life, Ayala, who lives in Houston, carried extra weight on her 5'6" frame. When she became pregnant four years ago, she gained about 50 pounds, weighing 262 pounds. Three months after having her daughter, Isabella, Ayala still hadn't lost any baby weight. A family member suggested she try Herbalife and slowly, she started losing weight.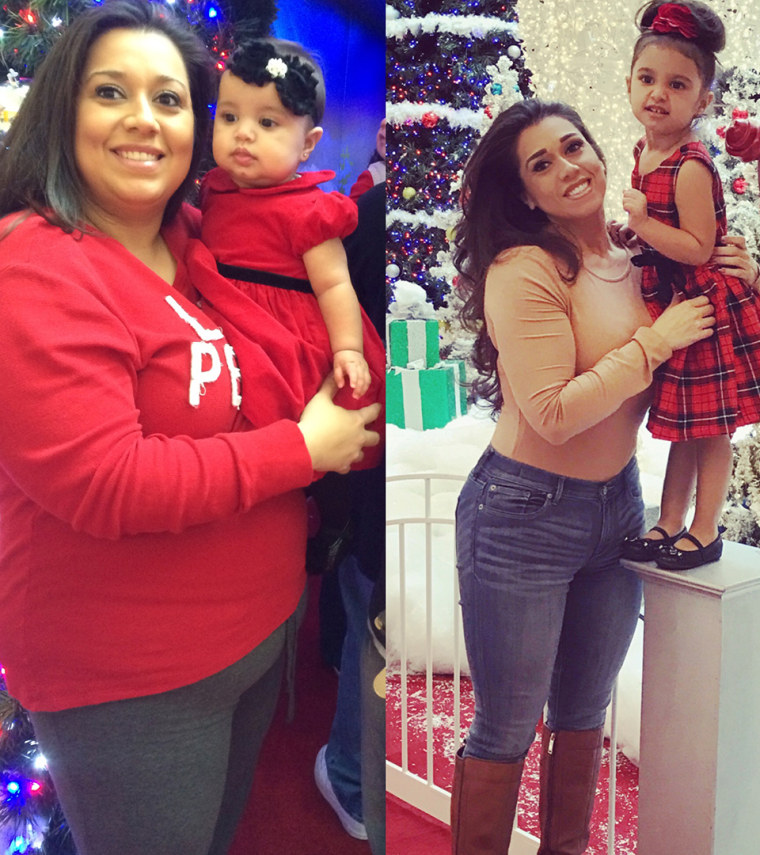 But after reading a mean-spirited text exchange, Ayala took things up a notch. She stumbled onto a conversation between her then-husband and his mistress, where the two criticized her weight. Ayala felt stunned. Not only was her husband being unfaithful, but also he was making fun of her.
"What was said is what stung. It was a very sore spot," she said.
While the couple tried working on their marriage, Ayala realized she needed to change.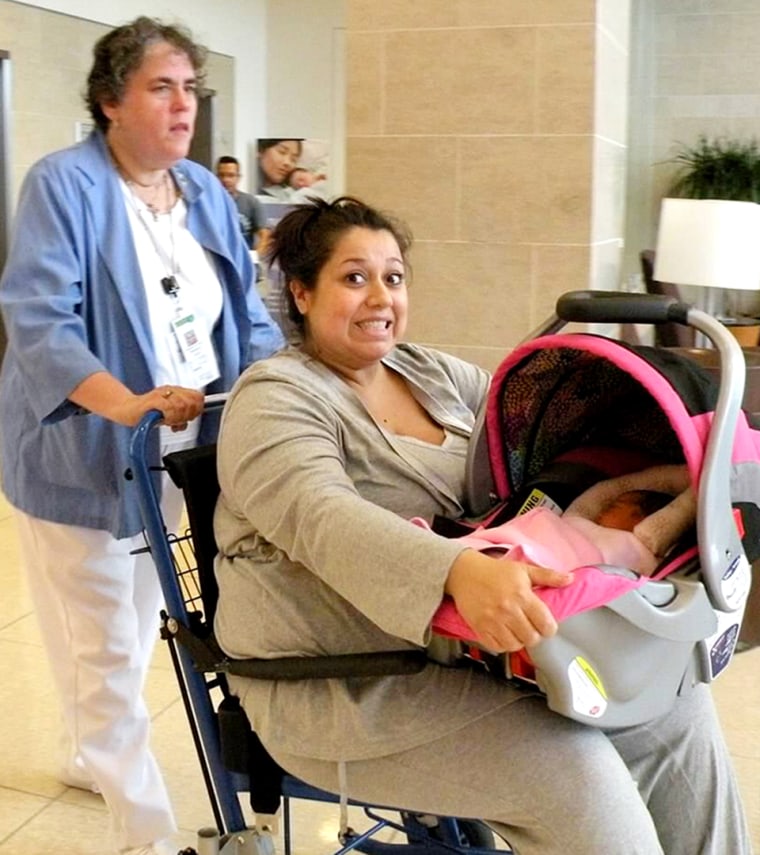 RELATED: 7 steps that helped this woman lose 225 pounds at age 63
"The change really happened when me and my husband split," she said. "Old me is done. I am not going to be struggling with this anymore. I want to be a good role model for my daughter."
She started going to dance classes with her sister three days a week. Then she tried running with a friend. At first she simply ran from one tree to the next until she built up her stamina. Eventually, she went to the gym where she learned to lift. Then she focused on healthy eating. She cut alcohol, junk food, soda and sweets.
"I want people to understand that where you are right now in your life, the things that are happening to you, it doesn't mean you have to stay that way," said the now wellness coach with Herbalife.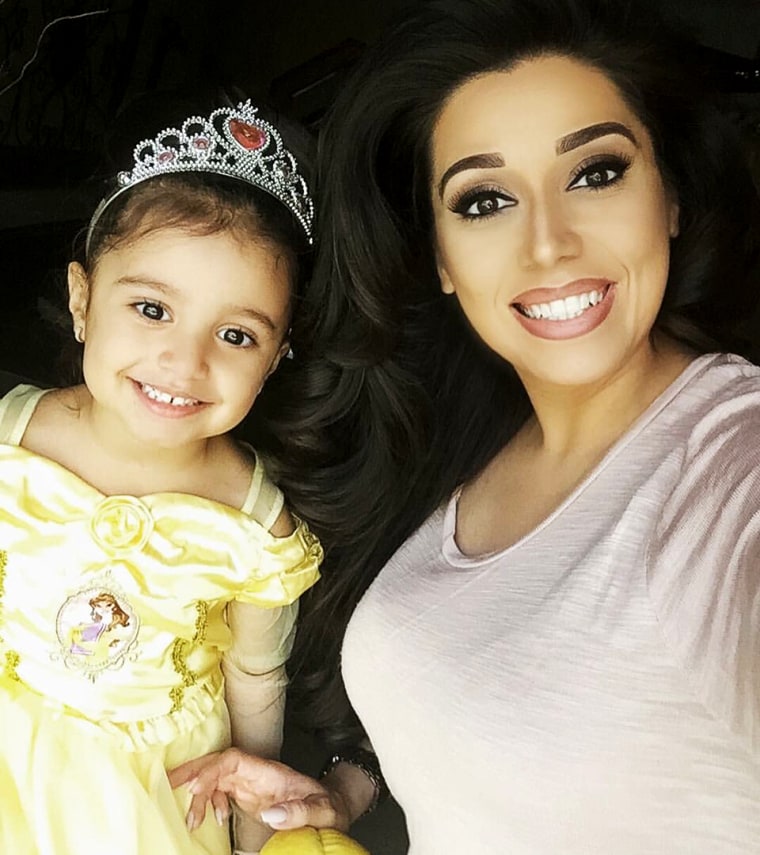 RELATED: Woman drops 350 pounds and encourages others to 'never give up'
Today, Ayala remains friends with her ex-husband and says he feels proud of her. Here are a a few of her tips for other people struggling to lose weight:
1. Do something you love.
When Ayala started exercising, she danced. It was a fun activity that kept her engaged.
"I started doing something I loved," she said.
If she would have gone to a gym or ran, activities she felt unfamiliar with, she might have been less likely to stick with it. Doing something she loved helped her lose weight and gain confidence to try to push herself with other activities.
RELATED: The 5 steps that helped this woman lose 200 pounds
2. Be patient.
Losing weight takes time. There are months where it seems like the number on the scale barely moves. But Ayala encouraged people not to give up.
"You have to make this part of your life," she said. Transformation comes over the course of years.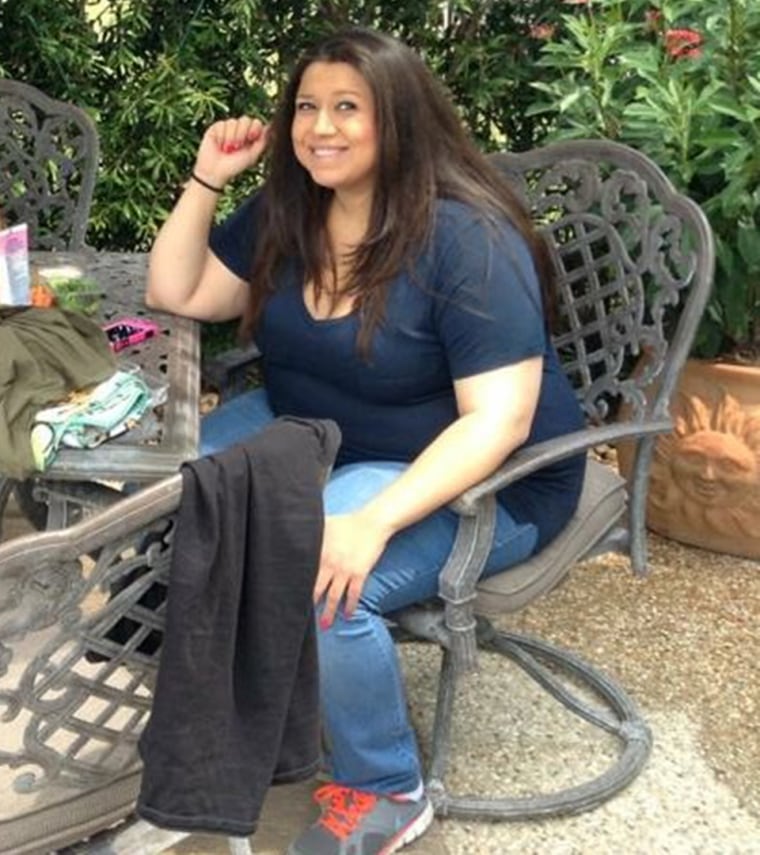 RELATED: Mom gets real about weight loss: Here's how she shed 90 pounds in a year
3. What you eat makes the difference.
When people don't eat healthy, nutrient-dense, low-fat foods, they struggle to lose weight.
"What you put in your body is 80 percent of the weight loss," she said. "You can kill yourself in the gym— and obviously being active is a huge part of it — but what you are eating is the biggest thing."
For more inspiration, check out our My Weight-Loss Journey page, and sign up for our One Small Thing newsletter!