When Karl Burr was 20 years old, something strange started happening: He'd twitch uncontrollably as his head or hands shook. When these tics were at their worst, he'd even punch himself. Sometimes his family had to hold him down until they passed.
He weighed 440 pounds and the medications he took for his genetic motor tics caused him to gain 149 more pounds in one year. He was 6 feet tall and weighed 589 pounds — and this made his tics worse.
"My doctor was like 'If you lose the weight, you could lose the motor tics,'" Burr, 30, told TODAY. He finally realized he had to take the doctor's advice.
"I was not happy with who I was," he said. "I was a person stuck in a chair punching myself."
In 2011, he underwent gastric sleeve surgery and lost 100 pounds. But he gained 75 pounds of it back and he still felt unhappy. As his health continued declining over the next several years, Burr realized he had to do something about it.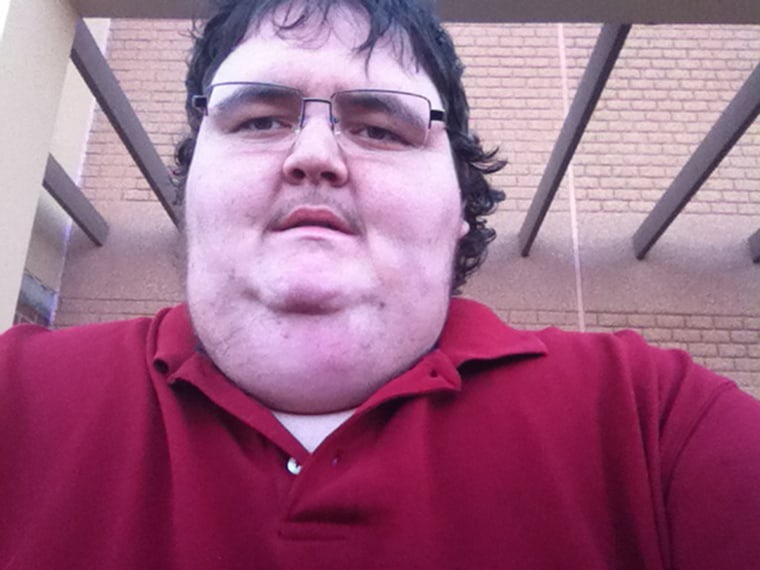 In January 2015, he dedicated himself to losing weight again. He learned how to build more self-control with the help of an anti-addiction medication, naltrexone. Soon, he was consuming smaller portions. Instead of eating an entire box of crackers in 10 minutes, it took him a week to eat them.
In six months, he lost the 75 pounds he regained after surgery, which motivated him. But he always had a goal of weighing 250 pounds and he thought he needed help to reach it. That's when he found Title Boxing Club near his home in Finley, Michigan.
It wasn't easy — he struggled through the early classes.
"I kept gasping for air … I could do the whole class but I was dead at the end," he said. "I couldn't do most of the core exercises." But he kept going back — the gym staff and other members supported and encouraged him.
"I just kept trying and not giving up," Burr said.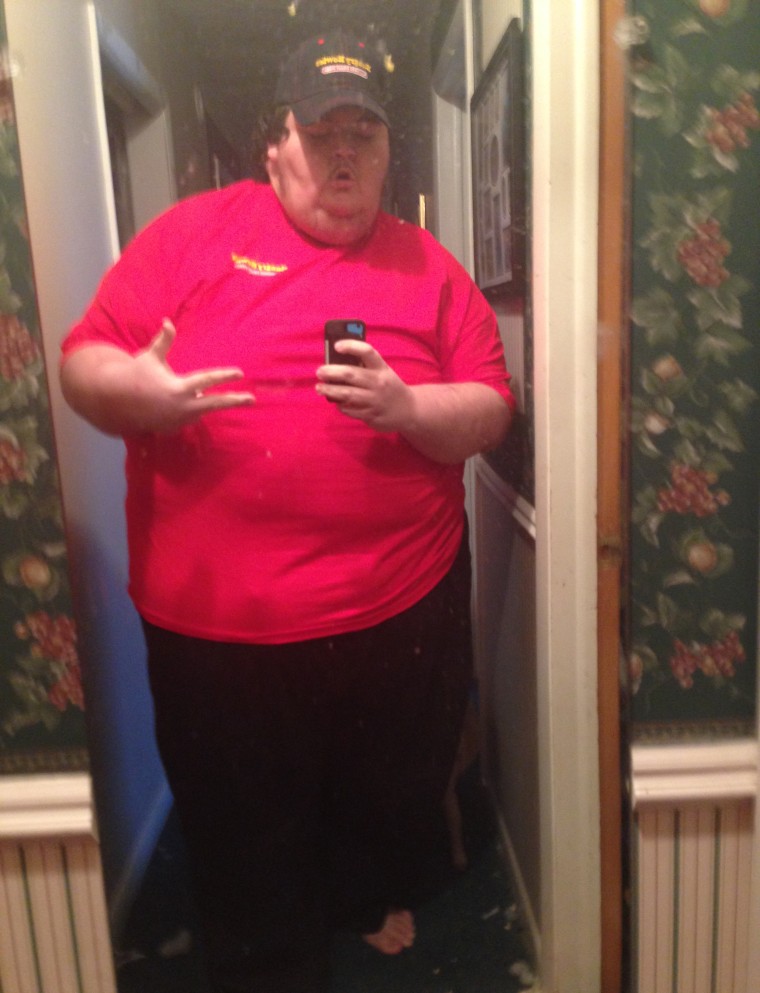 This led to results. Burr started losing about 20 or 30 pounds a month, which made workouts even easier and boosted his mood.
Today, he weighs 279 pounds, a loss of 310 pounds, which is so close his goal weight. He is working on building muscle, but most importantly, he no longer takes any medications and his tics have stopped.
"I was on six pills a day and now I am none," he said. "People who knew me when I had my tics can't believe it."
Burr also learned more about himself as he shed weight.
"I am worth it," he said. "No matter what happens, I can push through. The fight is always worth it."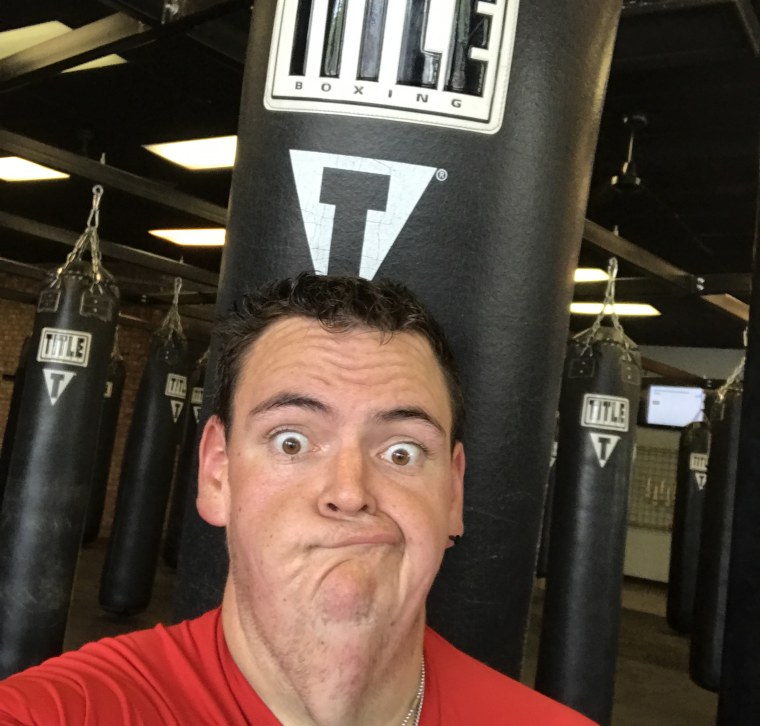 Here are a few of his tips for people hoping to lose weight.
1. Do what you love.
In the past, Burr struggled to find a workout that he enjoyed. When he started boxing, he liked it so much he wanted to return, even when it was hard.
"Find something you can stick to. Find a workout you love," he said.
2. Get support.
Belonging to a gym means that Burr has friends who encourage him to continue exercising. And, if he has a question about nutrition, for example, his friends and the trainers help him with a plan.
"We are in this together. We are a team," he said. "I don't know if I could do it alone. Having people in my corner, pushing me and cheering for me is what is driving me to finish."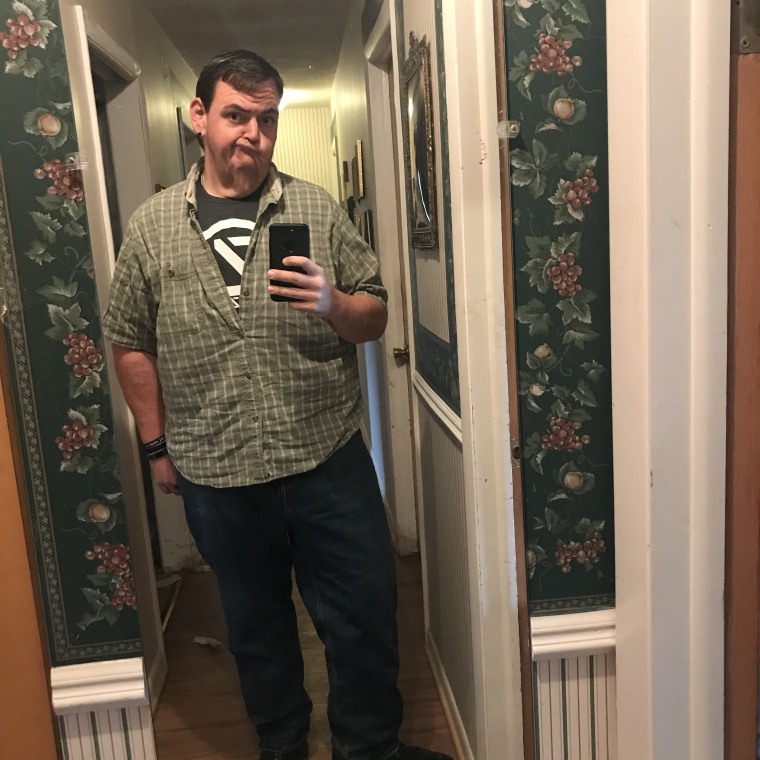 3. Look for "small victories."
When Burr started losing weight, he looked for attainable goals and celebrated shedding 15 or 25 pounds at a time. Appreciating the small wins kept him focused.
"Go for the small victories," he said. "Small goals help you to reach that big goal."
For more inspirational stories, check out our My Weight-Loss Journey page.