In February, Dara Sarshuri stepped on the scale the first time in more than two years and he was stunned: He weighed 390 pounds. At 5 feet 9 inch tall, the first grade teacher had no idea he weighed so much.
"It was way more than I thought," Sarshuri, 35 of Vonore, Tennessee, told TODAY. "I was just mad at myself. It really just hit me and I thought, 'You got to do something. You are almost 400 pounds.'"
For diet and fitness advice, sign up for our One Small Thing newsletter
As the child of a Persian immigrant and a Southern belle, he often ate meals that included loads of rice and fried foods.
"The two parts of my family are all about the food. The Southern side is the fried cooking and the Persian side is about cooking and celebrating. As a little kid there was a lot of food and you were expected to clean your plate," he explains.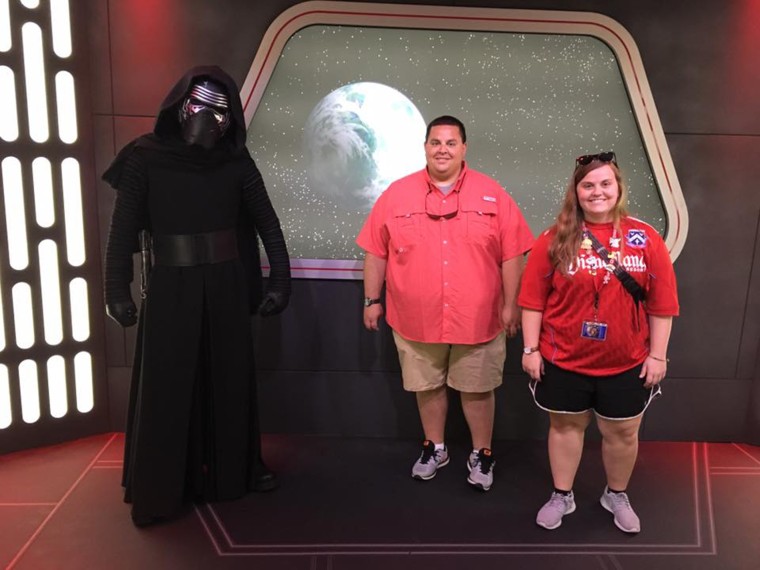 Sarshuri was a "husky" kid, but as long as he played sports his weight wasn't out of control. As he aged, he stopped exercising. After college, he started work, becoming almost entirely sedentary, and stopped paying attention to what he ate.
"The older I got, the less active I got," he said. "My choices got worse and worse and I was putting on more weight."
After stepping on the scale, he considered weight-loss surgery. Like anyone opting for gastric bypass surgery, he had to lose some weight prior to the procedure and started following an eating plan. He added foods high in lean protein, low in carbs and rich and fruits and vegetables. The first month, he dropped 25 pounds. The second month, he shed 30 pounds. By June he had lost 100 pounds and his doctor was shocked.
"She didn't believe it and weighed me twice," Sarshuri said, laughing.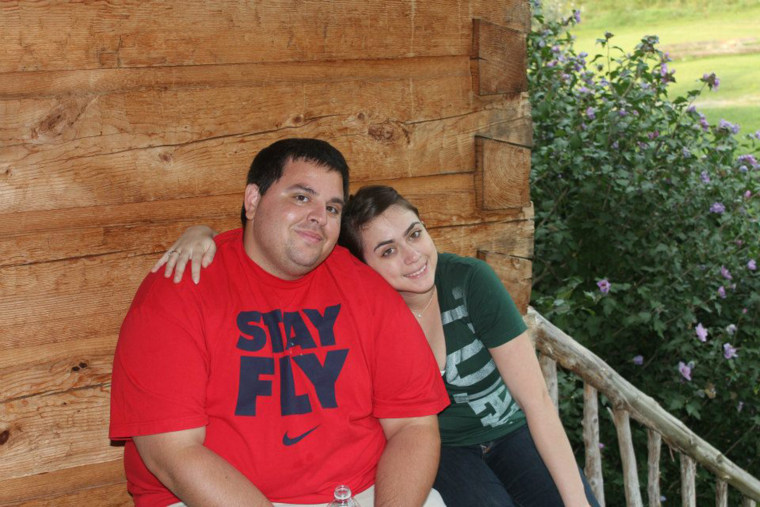 But then she asked if he still wanted to pursue weight-loss surgery; he was having so much success without it and he decided to continue with what he was doing.
In addition to changing his diet, Sarshuri also began exercising. At first, he felt too embarrassed to join a gym so he started walking.
"The first day I could barely go a mile," he said. "I was huffing and puffing and cursing and I said, 'I am just going to be fat.'"
But he walked the next day. By June, he was walking five miles a day and finally gained the courage to join a gym. Now, he attends the gym five days a week and walks on the weekend. While he once loathed working out, today he kind of likes burpees.
"I don't dread them," he said. "I used to see burpees and I want to get back into my car in leave."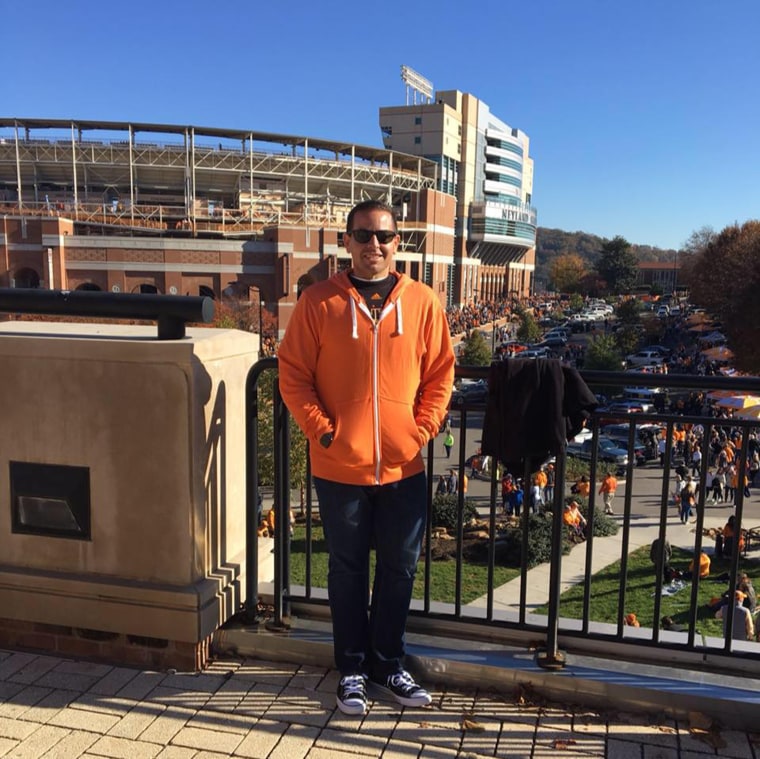 Since February he has lost 180 pounds and weighs 210 pounds. He is happy with what he's accomplished.
"I am stronger than I ever thought I was," he said. "I never had any confidence and now I see how far I have come. I can run. I can do burpees. I can do push-ups. I can do planks. I take these small victories."
Sarshuri shares tips for others hoping to lose weight.
1. Use clothes as a tool.
When Sarshuri began losing weight he'd buy a T-shirt that was too small for him. The smaller clothing would motivate him.
"I would be a 3X and get a XL shirt, knowing it wouldn't fit. But knowing one day it would. I would try it on all the time until finally I could wear it," he explained.
Now, if he is feeling discouraged he turns to his old clothes.
"I will pull them out and put them on and see how far I've come. I can put both legs into one leg of the pants," he said.
2. Don't stress about the number.
Sarshuri started his weight loss by dropping 25 and 30 pounds a month and he'd get excited to go on the scale. But when the numbers on the scale weren't moving as quickly he'd feel discouraged. Instead, he decided to judge his success on how he fits into his clothes and how he feels.
"I don't stress over the number," he said.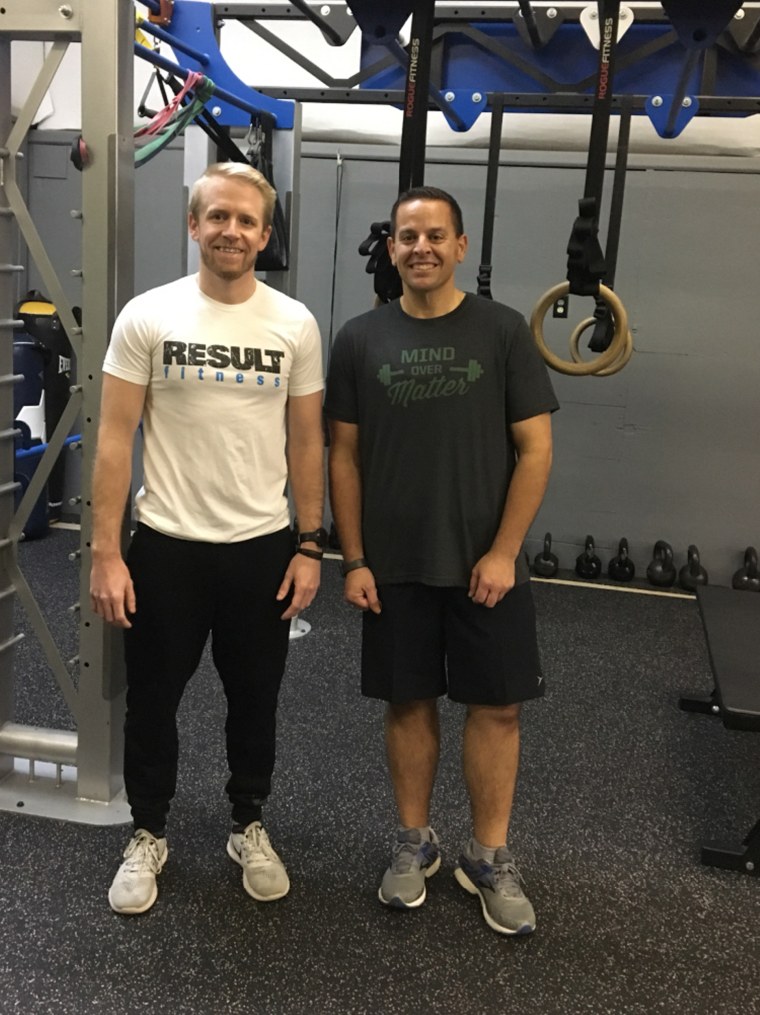 3. Focus on you
"Don't compare yourself to others. It is so easy online," he said. "Celebrate you and the success you have had and how far you have come."
For more weight-loss inspiration, check out our My Weight-Loss Journey page. Interested in changing your habits? Sign up for our Start TODAY newsletter for extra support.