No matter the event, food was a major part of the occasion at the Flores household. Like so many families, life revolved around eating — in good and bad times.
"Food is a celebration," Guillermo Flores, 34, of Los Angeles, told TODAY. "Food, especially for my mother, was about showing love and compassion."
But this also meant that Flores never learned healthy eating habits. When he was in middle school, he often spent his lunch money on junk food, such as corn nuts and chips. In college, he skipped fruits and vegetables and ate Happy Meals. When he was stressed out, his eating habits became worse as he relied on fatty foods to soothe his feelings.
"I started expanding a little too fast," he said.
After college, he continued gaining and eventually weighed 252 pounds at 5 feet 9 inches tall.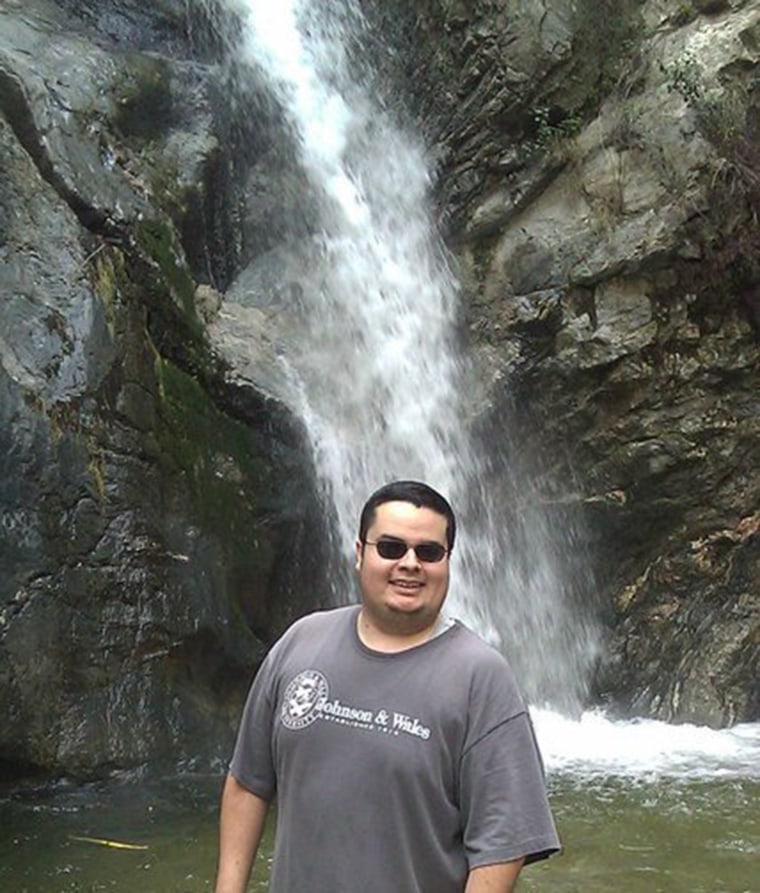 "I'd try a little (to lose weight) but then a distraction would happen," he said.
In 2015, his mom suffered a stroke. As he watched her recover and saw how difficult it was for her, he started worrying about his own heath. His doctor had already talked to him about medication to control his high blood pressure.
"I thought, 'Do I really want to be in my 30s and on blood pressure medication?'" Flores said.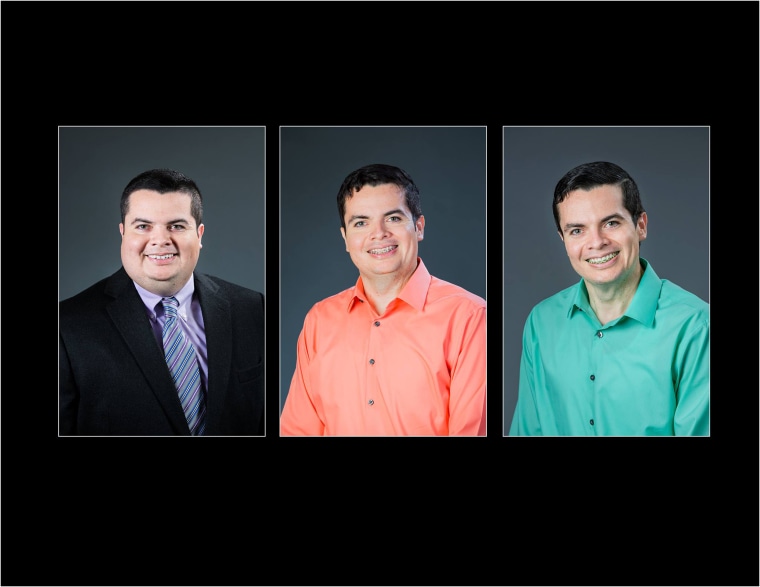 At the suggestion of his doctor, he made small changes, such as eating more salads and chicken. Immediately, he started losing weight. He realized counting his calories made it easier. But he didn't want to keep a diary, so he looked into apps and found Lose It! After using it for a short time, he saw results.
"I was losing weight faster," he said. The app encouraged him to exercise regularly because he could see that on days when he worked out, he could eat more calories.
"It made me want to exercise even more to the point where I got creative," he said.
He placed a stationary bike and some free weights in his bedroom. When he got home, he would ride the bike for 30 minutes or lift weights while watching Netflix.
"It made me do things that I normally wouldn't have," he said.
While the app prompted him to exercise more and eat more fruits, vegetables and lean protein, Flores used his data to create challenges for himself.
"I made it into a fun game," he said.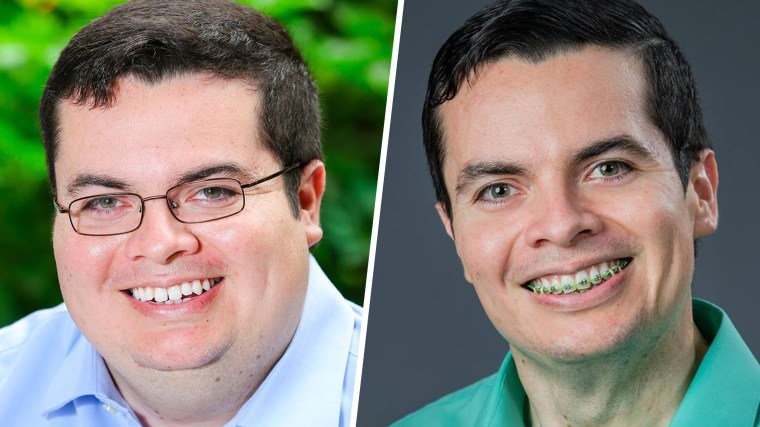 He'd try to exercise more or eat fewer calories than he did the week before. He looked at it like, "I am going to kick Guillermo in the past's (behind)."
This kept him motivated. In 18 months, he lost 105 pounds. He went from a 2XL to a small in clothes. While he loves how he looks and feels, he also likes what he learned about himself.
"Knowing your weakness and how you can come around is (the) harder part — and emotional part," he said. "I am definitely where I want to be."
Flores shared this advice to others hoping to shed pounds:
1. Have fun!
Creating challenges against himself contributed to Flores' success. He encourages others to think of weight loss as enjoyable instead of work.
"Make it fun for yourself," he said. "Yes, it is serious, but I tried not to take it too seriously or to the extremes."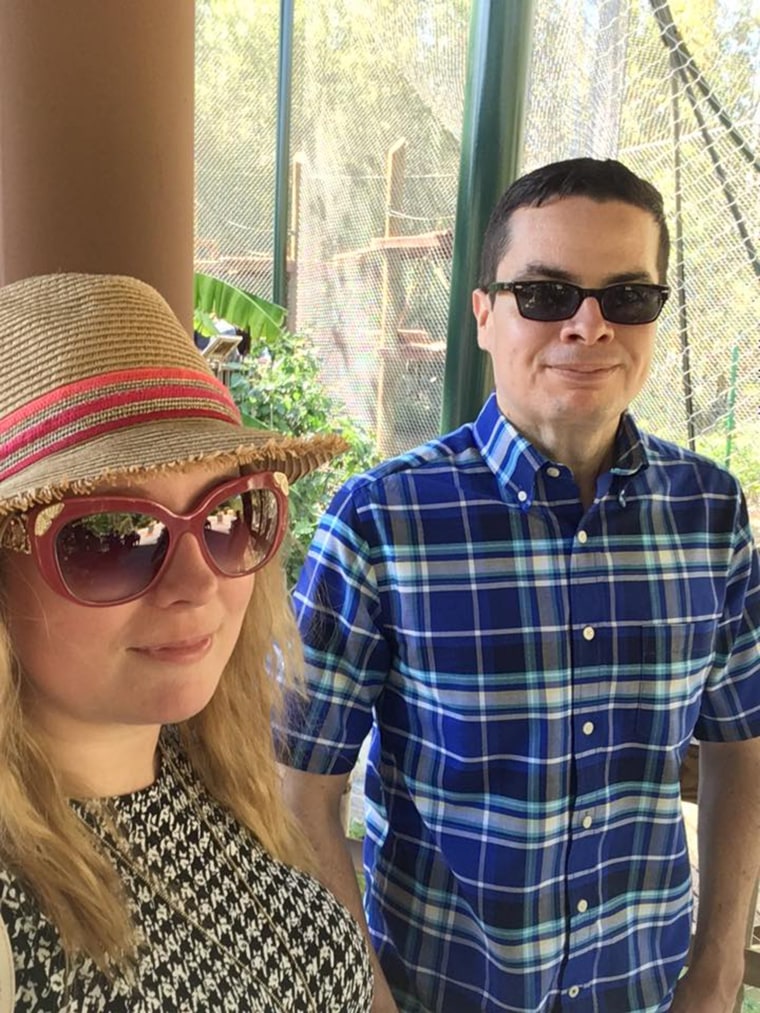 2. It's not a 'quick fix.'
Since November 2017, Flores has maintained his weight by sticking with his healthy eating habits and exercise routine. He will always stick with these habits because being healthy requires a real investment.
"It is a lifestyle change and it is not a quick fix," he said.
3. There are 'bumps in the road.'
Some weeks, the number on the scale didn't budge. Or worse yet, it'd go up. Other times, Flores would eat pizza or a burger and fries. But he didn't let those missteps derail him.
"You are going hit some bumps on the road," he said. "A day is blown. It is not the freaking end of the world. Try to be lighthearted about it."
Interested in starting your own weight-loss journey? Sign up for our Start TODAY newsletter. For more inspiration, check out our My Weight-Loss Journey page.