When Eileen Daly was pregnant with her second son, her health was out of control. She experienced Hashimoto's disease, gestational diabetes and depression all of which caused her to gain a lot of weight. She went from 140 pounds to 300 pounds in just nine months.
"I had to give myself insulin because my body wasn't responding to diet and I couldn't exercise," Daly, 43, of the Washington, D.C. area, told TODAY. "I hit 210, 220 pounds and the doctor said, 'This has got to stop.'"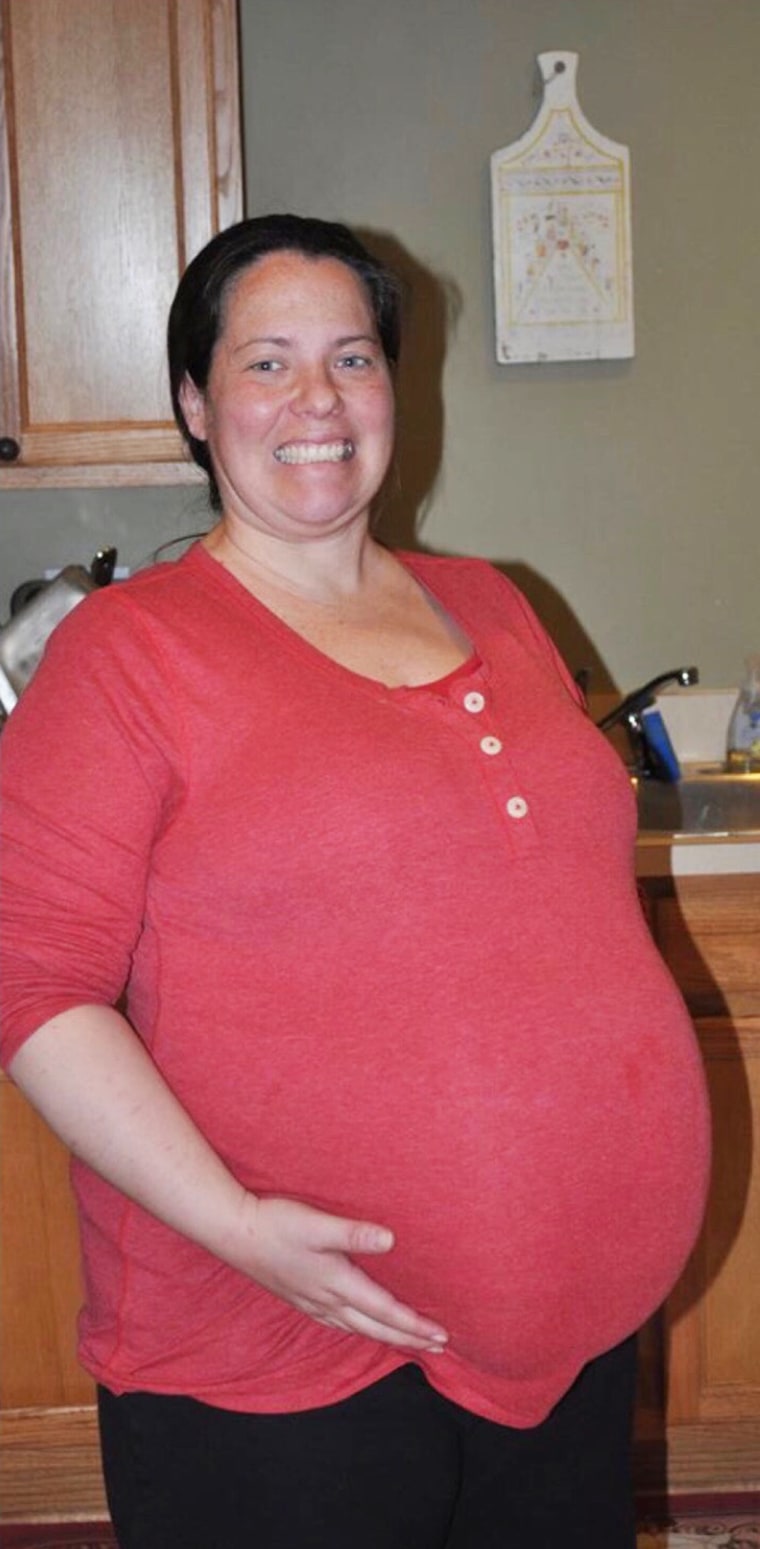 At the same time, her son, Sean, was diagnosed with type 1 diabetes and she spent her days worrying about him. Due to the added stress, she didn't have time to worry about herself.
After she delivered her son, Luke, who weighed 11 pounds, she immediately lost 50 pounds, but she was still 110 pounds overweight. While she hoped she could return to exercise and healthy eating habits, being so heavy had caused a complication: A slipped disc crunched into her spine and she started experiencing paralysis on the right side of her body.
"I couldn't walk," she said. "That was overwhelming. I had to have emergency back surgery."
While the surgery in 2011 made it so that Daly could return to exercise, she hesitated. For a year, she made excuses why she couldn't do it. Running was too difficult and she needed to care for Sean, so she didn't have time for herself. She still felt depressed.
After an MRI in 2013 showed that there was nothing wrong with her back, her doctor provided a wake-up call.
"He said "You are just moping around, feeling sorry for yourself. You need to move. It doesn't matter what it is … You have to lose this weight,'" she recalled.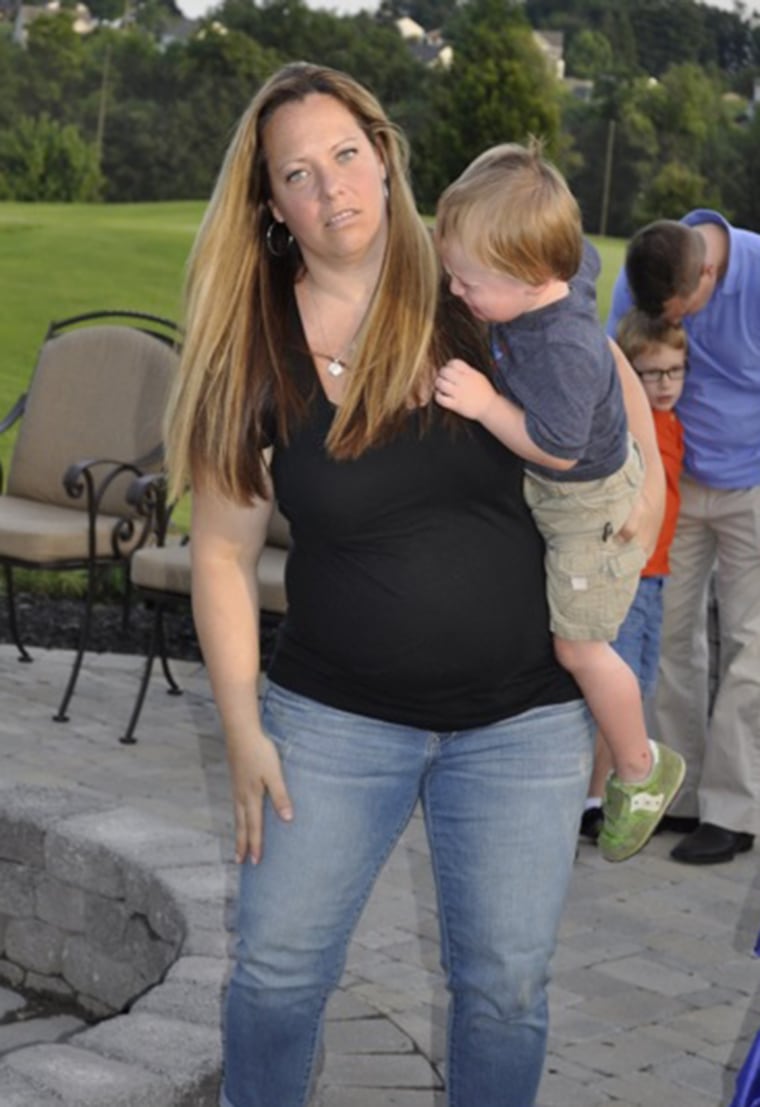 She couldn't believe it.
"It just stunned me," she said.
So, Daly began thinking about what to do to shed more weight. She was too embarrassed to go to a gym and with work and her sons, it was hard to find the time. So she started doing geriatric yoga at home.
"I took it from there really slowly," she said.
Yoga helped her feel better and motivated her to become more active, which inspired her to purchase a spin bike. While she felt inspired, she wasn't sure quite what to do, so she started searching for DVDs she came across Studio SWEAT onDemand — and got hooked.
"I tried to take the class and it kicked by butt," she said. "I could only do five minutes."
She'd do five minutes then rest, over and over, as she built up her stamina. While she always had healthy eating habits, she tracked what she ate to make sure she got enough healthy foods, such as fruits, vegetables, lean protein and whole grains. She does meal prep on weekends to make sure she has healthy foods readily available.
"Always a protein and a green, and it's always pretty much the same," she said. "I eat when I am hungry."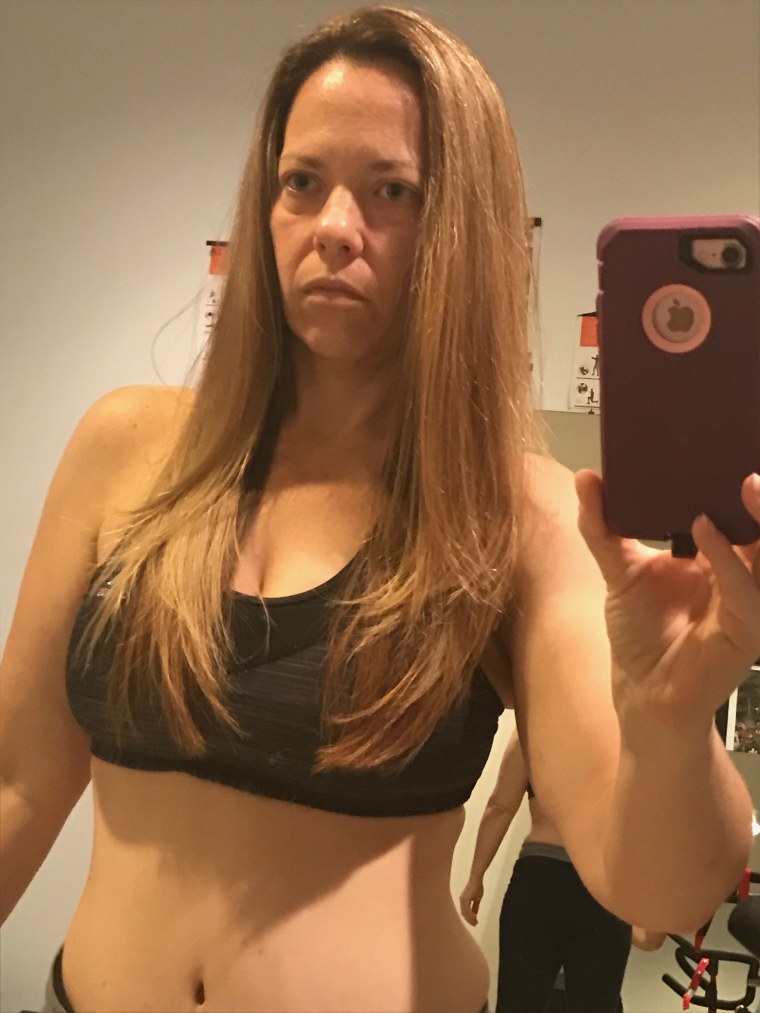 By 2015, she lost the remaining 100 pounds and loves how she looks and feels.
"My sons used to tell me I was beautiful and now they tell me I am strong," she said. "It didn't occur to me that a child could see that kind of strength and articulate that."
Here are her tips for those hoping to lose weight:
1. Find your reason.
When Daly was overweight and close to developing diabetes, she thought about Sean and how he had no choice in having type 1 diabetes. That helped her realize she was contributing to her own illnesses.
"He did not have a choice. I could stay obese or get off my butt to do something," she said. "I have to take care of my mental and physical well being … for my children."
2. Make yourself a priority.
People sometimes ask Daly how she manages to exercise with a full-time job and two kids. She simply makes the time. Instead of watching TV for an hour, she takes a walk or lifts weights.
"There's always time to carve into the day," she said. "It is just a matter of making it a priority."
With two young boys, Daly would snack when she made their food, grabbing a chicken nugget or a tater tot. While it didn't feel like a big deal, thoughtless snacking made it tough to lose weight.
"Mindlessly eating adds up," she said. "That was something I learned the hard way."
Instead of snacking, she eats in moderation. Say she wants chicken wings, she orders them but only eats half, which helps her maintain her weight loss.
For more inspiration, check out our My Weight-Loss Journey page. If you're ready to start your own journey, sign up for our Start TODAY newsletter for extra support.