Five years ago, Emily Puglielli and her husband were at a wedding where the married couple placed disposable cameras on the tables for guests to take photos during the reception. Afterward, the newlyweds sent one of the photos to Puglielli — and she was shocked.
"Oh, my God, I was really heavy," she said. "That was my 'OK, I've got to do something' moment."
At the time, she weighed 300 pounds. At 5 feet 7 inches tall, Puglielli had gained weight while pregnant and never lost it. She had also started a bad habit of emotional eating.
"Food was always a good friend. I used that as a crutch," the Meriden, Connecticut resident said.
After seeing her photo, Puglielli knew she had to change. She researched diets for something that she felt she could manage and decided on a low-carb lifestyle.
"I have a lot of problems with sugars and bread," she said. "I cut all of that out of my diet: sugar, bread, chips, most carbs — and that worked for me."
In one year, she lost 102 pounds simply by eliminating carbs and walking. She maintained the loss and shed a few more pounds the following year. By 2014, Puglielli felt ready to intensify her workouts. She started a couch-to-5K program and tried spin classes.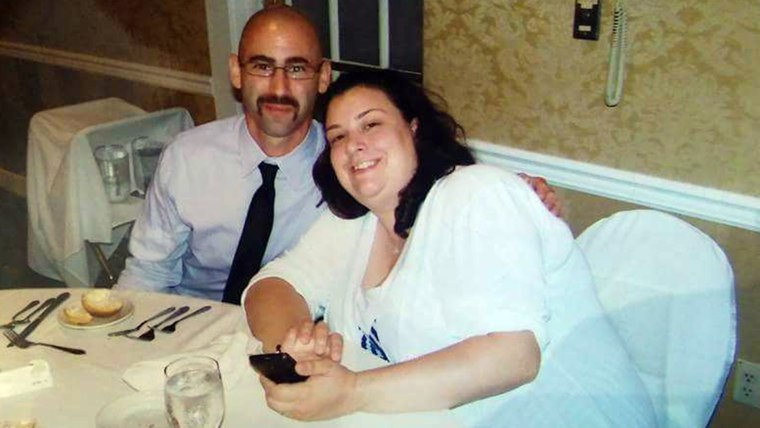 Though she was looking great on the outside, she began having weird feelings in her legs, like tingling or the sensation of water trickling down. She thought she hurt her legs, but it turned out to be much worse — she broke a vertebra in her back and it was pinching her nerves. She either had to undergo spinal fusion surgery or possibly lose her ability to walk. She opted for the surgery, but struggled afterward.
"The recovery is really bad," she said. "It was the most painful thing I had ever gone through — and I had children."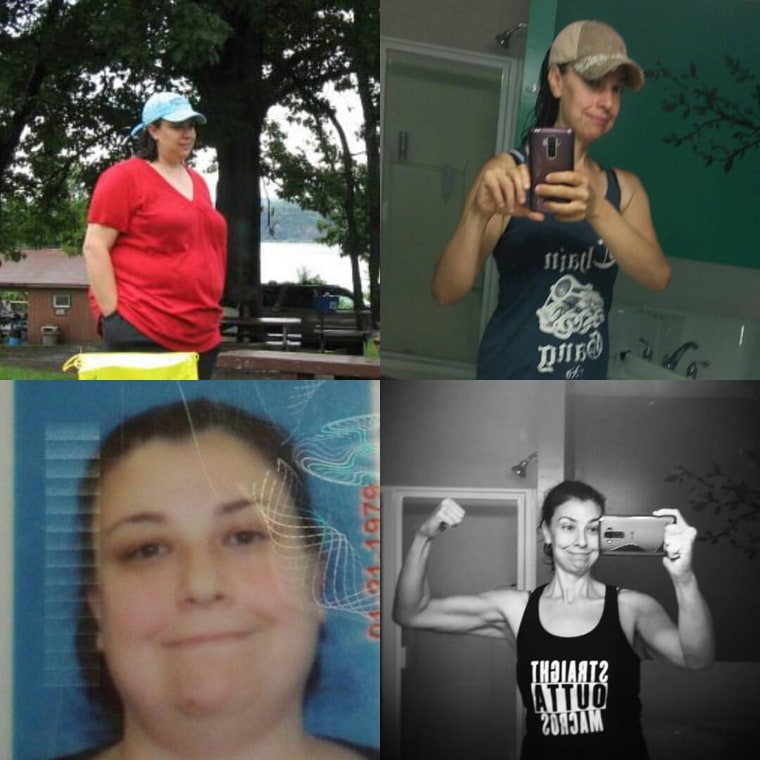 For six months, she could barely walk and her weight stalled at 195. Puglielli felt depressed and worried about a life full of pain. While she didn't want to be sedentary and dependent on medication for the rest of her life, she didn't know what she could do. One day she found herself at The Edge Fitness Clubs in Meriden, Connecticut, explaining her story to the staff.
"I had never been to a gym," she said. "It wasn't about losing weight … It was about walking, going up the stairs, tying my shoes, and going back to work."
The staff paired her with a trainer who helped her build her strength. She would work with him six days a week, sometimes just balancing or walking up and down the stairs. She needed to learn how to move again before she really could exercise. But in the process, she lost more weight. By July 2017, she hit her goal weight of 150 pounds. Even better: She began running.
"When I was 300 pounds, I used to have dreams that I could run. I don't like running that much, but now I can do it," she said. "I never thought I would be squatting 100 pounds or running a 5K."
While she's happy with her weight now, she's also happy with what she learned about herself.
"I'm a lot stronger that I thought I was," Puglielli, 38, said.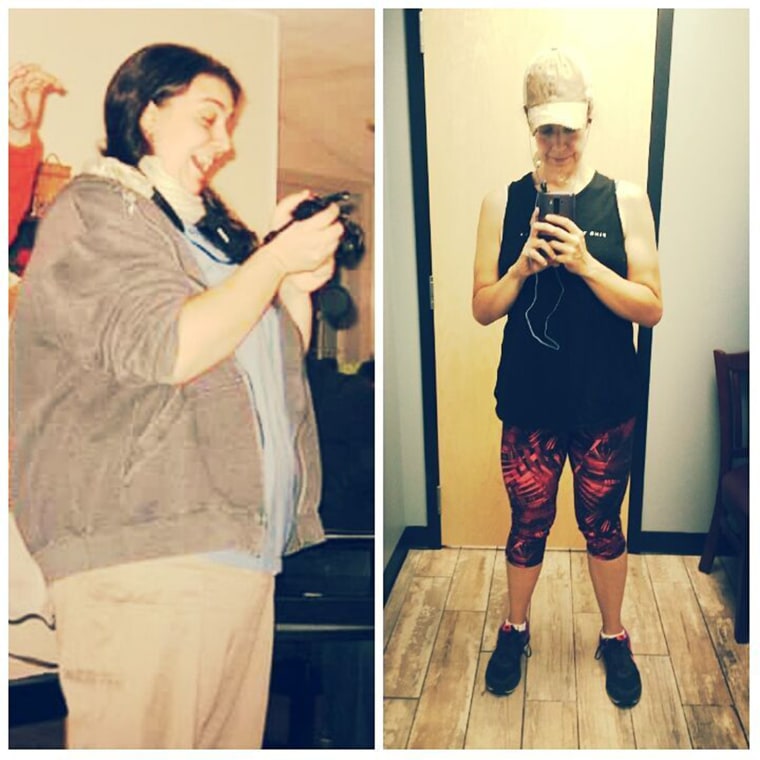 Here is her advice to others hoping to lose weight:
1. You can.
So often, Puglielli would think a task, such as lifting weights, felt too difficult. She would convince herself she couldn't do it. But then she'd remember everything she overcame.
"You are going to get to a point in a workout where you are like 'I can't, I can't' but you can," she said. "You are capable of so much more than you think you are."
2. Not every day is perfect.
In the past, if Puglielli had a bad day, she'd want to give up, but she learned if she kept going, she could turn a bad day into a good one.
"A lot of people will lose weight and will have a bad day and that turns into a bad week … You can't do it. The consistency over time gets you to where you want to be," she said. "It's about not giving up."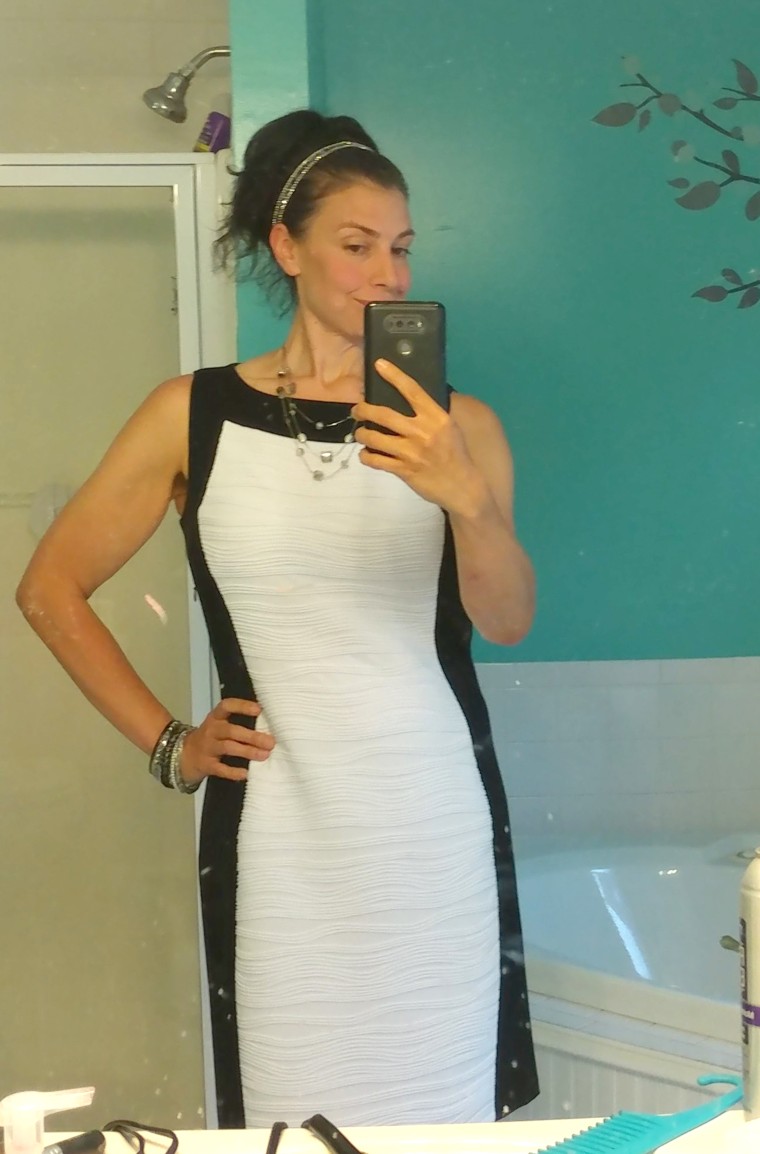 3. Be consistent.
Having a gym schedule, making goals and sticking to meal prepping helped Puglielli lose weight. Even though she is happy with her weight, she maintains these habits.
"It is consistency," she said. "Meal prep is huge. You got to get to the gym, you got to go. Once you do, you will feel better."
For more weight-loss inspiration, check out our My Weight-Loss Journey page.