Sometimes a little pick-me-up can feel as important as the life-saving treatment that makes her lose her hair. 

That's the philosophy behind Jessica Ekstrom's business: The founder of Headbands of Hope aims to help young ladies battling cancer feel like normal girls again, through a simple hair accessory.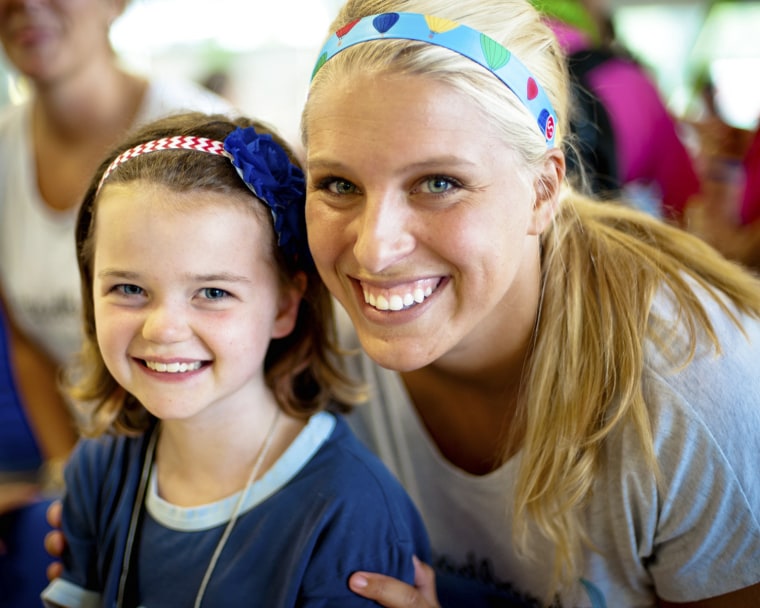 "To see girls open up because of a simple headband that gives them so much confidence, it's hard not to believe in that when you see it," Ekstrom told TODAY.
Over the past two years, 20,000 of the headbands have been given to children's hospitals around the country and $20,000 of the profits have been donated to cancer research. For every headband that's sold, one is also put aside for a girl undergoing cancer research. 
One of the patients who's been helped is Meghan Bunn, a 12-year-old who lost her hair during treatment for a brain tumor two years ago.
"I think it's really tough because it just makes you throw up and that's not a good feeling," Meghan said of the experience.
After becoming friends with Ekstrom, Meghan now has a headband named after her. "It gives me a sense of security because it can tell your personality a lot and it gives me hope," she said. 
Jessica's idea for the company came after an internship where she dressed as a princess for a young cancer patient whose dying wish was to meet Sleeping Beauty.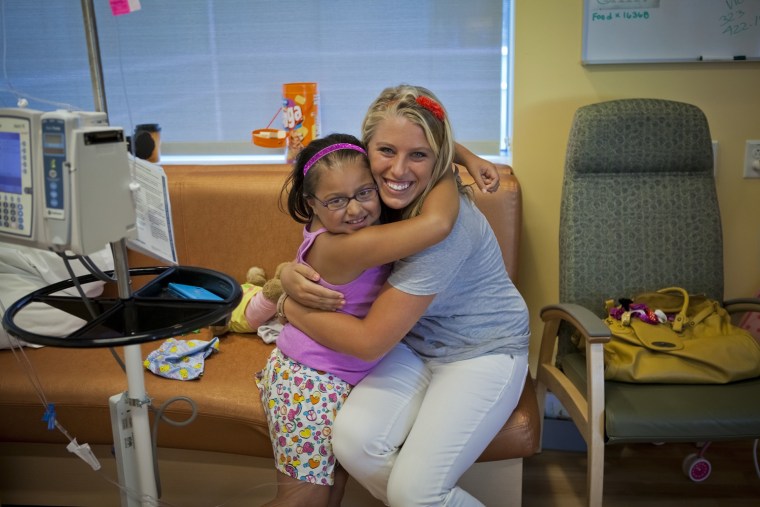 "It was truly at that moment where everything that I thought I knew about my life changed," she remembers. "I wanted to recreate that feeling of helping others and do it in my own way. And I found that headbands were the perfect way to do that."
She says a headband can allow a girl who has lost her hair to retain her feminine identity, without hiding the fact that she is battling cancer.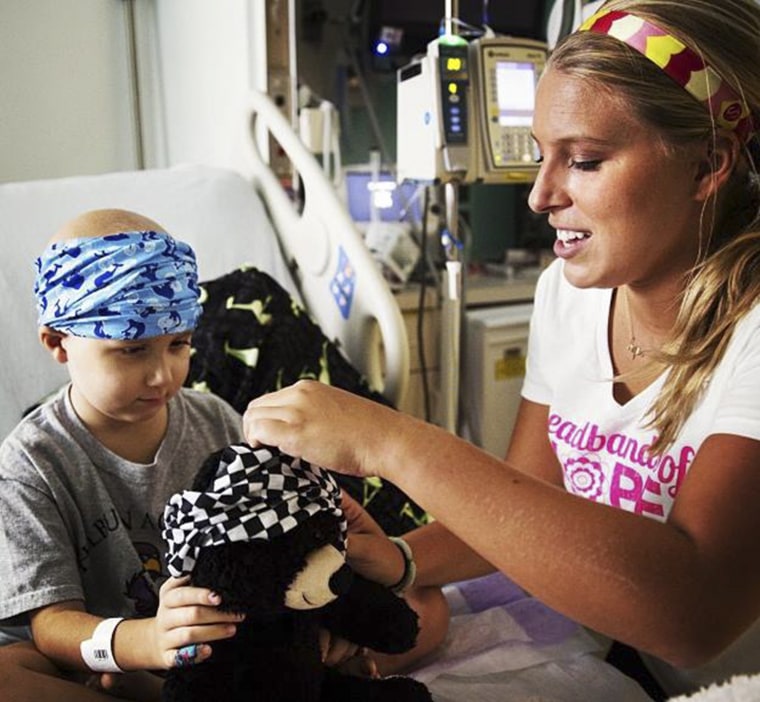 "Most of our kids do lose their hair during treatment," Dr. Stuart Gold from North Carolina Children's Hospital told TODAY, explaining that items like hats or anything that helps them compensate for that loss can help. "In this case the headbands are just incredibly special for the children."
Embree Duffy, 9, remembers the first headband she received during treatment for leukemia.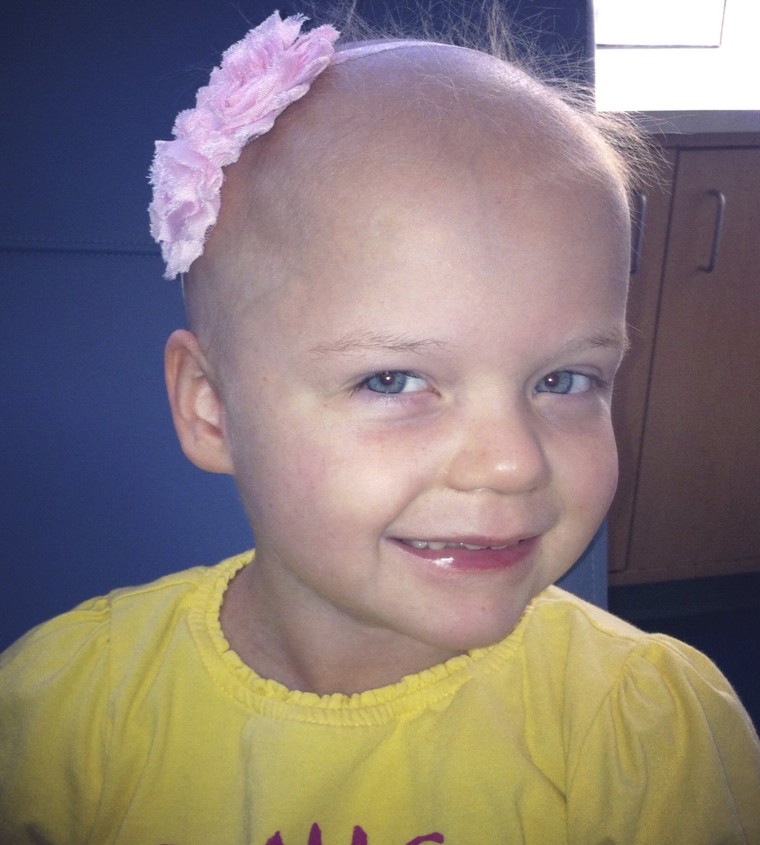 "I wasn't wearing anything on my head that day," she recalls. "Those (headbands) were really pretty. "They made me feel very nice. It was nice of her to give them to me."

And that's the goal: These pretty headbands remind each patient that even though she is fighting an ugly disease, she is no less beautiful.
Follow TODAY producer Durrell Dawson on Twitter.