Looking for Mr. Right? Meeting guys has never been easier thanks to dating sites like Match.com, and phone apps like Tinder.
But going from "swiping right" to love? That's trickier, says Tina B. Tessina, PhD, aka Dr. Romance.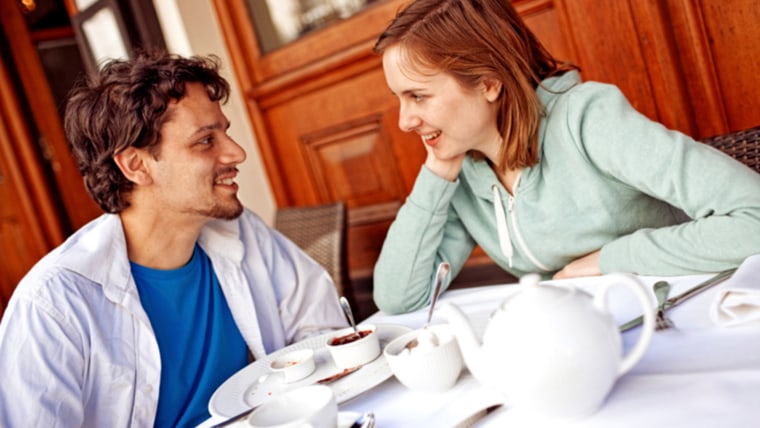 "Sites like Tinder are based on looks, and there's enormous competition," says Tessina, a psychotherapist and author of "Love Styles: How to Celebrate Your Differences." And, online dating's endless pool of possibilities has some daters going from hook-up to hook-up without ever finding commitment.
Still, plenty of guys are looking for love, too. We asked three relationship experts to share their best dating tips. Here's their advice.
1. Be cautious about online sharing.
Men form opinions of you based on what you show them, says Sarah Patt, matchmaker and dating expert for It's Just Lunch Houston. What you share online "reflects who you are and may cause your future date to think of you in a certain way, or pre-judge without the full picture."
Avoid rants about exes, scandalous photos, or any other content that could scare a great guy away.
2. Follow your interests.
Meet him the old-fashioned way — in person. Join groups or attend events that sync up with your interests, says Tessina. "You'll automatically have something in common with the other people there, and you'll have a chance to get to know them."
3. Let him initiate - or not.
Sparks flying ? Let him ask you out, says author and relationship expert April Masini. "Men love the chase. They like to chase, conquer and win."
On the other hand, if you take the lead you'll stand out from other women, says Patt. Does he love sushi? Invite him to the new Japanese restaurant. His favorite band is coming to town? Suggest you go to the show together.
4. Choose your location wisely.
Plan your first date somewhere you can hear each other talk, says Patt. If friends are interrupting you or you're surrounded by loud music, you can't focus on each other.
Also, meet in a public place to be safe. Let your friends know where you'll be.
Don't plan a long date. You don't want to be stuck if you're not having fun.
RELATED: Summer of secrets: keys to digital dating success
5. Be yourself.
"Dress well, have fun and don't grill him like a human resources employer, but do learn if he has kids, what his job is like, and what his friends and family are into," says Masini.
Be yourself, and try to keep the conversation light and upbeat, says Patt. "People are naturally attracted to genuine, positive, happy people."
Topics to avoid? "Your wretched love life, excessive behavior like getting drunk, how much you want a baby, or how much money you do or don't have," says Tessina.
6. Delay sex.
Sex on the first date? "It's a great idea if you never want to see each other again," says Tessina.
Having sex right away makes your thinking "fuzzy," says Masini. "Guys who wouldn't normally make the cut fly under the radar because the sex seems to bond you."
7. Follow up.
If you had a great time, tell him. "The ball is in the woman's court to say thanks and show interest in a second date," says Patt. No need to wait. Technology has made us used to immediate responses.
If the date bombed, don't be upset, says Masini. "Perspective is a wonderful tool to set you straight when you fall off your game." Hang out with friends and have a sense of humor about it.
RELATED: Helen Mirren opens up about finding 'the love of my life' at age 38
8. Play the field.
Dating is competitive. Assume anyone you're seeing is seeing other people, too, says Masini. Her rule? Use the first three months of dating to figure out if you should keep dating. Use the second three months to decide if you want to be monogamous.
9. Know your deal breakers.
Be honest about what you don't want in a mate, says Masini. If you're not interested in dating someone with kids, or someone who's broke, or someone older (or younger), don't waste his time or yours.