You have to make yourself pretty compact to hang out in mom's belly for nine months.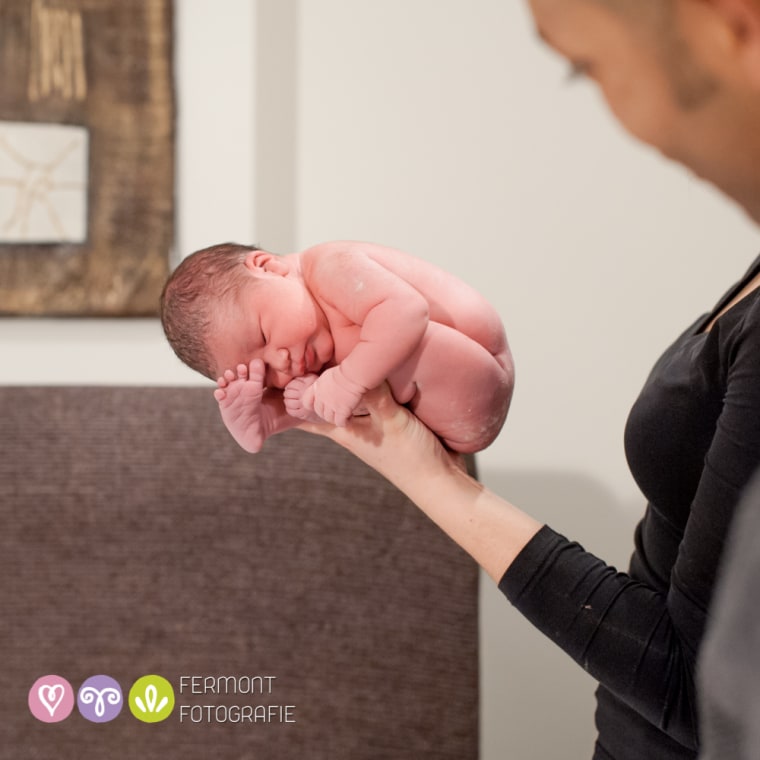 It's a pose Marry Fermont — a birth photographer in Middelburg, Netherlands — always tries to capture in the delivery room as parents meet their little ones for the first time.
The images help new moms and dads answer a common question: How does a baby fit inside a womb?
RELATED: Are more babies born at night? New study reveals top arrival times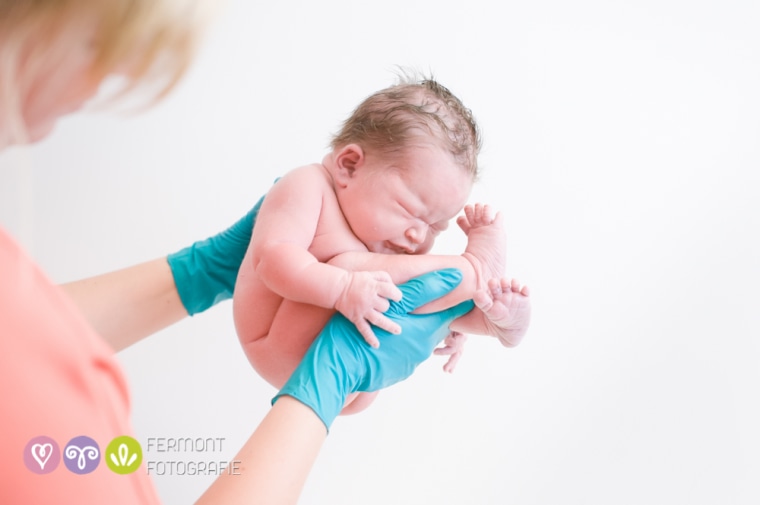 "It's so hard to imagine that this perfect little human being was inside you," Fermont, who owns Fermont Fotografie, told TODAY.
"To actually see how your baby was positioned in you is just a little magic. The photos are simple and pure."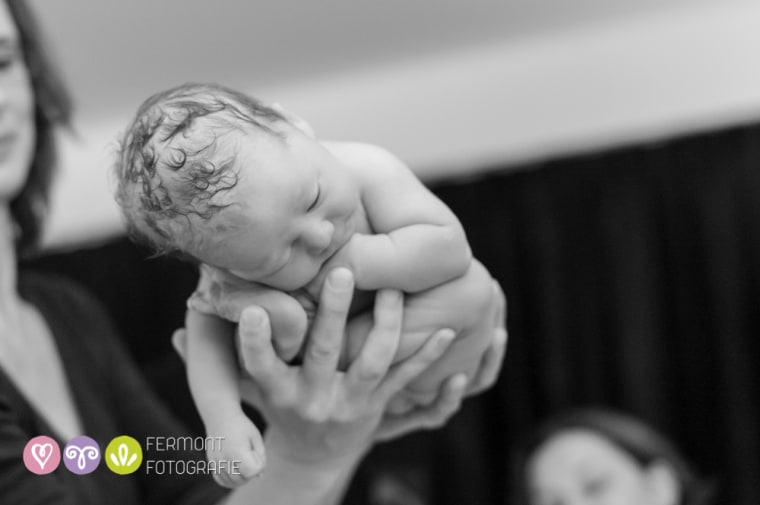 Fermont has been taking pictures of newborns in this unique way ever since her first assignment. The midwife assisting in that birth showed the parents how the baby had been positioned inside the womb by coaxing him to curl up.
The moment was so special that Fermont decided to always ask care providers to do the same.
RELATED: New baby smell creates 'very strong' bond in mom's brain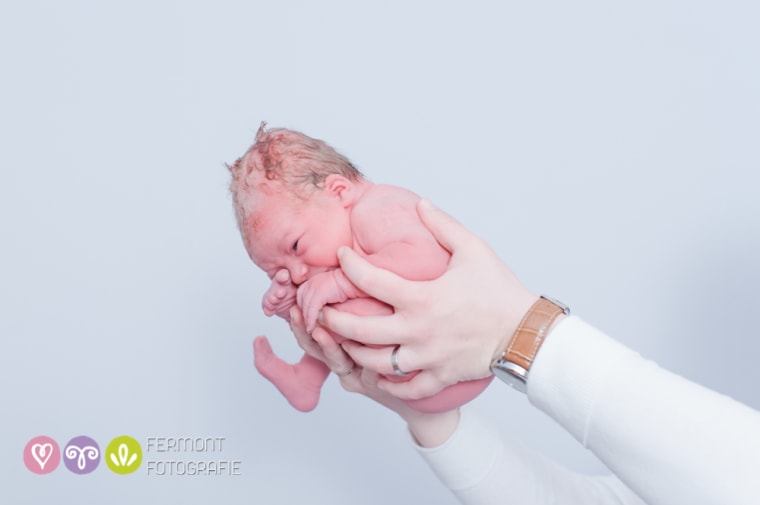 Many moms now request the photo because they find it so amazing to actually see what they felt in their bellies for such a long time, Fermont noted.
She finds most newborns relax and feel secure when they're all folded up — it is, after all, a position they've spent nine months in. But there's only a brief window of time before they lose the ability to curl up into a compact ball.
RELATED: Firstborn girl? Scientists find an unexpected disadvantage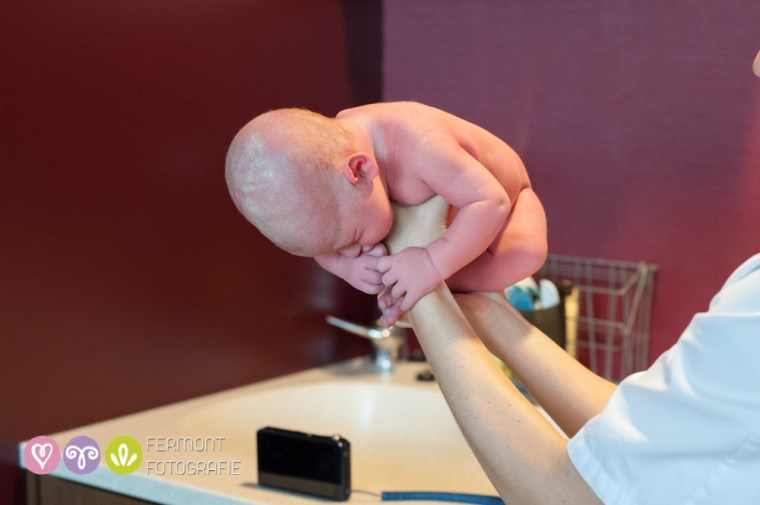 "It's a really short moment in life and so precious," Fermont said. You can see more images on her Facebook page.
Women often ask their partners to hold the baby this way for the photo, but "not all dads dare to do it," she added. Many men comply with a little encouragement.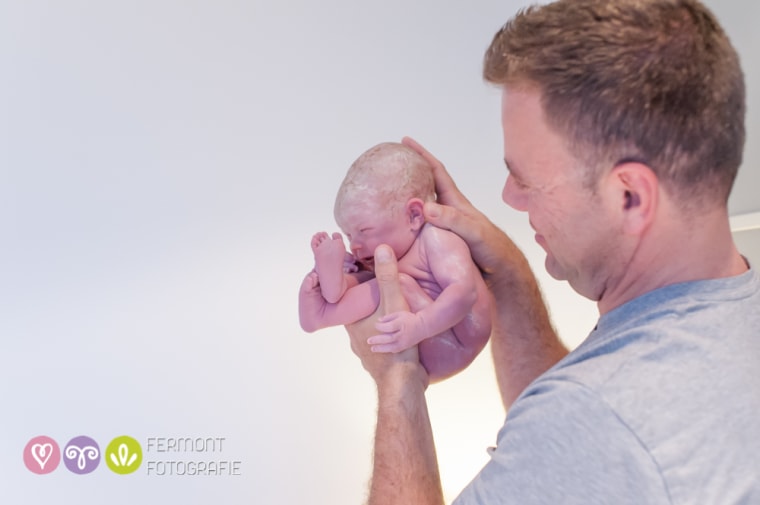 "It makes it just a little more special if the dad does it," Fermont said. "After nine months, his child fits exactly in his hand like it was in the belly. There's nothing more special, if you ask me."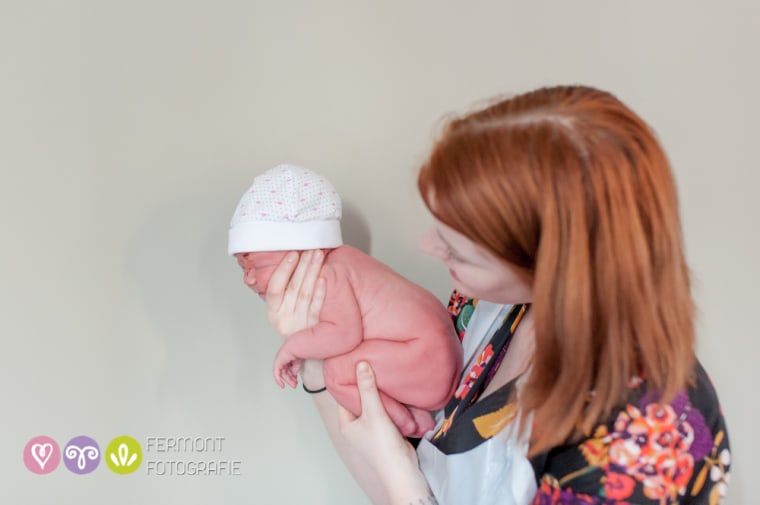 Fermont recently became a mom herself, giving birth to her daughter Liv in July. She had her own birth photographer and, of course, made sure to request her very own version of her favorite newborn photo.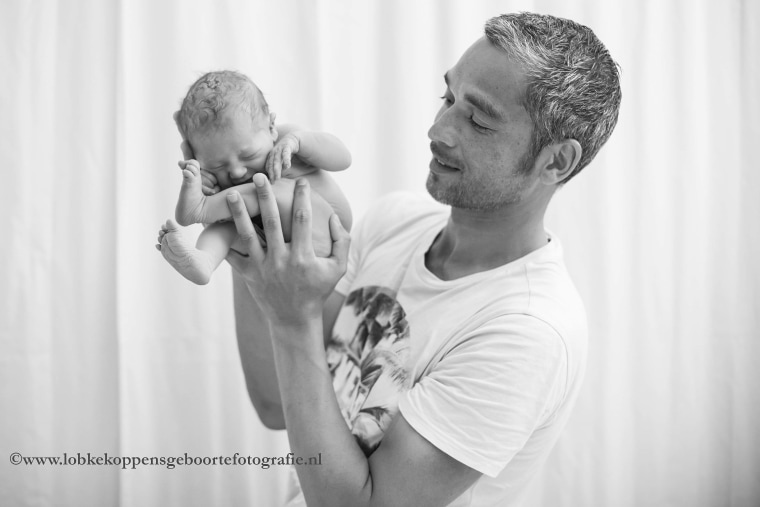 "I was so happy that my boyfriend Denny had no trouble holding our daughter this way. It was the best moment ever and I treasure this photo," she said.
This story was originally published on September 10, 2015