Though they range in cost, some of the highest quality yoga pants today are sold for as much as $340, making them comparable in price to household items such as area rugs and even a three-piece outdoor furniture set.
The industry that is rapidly growing generated over $33.7 billion dollars in 2014, a number that continues to rise despite the amount of people that are actually headed to the gym.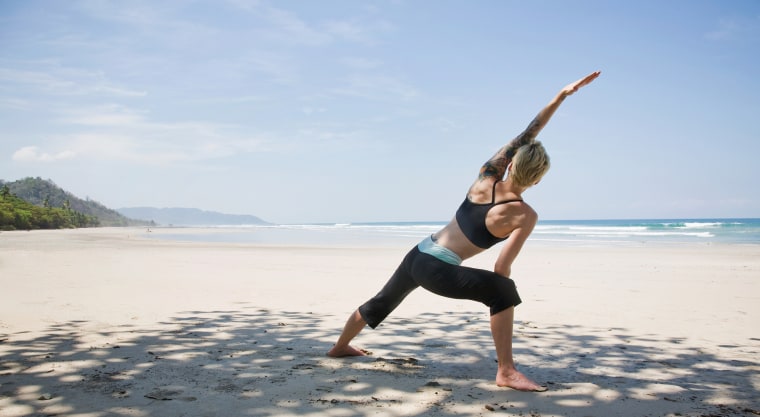 Activewear corners 16 percent of the apparel market and has, over the past two years, had a large role in tipping the total apparel sales over the previous year's amount by one percent, according to the NPD Group.
With the demand for yoga pants and other technical gear claiming a significant spot in the market, TODAY chatted with expert, Fred Holzhauer who shared the best practices in caring for the trendy item.
Holzhauer, Green Chef of Method says that first, before you wash anything, turn the garment inside-out.
"The yucky stuff is on the inside— it'll be more exposed to the "teeth" of laundry machine, so decorative stuff will be less exposed to that as well. There's less mechanical wear on the outside of the material," he said.
In the event that damp, sweaty clothes don't make it to the washer right away, hang them up. If you leave them balled up, the garment becomes a perfect breeding ground for mold and bacteria.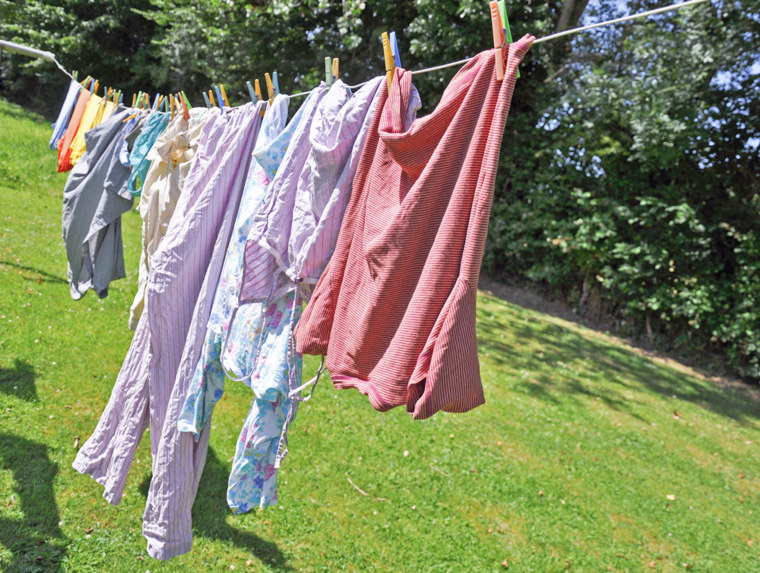 Holzhauer also warns that adding too much detergent to a load of laundry can be even more harmful to these garments.
RELATED: 5 secrets for staying positive from world's oldest yoga teacher, 96
1. Extra detergent does not make up for lost time
Too much foaming or detergent may adversely affect the rinsing of clothing items. So extra soap creates wear and tear on coatings of high-tech gear.
Most importantly, if detergent is left on the material, it could irritate those who have sensitive skin.
Wash yoga pants and other tech gear in warm water every so often because sweat and sebum will be mobile, thus presenting a better chance for removal.
Holzhauer says that waxy stains need to be melted. You want to water to reach 90 degrees. "If it's waxy, sort of like crayon, [when cold], it won't be very removable."
2. Avoid fabric softener the next time you send your yoga pants through the wash
Fabric softener has a lot of downsides, especially on tech fabrics and athletic wear.
"Softeners repel water and sometimes it can actually interfere with tech coatings and impair their ability to work," he says.
Dryer sheets are OK, though.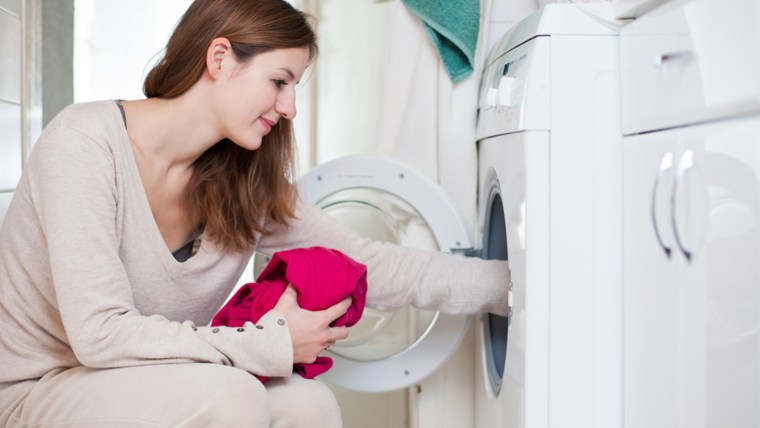 3. How to choose bio vs. non-bio detergent
In choosing a laundry detergent that's best for delicate materials, Holzhauer says that you want to look look for the suffix "ase" on the back label in the ingredient list.
"Bio detergent has a natural enzyme, which is used to break down proteins and other kinds of foods/natural stains— those things are actually practicing natural biodegradation in laundry," he said.
This is a good thing. According to Holzhauer, it's better, faster and less chemistry is needed to get the job done.
Again, look for chemicals on the label that end in ASE. Protease tackle proteins, Amylase goes after carbohydrates, Lipase takes care of fats and oils and Mannanase and Pectinase eliminate those hard-to-get-out food stains.
If the individual has very sensitive skin, non-bio detergent is the safest option.
MORE: Inspiring Instagram star 'Yoga Girl': Why we should share our flaws
4. A cool dry cycle might not actually be your best bet
With so many contradicting opinions on how to thoroughly dry athletic wear, Holzhauer says that the number one rule is to read the garment's label. Although the label might recommend cool water, there are soils that don't move in that temperature.
Always dry on a delicate cycle and never hot, just warm. If you go for just air dry cycle, you trade heat damage for longer cycles, and that means more article abrasion.
Holzhauer added that "stains get waxier with time— the more often you go through a dry cycle without a good wash, it gets more like a plastic where it will never come clean."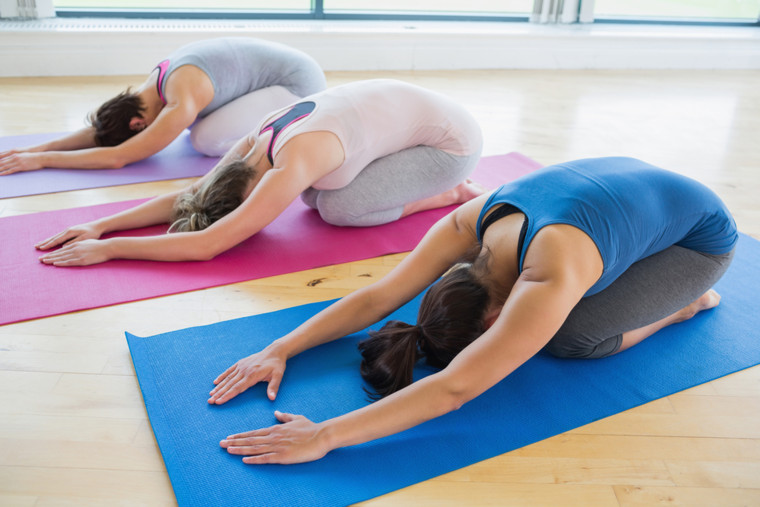 5. Can't get that pesky smell out? This is why
He says that the smell often gets stuck in clothing because the bacteria "builds a house out of sugars [cellulose]."
Sugars need something to anchor onto, which in most cases is a food source. But if you don't give your garments a warm wash every now and then, the sugars will build off of the waxy deposit that isn't disappearing in a cold wash.
6. How to avoid getting pills in your yoga pants
Pills in your fabric make the surface look rough or worn. It's usually when athletic gear gets caught next to clothing fixtures such as zippers, hooks, Velcro or snaps that it becomes damaged.
Holzhauer says that this is why bio vs. non-bio detergent is important. An anti-pilling type of enzyme, better known as cellulase is found in bio detergents and used to de-pill cotton fabrics. The enzyme, cellulase works on cellulose (sugar structures) to trim the pills.
The enzyme attacks areas that have been destroyed by abrasions. Pills hang onto weak fibers, he says. Cellulase nibbles on the weak fibers that are left, which isn't damaging, but will instead clean up these fibers in the wash.
RELATED: Hilaria Baldwin's 3 must-do yoga moves for a good night's sleep
Because pilling often feels scratchy, the cellulase works to soften fabric in a way that is far less artificial.
You'll see better results after washing athletic gear with detergent that has cellulase in it.