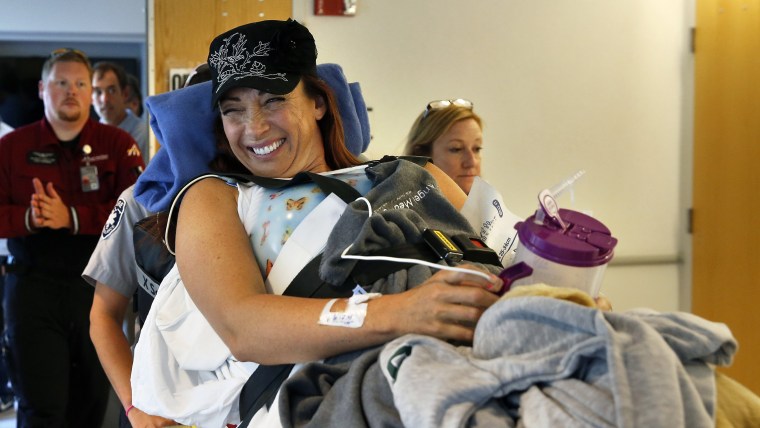 Six-time Olympic gold medalist swimmer Amy Van Dyken-Rouen may have been badly injured in an ATV accident, but she is "not afraid" of the hard road to recovery that lies ahead. 

"This is a new challenge, and I'm taking it head-on,'' Van Dyken-Rouen told Matt Lauer on TODAY Friday. "This is more than just for a gold medal, this is for my life; our life. And so, I'm here and I'm working as hard as I can for that."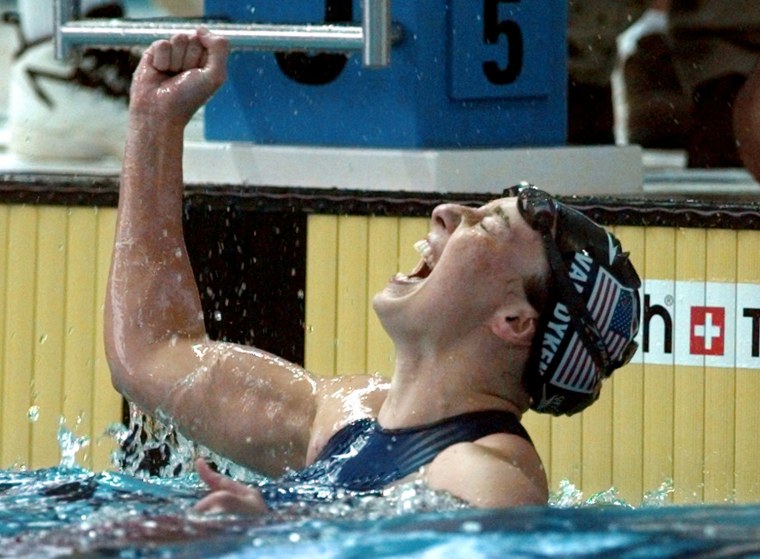 Her incredible journey:
Van Dyken-Rouen, who won four gold medals at the 1996 Olympics in Atlanta, was severely injured when an ATV rolled on top of her on June 6 near her home in Show Low, Ariz.. Her case was so serious that she and her husband, former Denver Broncos punter Tom Rouen, said their goodbyes before she was rushed into surgery. 
She woke up from surgery with an incredibly positive attitude, smiling and laughing. She has started her rehabilitation at Craig Hospital in Englewood, Colorado, working from 9 a.m. until 4 p.m. every day to strengthen her body. She has experienced some sporadic sensation below her belly button since the surgery, giving her hope she may regain some feeling in her legs. Her goal is to walk out of the hospital in August. 

In her own words:  

On her attitude now: "It's a setback; that's all it is. And then we're gonna rock and roll." 
On her husband's emotions: "The reason it's hard is not because I got hurt, it's because of what he had to see, what he had to do. And for five days, he didn't sleep. He didn't eat. He doesn't like to see me like this, but I don't like to see him like that." 
Tom Rouen on saying goodbye to his wife as she headed into surgery: "One of the things that I told her was if...all this was too much and she wanted to go, she could go, and I'd understand."
Follow TODAY.com writer Scott Stump on Twitter and Google+.