Putting one's child on a plane to travel alone for the first time is nerve-wracking under any circumstances. For Sarah Starke of Wheaton, Illinois, the excitement of planning a trip for her son to visit his uncle in Lakeland, Florida, was tempered by considerable apprehension.
Alex Starke, 20, has Fragile X syndrome, a genetic condition that causes developmental disabilities. While Sarah describes Alex as "moderate-to-high-functioning" — he works, and volunteers with Special Olympics and his local disability ministry — he requires near-constant care and guidance, and a solo trip was well beyond his (or her) comfort zone.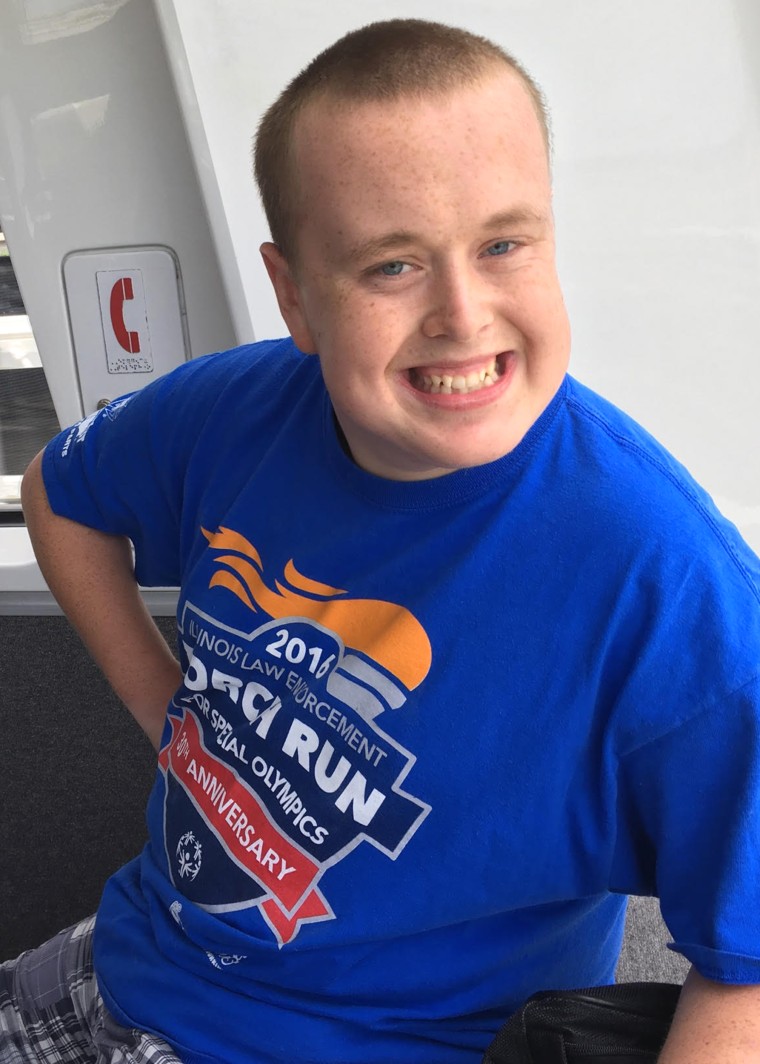 But a positive experience on a Southwest flight did more than just facilitate a family reunion. It broadened this young man's future.
RELATED: Southwest flight attendant soothes girl with diabetes after moment of panic
"Alex is loving, kind, thoughtful — no matter who he meets, he changes their world with his smile," Sarah told TODAY. "But having special needs, his world is pretty small. We had traveled as a family and felt good about it, and earlier this summer I began talking with my brother about a visit."
"Uncle Dave," as Alex knows him, is a Purple Heart U.S. Army veteran and the young man's personal hero. "Alex has been my little buddy since his birth," David Starke told TODAY. "While serving in the Army, I'd send him sets of my uniforms that he'd wear for Halloween."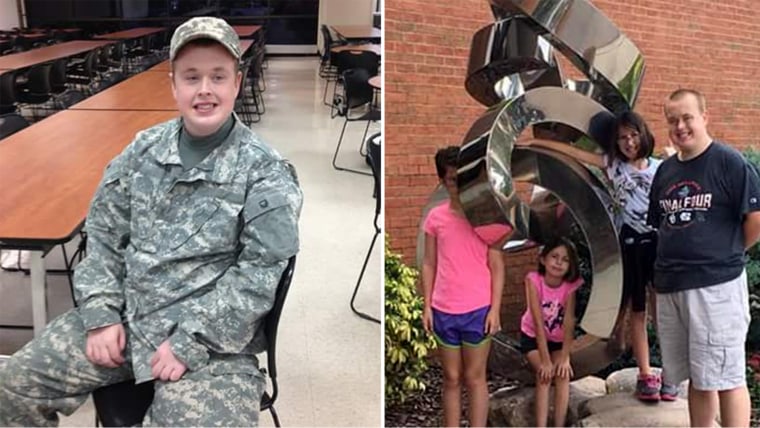 Since David was medically retired from service in 2014, the two have seen each other once or twice a year, though they talk on the phone every week. While he was thrilled to host Alex — whom he called a "a generous, giving young man" — neither he nor Sarah knew what to expect in dealing with flight logistics.
RELATED: New York mom thanks Southwest flight attendant for calming her fussy baby
They needn't have worried. "It felt like I was taking him to the school bus, and my brother was picking him up at the other end," Sarah said of her experience with Southwest, where Alex took flight 2989 on Aug. 4. "They let us go to the gate and hang out until he could board, and they walked him onto the plane. Everyone was so kind and patient. I could tell they were going to take extra care."'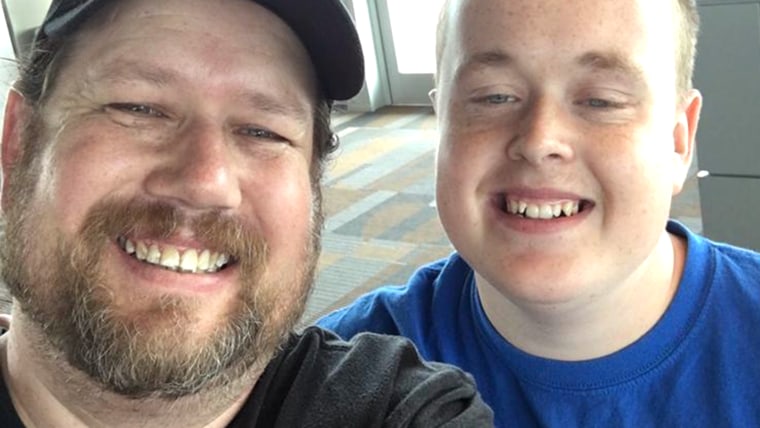 David echoed her sentiments. "I had never had to go and pick someone up from the gate before," he said. "The attitudes, the communication between myself and my sister and Southwest — they made the whole thing very easy and enjoyable."
RELATED: Score! Water boy with Down syndrome scores touchdown for ill mom
Sarah feels that for Alex, the experience will have a huge impact. "At the time, he cared more about getting pop and eating his snacks," she said with a laugh. "But it stands out to me because it expanded his world. It gave him a sense of independence, and the fact that it went so smoothly makes it so that he won't be scared to think about doing other things in other places."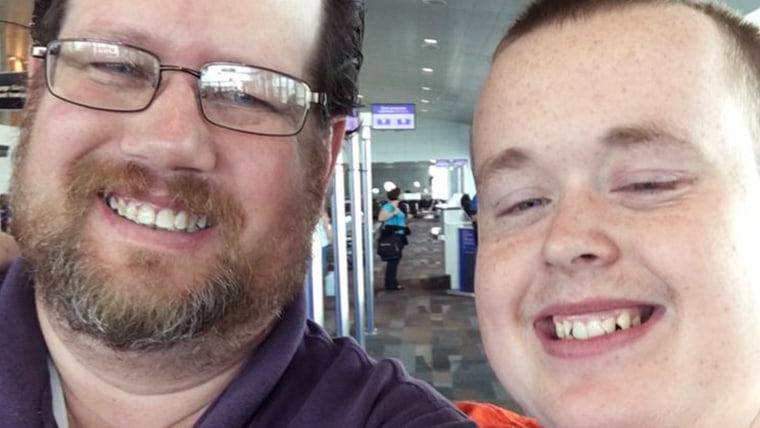 She felt compelled to contact Southwest, who shared her feedback via a community post linked on their Facebook page. "We love hearing about our customers' positive experiences on Southwest and were glad to learn about Alex's special trip to see his uncle," Melissa Ford, a rep for Southwest, told TODAY in an email. "We're proud of our employees and the incredible job they do taking care of families and accommodating those with special needs."
And Alex's world is looking bigger than ever. "As a parent, you want certain things for your kid, but mostly you want your kid to change the world," Sarah told TODAY. "Alex has this great attitude and a special heart … I'm just so excited for him, and for others to get to see more of that."