Check that brand name on the package of hot dogs in your fridge before you celebrate National Hot Dog Day on Wednesday.
The maker of Sabrett frankfurters is recalling more than 7 million pounds of beef and pork hot dogs, plus other sausage products, because they may be contaminated with small pieces of bone and cartilage, the U.S. Department of Agriculture's Food Safety and Inspection Service has announced.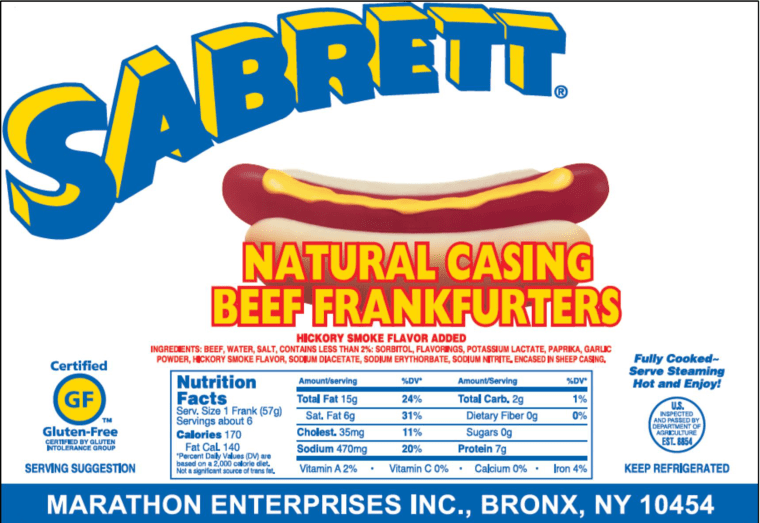 The agency has received one report of a minor oral injury from someone who ate the hot dogs.
"An equipment installation issue" was to blame and was quickly addressed after the problem was discovered, the company said on its website, adding the recalled products were no longer in stores.
What to look for:
The hot dogs in question:
• were produced between March 17, 2017 and July 4, 2017, and were shipped nationwide.
• display the establishment number "EST. 8854" inside the USDA mark of inspection.
• have a sell-by date between June 19, 2017 to October 6, 2017.
The full list of products includes more than a dozen items.
If you've bought any of the recalled hot dogs, don't eat them. Throw them away or return them to the store. Contact the company by phone (1-800-SABRETT) or online for a full refund. Sabrett is owned by New York-based Marathon Enterprises.