Alexus Lasiter is only 7, but she already has two big loves in life: horses and getting mail. Now, the little girl battling big health problems is in for a huge surprise, thanks to kind strangers moved by a mother's simple request.
Alexus, whose family calls her Lex, is on her way to Florida right now where she thinks she'll just get to ride a horse, but where she is actually getting one of her own.
It all began last month as Lex's mom tried to cheer her up with her two favorite things.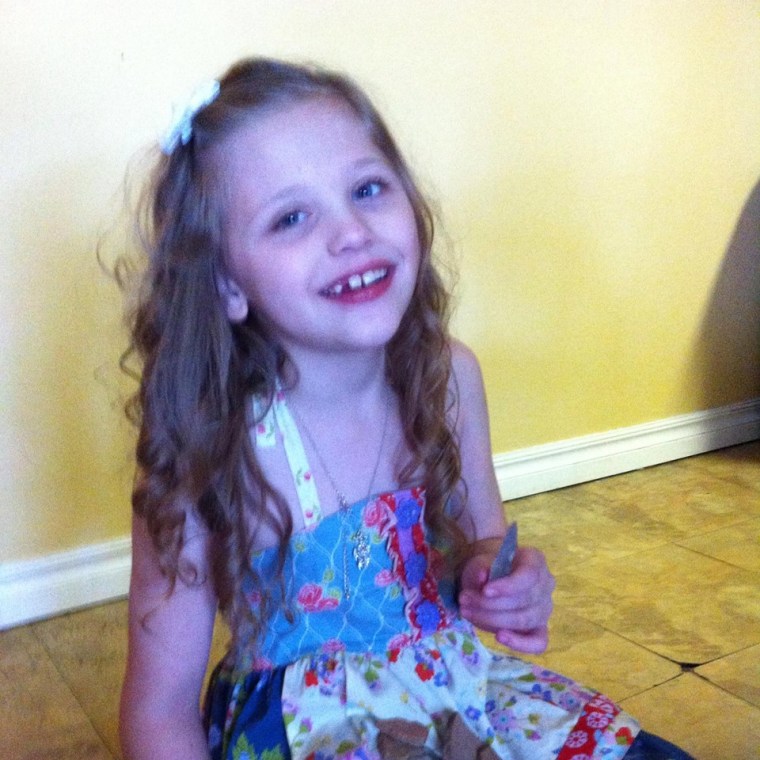 Lex was born with cerebral palsy. She also suffers from a seizure disorder, heart trouble and kidney problems, her mom Wathena Sievert said. 
Between all the specialists treating her, Lex goes to the doctor's office at least once a month, but the past few weeks were especially rough on the little girl after three emergency room visits for bladder problems.

"She has been really sad," Sievert, who is 36 and lives in Grove, Oklahoma, told TODAY Parents. 
"So I was thinking that if I could get somebody to mail her a picture – because she loves horses – that would make her happy."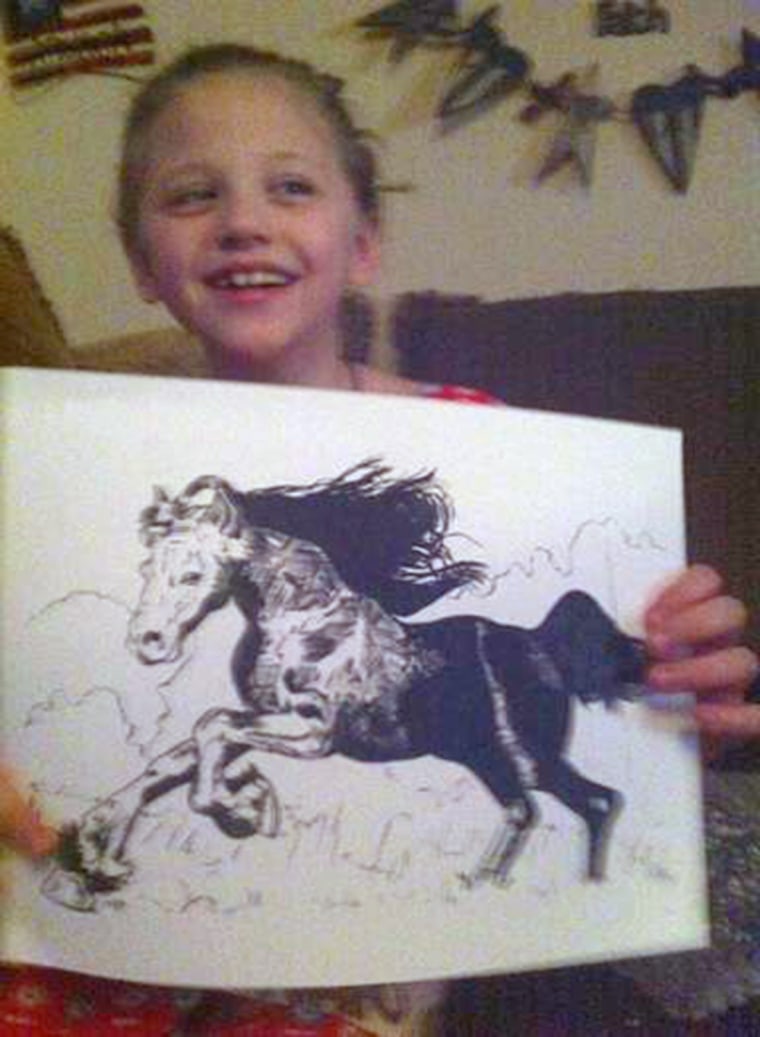 Lex's affection for the animals began when she was 3 and attended horse therapy. With adults by her side, the girl would go for a gentle ride and the motion of the trot made her flex muscles that she normally wouldn't use, strengthening the trunk of her body and her legs, Sievert said.
"She absolutely loved it," her mom recalled. "But they lost funding for it so then she wasn't able to go anymore."
"I love riding them, petting them," Lex told TODAY Parents.
Lex also adores getting mail. The family noticed that it was the highlight of her day after Sievert ordered items from eBay and the girl would get excited when they arrived.
"It makes her feel special to get something personally delivered to you from somebody else," Sievert said.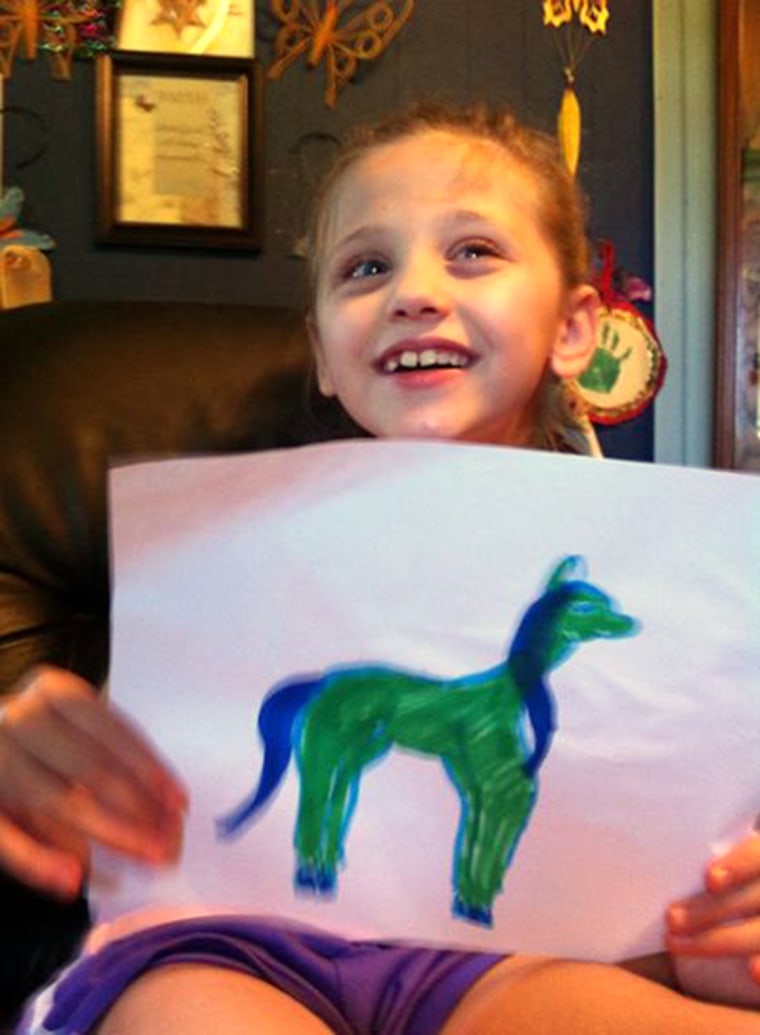 Sievert's husband Bill runs a Native American artifacts group on Facebook, and the mom noticed that one of its members was an art student. Out of the blue, she sent him a message asking whether she could pay him to draw a horse for Lex and mail it to her to cheer her up. Sitting at his computer in Lakeland, Florida, Travis Barker declined the money, but said he would gladly do the drawing.
"Actually, I've never drawn a horse. Horses are very hard for me," Barker, 28, said with a laugh, noting that he mainly does 3-D art and animation.
"At college, anything I create has been critiqued like crazy by the instructors; they point out any mistakes so it could be nice to do something for someone who actually appreciates the art for what it is."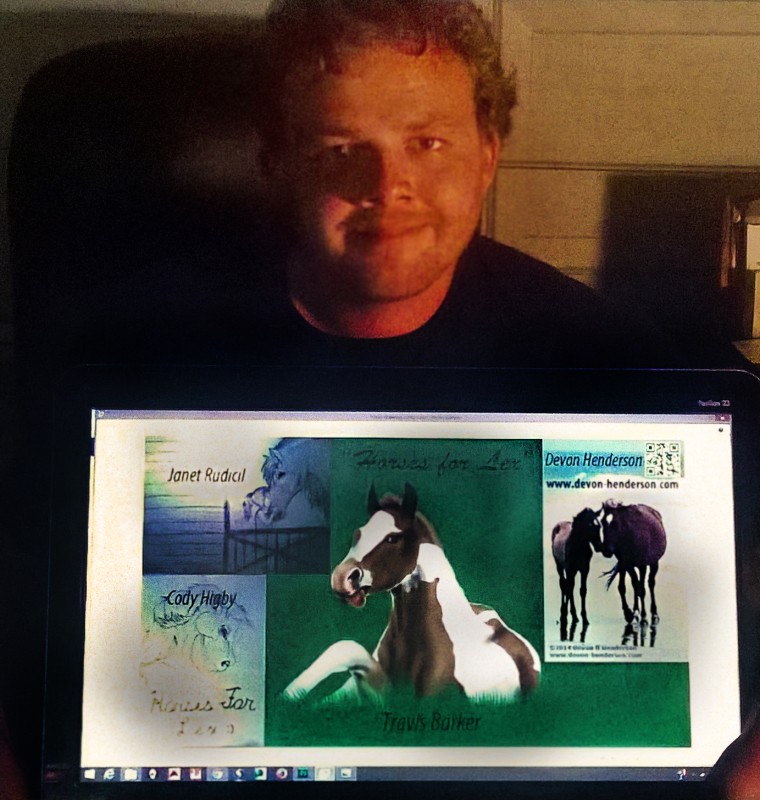 Barker invited his artist friends to take part, and about 30 said they wanted to contribute a drawing. The big response prompted Barker to start a Facebook page devoted to the project, and so Horses for Lex was created on July 22.
The reaction was overwhelming, with hundreds of likes within days. More than 200 letters with paintings, sketches, drawings have arrived for Lex from across the U.S. and as far away as England, Ukraine and Australia, Sievert said.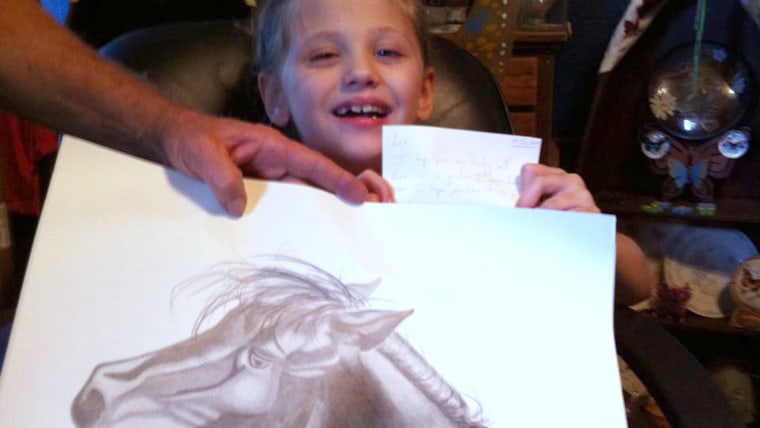 Meanwhile, Barker was stunned to receive a message from Becky Anne Ross, a Florida woman who said she wanted to give Lex the ultimate gift: a horse named Snickerdoodle that has been around children who have cerebral palsy.
"It's honestly unbelievable. I had no clue that it would have gotten this big," Barker said.
He messaged the family to see if they'd be able to take care of a horse and it turned out they're good friends with a local horse rescue organization that can board Snickerdoodle until a more permanent home can be found. Hoofprints of the Heart, a rescue group in Arizona, has volunteered to transport the horse back to Oklahoma, said Barker, who has also set up a fundraising page to help the family with other expenses.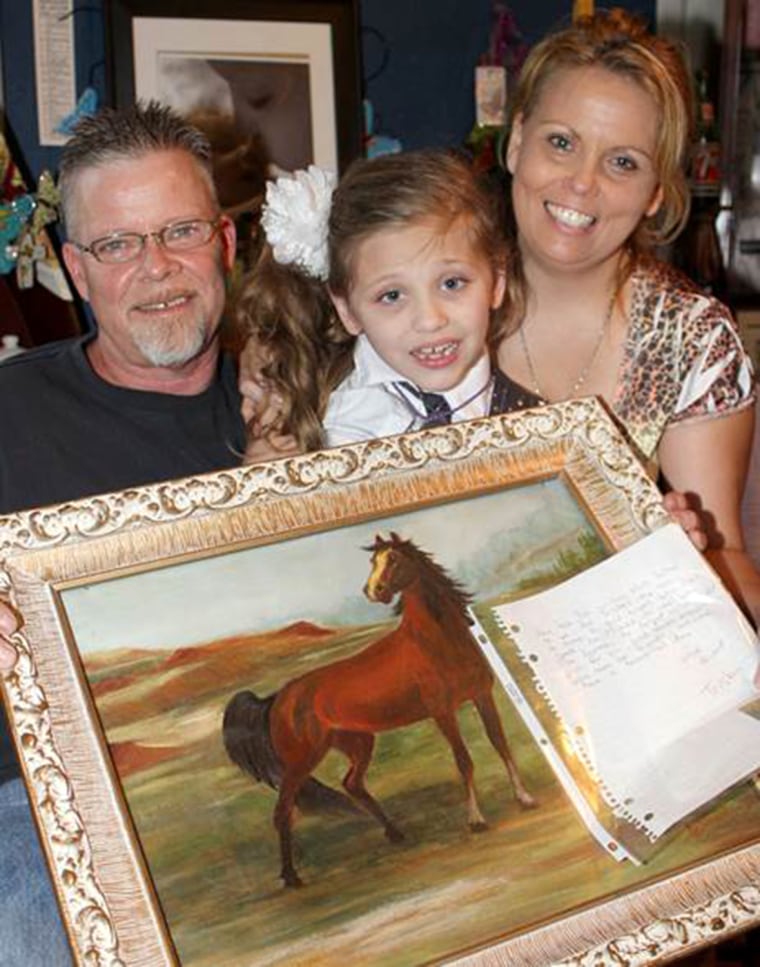 So the Sieverts are driving to Riverview, Florida, this week to meet Barker, Ross and, of course, Snickerdoodle. They're scheduled to arrive Tuesday evening. Lex thinks she'll just get to ride the horse when she sees it for the first time on Thursday, but that's when she'll find out it's hers to keep, Sievert said.

"I'm still in shock over it," she added. "It is amazing."
As Sievert credited Barker for the huge response, the artist was eager to present his own horse drawing to Lex in person. It's been such a whirlwind that Barker hasn't had time to mail his creation to the little girl.