Sean Swarner has climbed Mount Kilimanjaro a dozen times, but his toughest trek uphill wasn't against any mountain. It was his fight against cancer, which he beat twice.
He was 13 the first time he battled the disease and 16 during the second round.
"I remember sitting on the bottom of the shower floor when my friends were out having fun with their lives. I was losing my hair, 60 pounds overweight, crying by eyeballs out," he recalled. "It was something that no one should ever have to go through."
He remembers being given just two week to live.
RELATED: Pregnant and paralyzed: Mom 'counts blessings' after battle with Guillain-Barré
"What kept me going is a quote I came up with and it's,'The human body can live roughly 30 days without food. The human condition can sustain itself for roughly three days without water, but no human alive can live for more than 30 seconds without hope.' So hope kept me going," he said.
After defying the odds, Swarner began another uphill battle — climbing mountains.
He became the first cancer survivor to reach the summit of Mount Everest, despite having only one working lung because of cancer.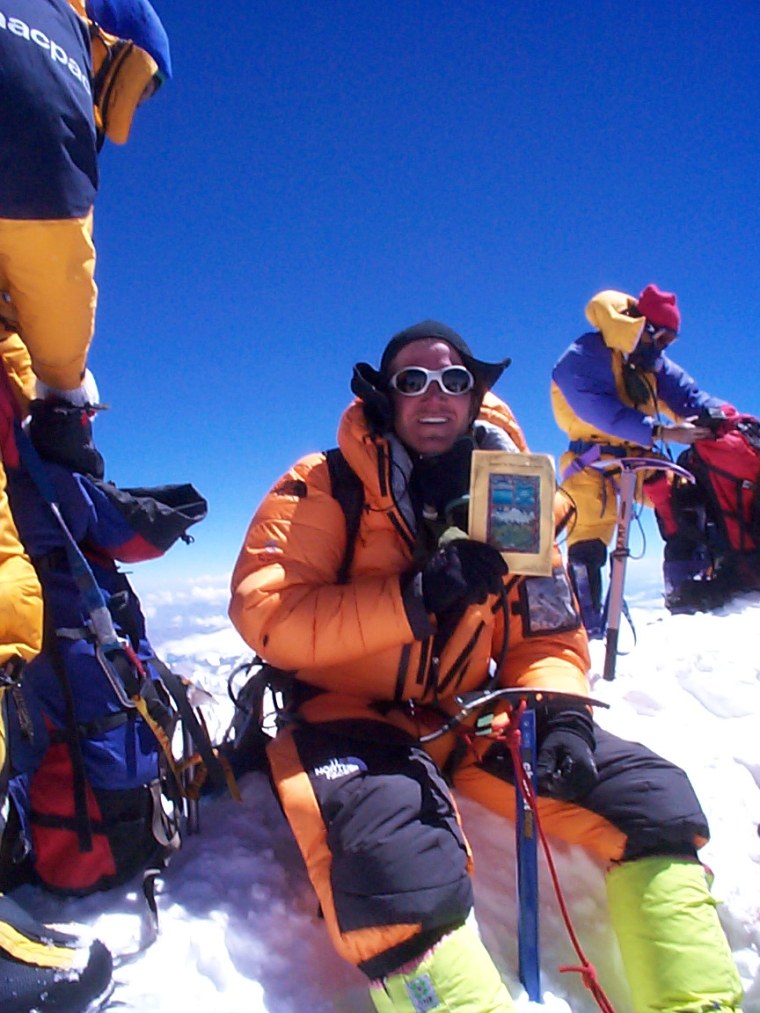 Swarner, 41, has climbed the highest mountain on every continent. He now brings others with him on his conquests, spreading hope and inspiration through his foundation, the Cancer Climber Association.
"We reach out to other people touched by cancer, show them the possibility of the human body and spirit," Swarner said.
RELATED: Hotel chain offers "keys of hopes" to cancer patients
Every year, the foundation grants a cancer survivor the chance to climb Mount Kilimanjaro, with Swarner along to help every step of the way.
"Taking people up Kilimanjaro, I see a transformation. They make this trek, they get to the top, and they come back down, and I can see that they're stronger, and more confident," he said. "It gives them the tools to say, 'Hey, if I can conquer that mountain, I can do anything.'"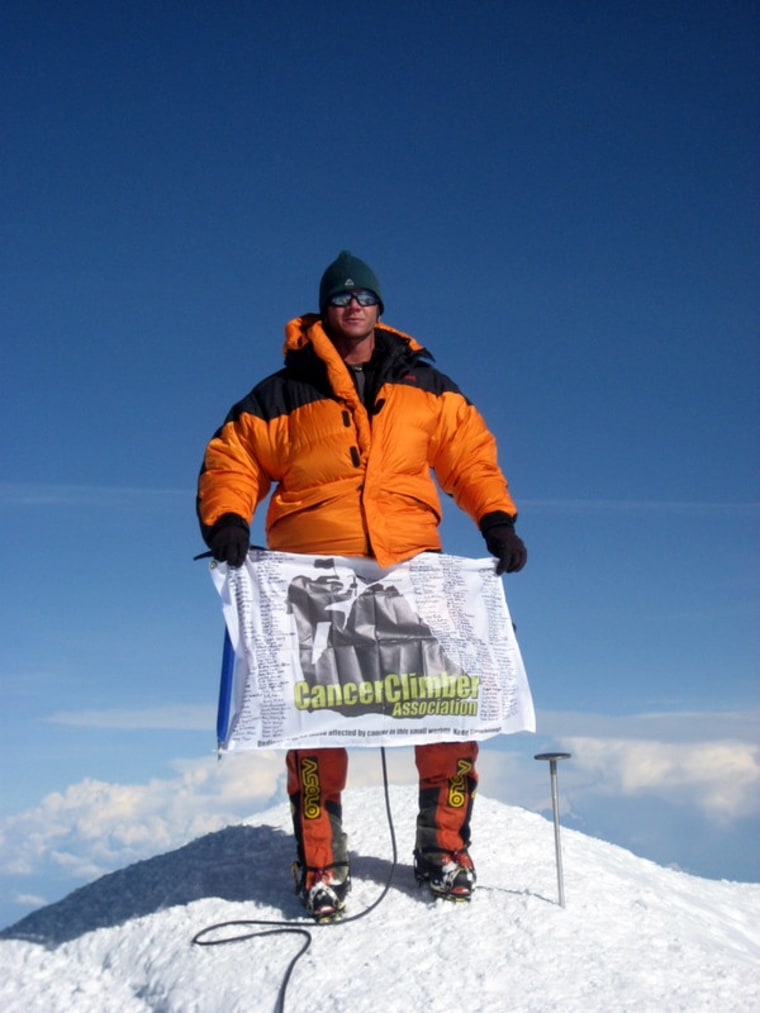 That was the case for 39-year-old Peter Campbell, who hit rock bottom before his first treatment for a second bout with cancer.
"I didn't know if I wanted to go through it. I thought about running out the door," he said. "At that very moment, I got a text message and it said, 'I hear you're going through a rough time.'"
The message was from Swarner.
"I remember him saying one day, 'Hey, you make it through this and I'll take you up to climb Mount Kilimanjaro with me,'" Campbell said. "He actually taught me to look at my cancer as a mountain, my mountain being remission."
RELATED: Hope to It: Helping homeless women start over
Swarner kept his promise and in July, he and Campbell made the 19,000-foot trek up Mount Kilimanjaro.
"We got to make a phone call from the top. My wife kept my kids up so at one o'clock in the morning I called home and told her, 'I'm standing on top of the world.' It's something I'll never forget," said an emotional Campbell.
"It made up for the two years I laid in a hospital bed, the surgeries, the chemo, puking, not knowing. But it was worth it."
Follow TODAY.com writer Eun Kyung Kim on Twitter.