No one could miss T.J. Oshie's icy resolve as the hockey star took on Russia's goalie at the Sochi Olympics, helping Team USA win the game in a dramatic shootout.
But his calm and cool demeanor belied concerns about the baby his fiancée, Lauren Cosgrove, was soon to deliver. The little girl growing in Cosgrove's womb had a serious birth defect that would need to be corrected surgically as soon as she was born.
"It's called gastroschisis," Oshie told TODAY, a condition in which an infant is born with the intestines on the outside of the body.
Doctors often discover gastroschisis during routine ultrasounds, said Dr. Daniel DeUgarte, associate professor of pediatric surgery at Mattel Children's Hospital at the University of California, Los Angeles.
"In the old days, this was often times fatal," DeUgarte said. "Nowadays, there is a 90 percent survival."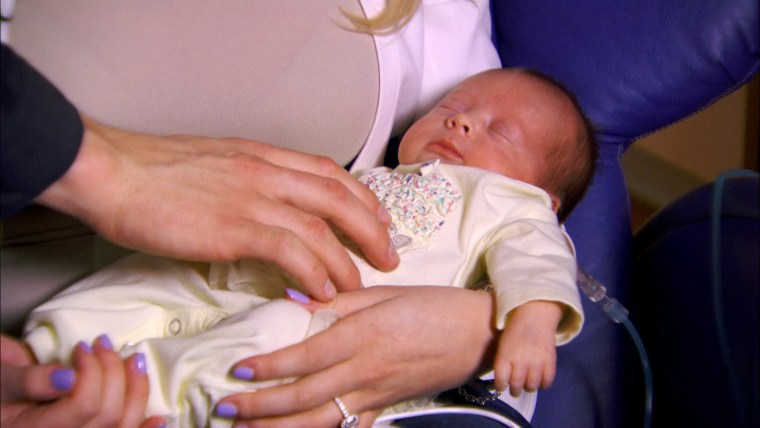 No one knows why some babies are born with a part of their intestine poking out through a defect in the abdominal wall. But over the years surgeons have gotten better and better at repairing it.
The fix is usually straightforward: Doctors put the bowel back inside the body and then close up the defect.
"The good news is that with timely surgery, the intestine can be protected and saved in most cases," said Dr. George Mazariegos, chief of pediatric transplantation at the Children's Hospital of Pittsburgh of the University of Pittsburgh Medical Center.
Still, there are children for whom the surgery isn't a complete success and who end up losing so much intestine that they cannot eat food. These children will need to be fed through a feeding tube or IV and may require additional surgery.
Those best and worst scenarios have to be explained to parents before the surgery, DeUgarte said. "Most fall into the best case, but parents need to be prepared if they don't have a perfect outcome," he said.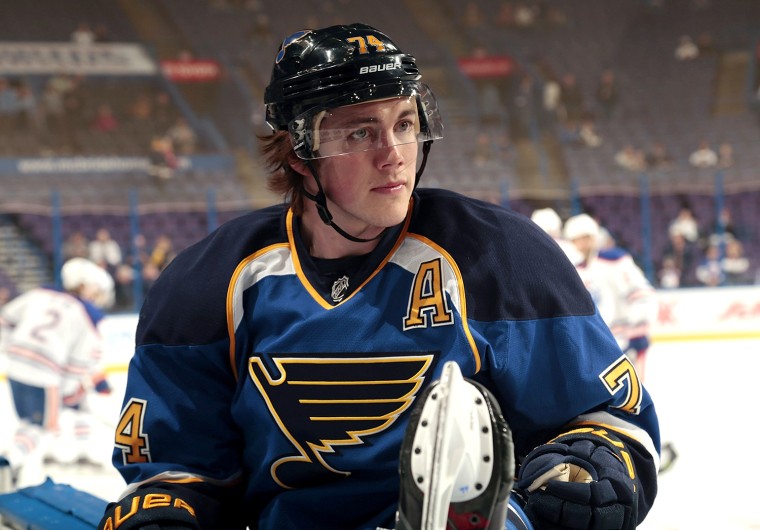 Adding to parental stress are the weeks babies spend in the hospital recovering from the surgery.
For Oshie and Cosgrove, it was tough to wait several days before they could even hold their little girl, Lyla Grace, who was born March 17. 
"It was the most wonderful feeling being able to hold her for the first time," Cosgrove said. "I can't even really describe how it felt. It was great."
Lyla is now eating normally, and the new parents will be able to take her home early next week — sooner than expected.
"She's adorable," Oshie told TODAY. "You catch yourself just holding her for two hours and looking at her the whole time."