Mackenna Newman, 17, perfectly captured her parents' love in a photo of her dad setting up a desk, outside her mom's room, to keep her company through her radiation treatments.
The family, located in Temecula, California, has inspired people all over the country. The photo, which she tweeted, has been liked by over 10,000 people and retweeted thousands of times as well.
Newman's mom, Marci Newman, 49, was diagnosed with thyroid cancer in October 2015.
Due to the nature of the treatments for this form of cancer, her mom has to spend considerable time in complete isolation. The isolation is meant to keep those around her from being exposed to her radiation treatments.
But Mackenna's dad, John Newman, 45, doesn't let that stop him from spending quality time with his wife.
"At first he was sitting outside in the back yard in a chair and talking to her through the window," Newman told TODAY.
RELATED: Couple weds midflight so mom with stage 4 cancer can attend
Lately, though, he's moved inside.
Newman posted the sweet photo of John setting up his desk outside his wife's room while he worked — just to be near her.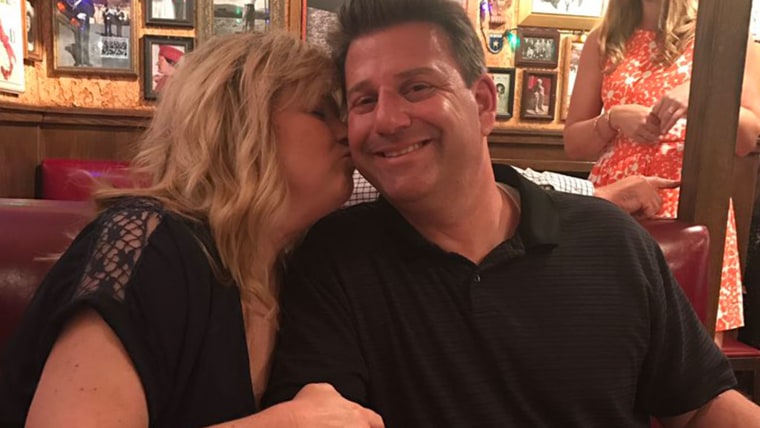 "I don't think she (Marci) knew the impact it would have made on everyone," said Mackenna. "I think she realized how lucky she was to have a love like my dad."
RELATED: Striking, emotional photos capture couple's cancer journey
While Marci hopes to return to work as a sixth grade science and math teacher in May, we're all thankful for the love that she and her husband shared with the world during this tough time.
"I've really learned the value of love," Mackenna said.
It's safe to say that we have, too.