Justin Sears, 18, fell in love with wrestling in middle school. But when he started competing in high school, he struggled to breathe and dealt with a persistent cough. At 5 feet 8 inches tall and 182 pounds, he was a healthy teenage boy — most of the time. Since his freshman year, he had pneumonia eight times, and kept missing wrestling matches.
His cough wasn't getting better, and he realized something might seriously be wrong.
Last fall, Sears developed pneumonia yet again and in December he was admitted to Cleveland Clinic Akron General, where doctors discovered a mass in his right lung. After a CT scan doctors believed he had a ball of dried up mucous preventing him from fully inhaling and exhaling.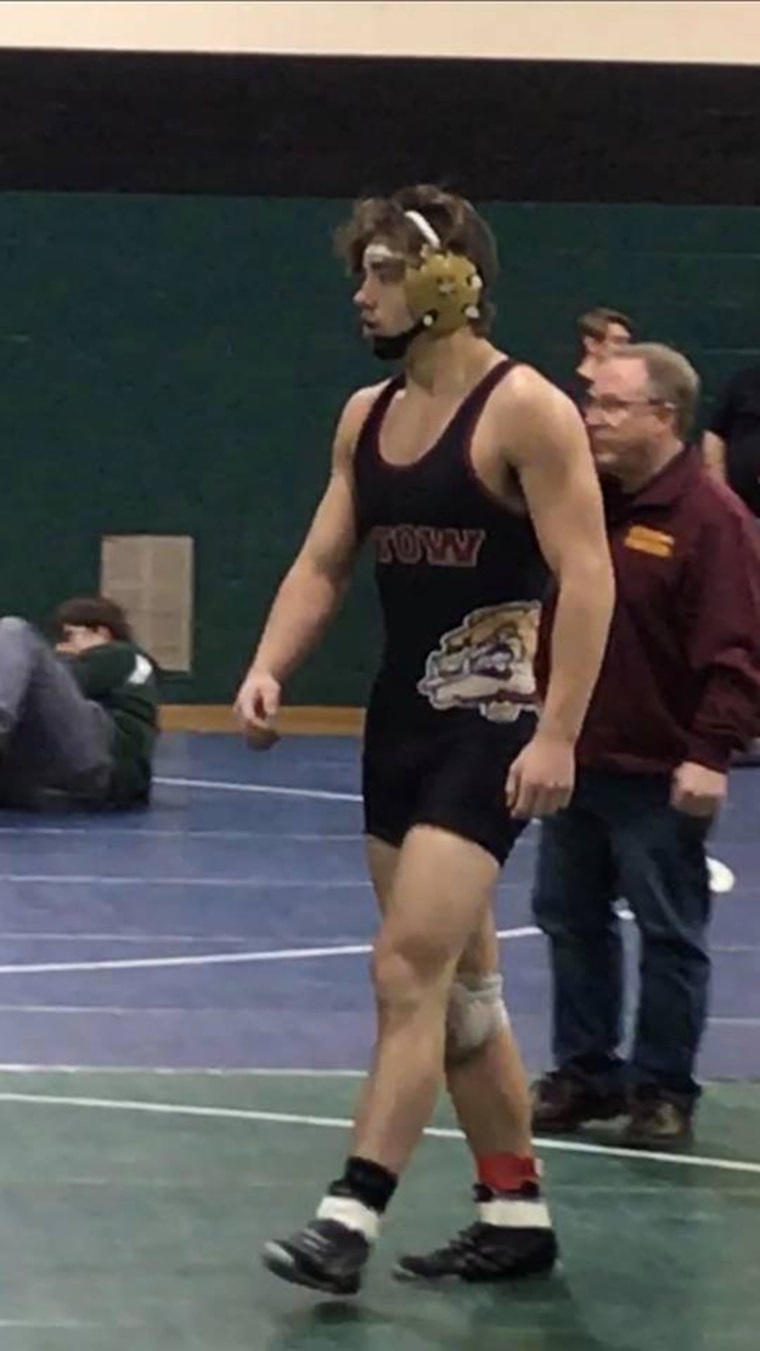 But a bronchoscopy, a procedure where doctors use a scope to examine the lungs, showed he had a carcinoid, a slow-growing tumor that often develops in the digestive tract or lungs. He likely had it the entire time he struggled with the cough.
Sears learned he had a rare lung cancer — and was devastated. But he wasn't worried about beating cancer, since his doctors seem confident about his prognosis. Rather, he worried he'd miss the wrestling season.
"I didn't think I would be able to wrestle. I was pretty bummed out," Sears told TODAY. "Going to States has been my dream since seventh grade."
Doctors acted quickly and during subsequent bronchoscopies they were able to remove half of the tumor, but planned a later surgery to remove the rest. It's possible they'll have to remove part or all of Sears' lung.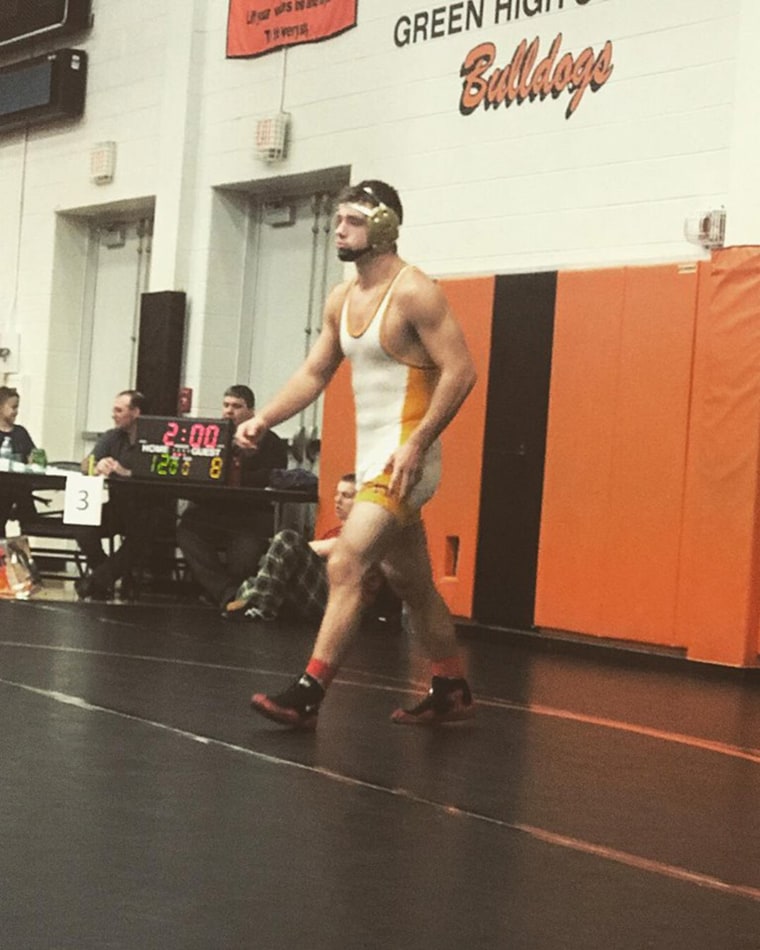 Randy Jenkins, his wrestling coach at Stow-Monroe High School, said he was stunned when he heard of Sears' diagnosis.
"He doesn't smoke. He is very athletic," Jenkins said. "It took a blow out of everyone."
Yet his coach has been impressed by his positive attitude and determination.
"He is an inspiration," Jenkins said. "He turned it around and said, 'Hey this isn't going to beat me.'"
A few weeks after leaving the hospital, Sears returned to practice. While he lost his first match, he feels great about his chances at wrestling at the state level.
"I am pretty confident this year. I am in shape," he said. "I haven't been able to breath this good (before)."
Since his diagnosis, he's been inspiring his teammates, peers and the entire community.
"He is a good kid and he is lovable," his coach said. "This kid is training hard and he's only got one lung working."
Classmates have hosted fundraisers to help Sears, who lives with his 21-year-old sister, Katelyn Ricketson (he sometimes sees his parents but does not live with them). They held a bake sale and are currently selling T-shirts that say "Sears Strong" and his nickname "JJ Savage" on them.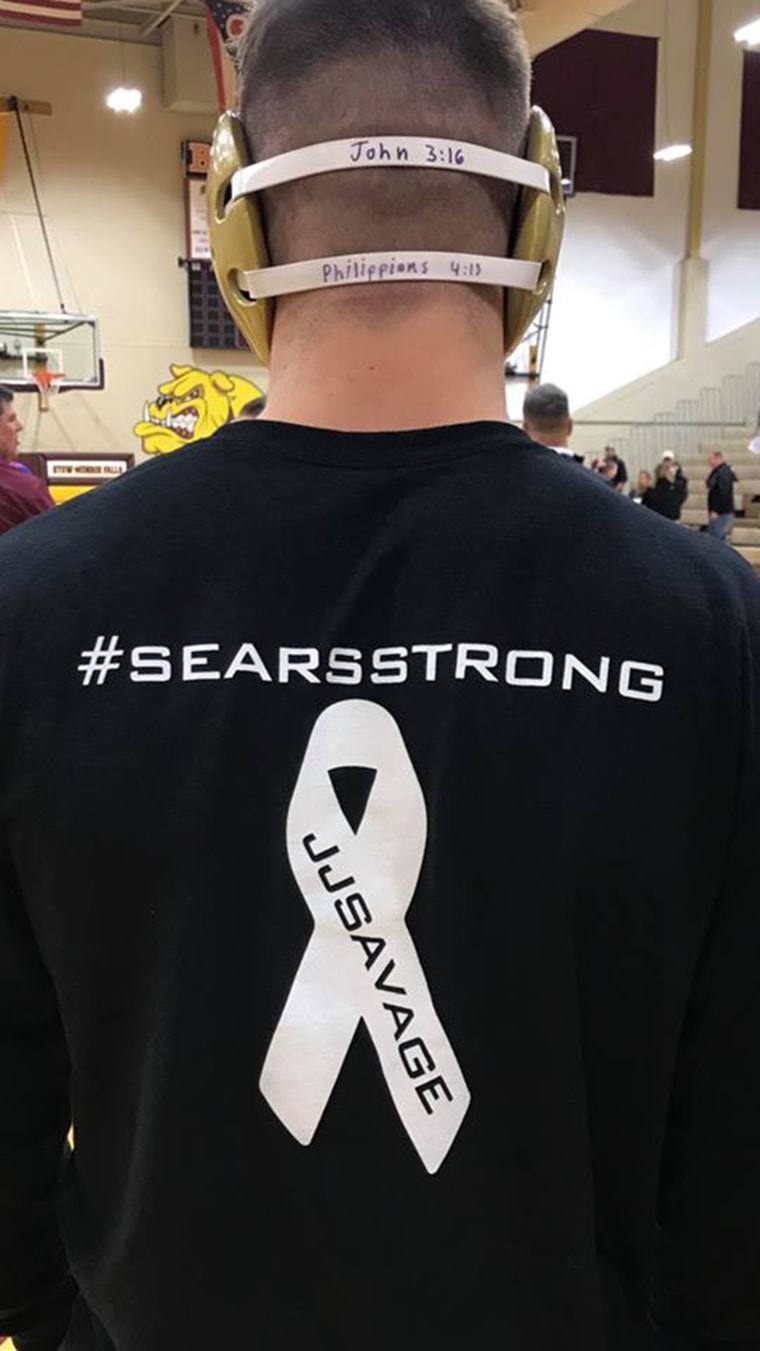 "I never expected that. I appreciate it a lot and it definitely helps," Sears said. "I don't want people to feel sorry for me, but it is amazing how many people bought shirts."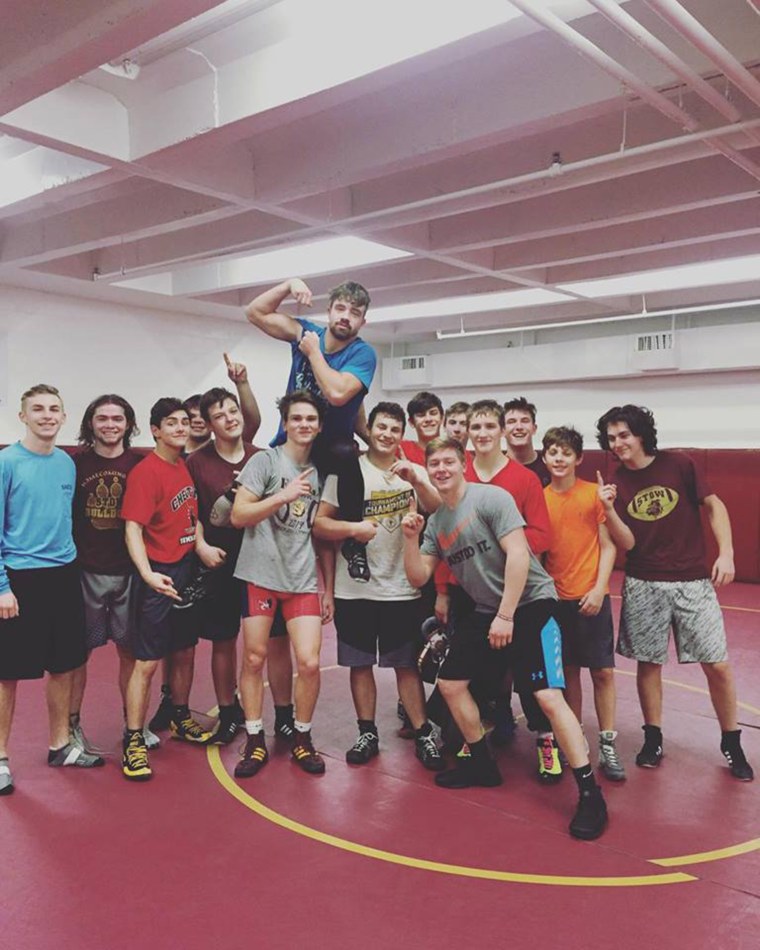 It will take about five months after surgery for his lung to fully recover. After, he plans on enlisting in the Marines; he hopes to someday be a SWAT officer. But for now, Sears hopes to inspire others.
"Stay strong. Push forward no matter what you are going through," he said. "It will get better. I am sure."