A rare terminal illness means that Jordan Planitz, 6, will not live long enough to see his high school graduation, so a group of local students decided he should walk across the stage and get his diploma now.
As the crowd stood and roared on Sunday, Planitz received an honorary diploma from Tri-City High School in Buffalo, Illinois, as part of the school's graduation ceremony. Planitz was born with MPPH syndrome (megalencephaly, polymicrogyria, polydactyly and hydrocephalus), which causes cognitive issues, an abnormally large brain and a shortened life span due to neurological problems. It was the idea of the senior class at Tri-City, who had gotten to know Jordan earlier in the school year, to honor him with a diploma.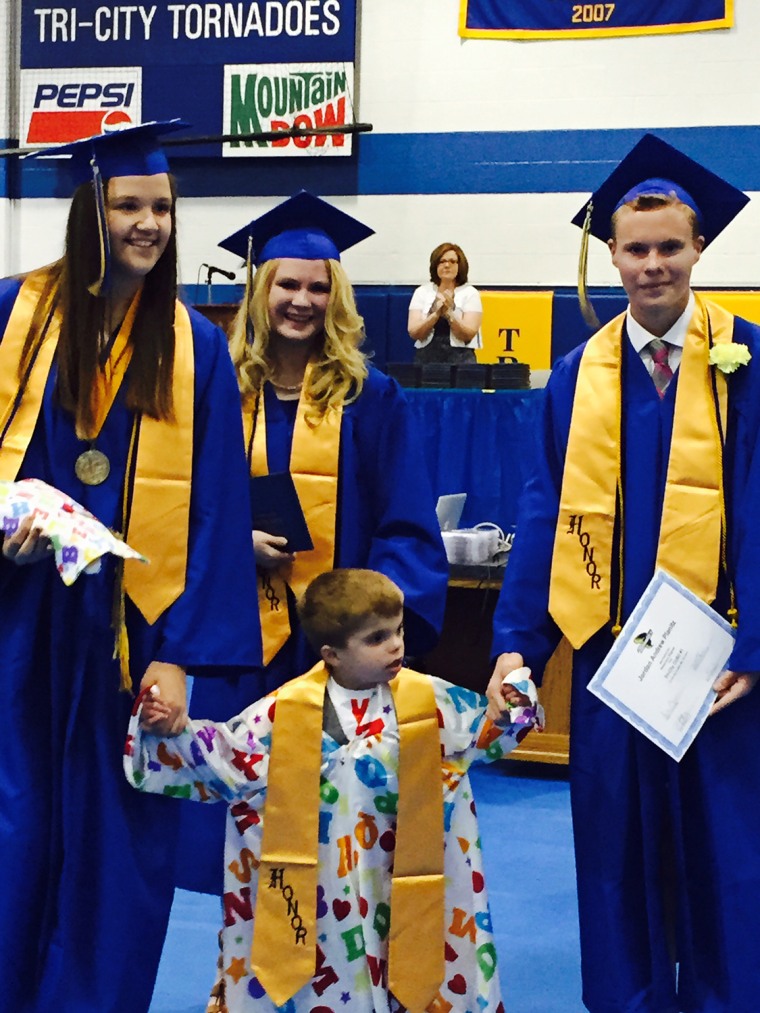 "I was in shock,'' Jordan's mother, Deanna Planitz, told TODAY.com. "I couldn't believe that these kids would even think about that. You just don't get a lot of teenagers that think that way. It gave me goose bumps. When they came down to get him and take him up onstage, I couldn't stop crying. I have never been so emotional."
Class valedictorian Beth Daniels, class president Mackenzie Lyons and her twin brother, Mason Lyons, went to Tri-City principal Dustin Day with the idea of including Jordan in the graduation of the 40-member senior class at the small high school. It was an emotional moment in the last Tri-City graduation for Day, who has since taken a superintendent job in Jordan's hometown school district in nearby Waverly, Illinois.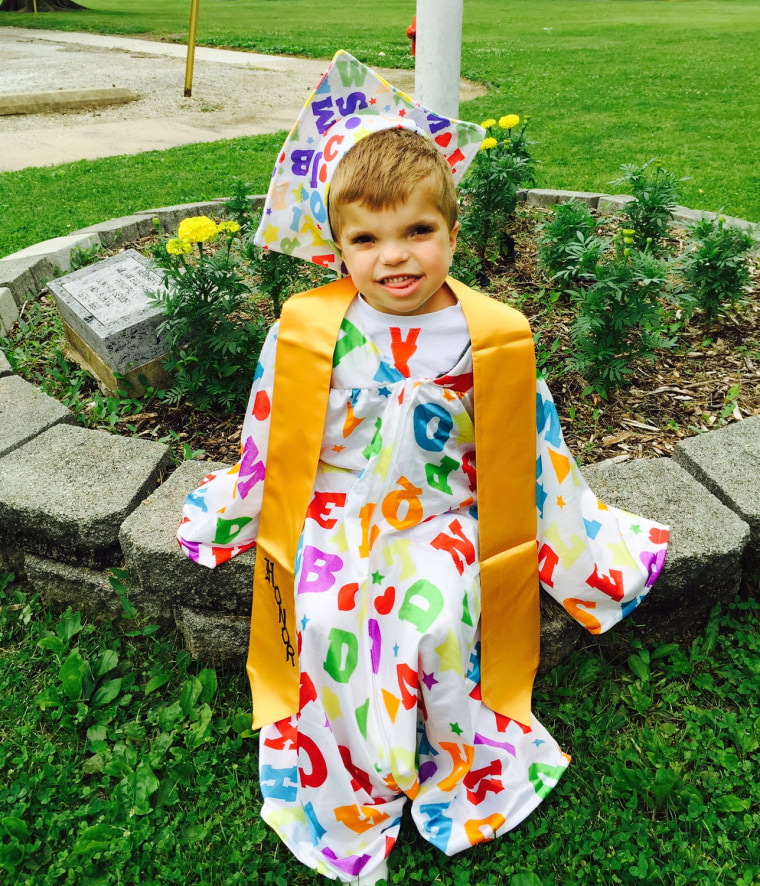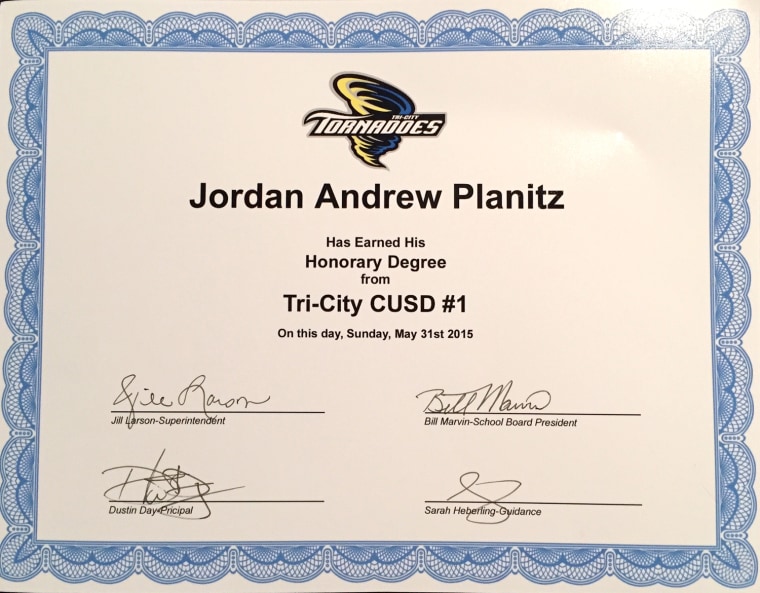 "I've been in education 20 years, and it clearly was one of my proudest and best moments,'' Day told TODAY.com. "I've spoken in front of thousands of people before, but when I did my graduation speech, I had to stop three times (because of the emotion). When you have kids like that who want to share their special day, you don't see that a lot."
The senior class first got to know Jordan this past fall as part of a program Day started three years ago called "Principal for a Day,'' in which kids suffering from illness get to come in and be treated like the principal of the school. Dylan had been named the Children's Miracle Network's Champion Child for Illinois in 2013, and the organization recommended Jordan as a candidate for "Principal for a Day."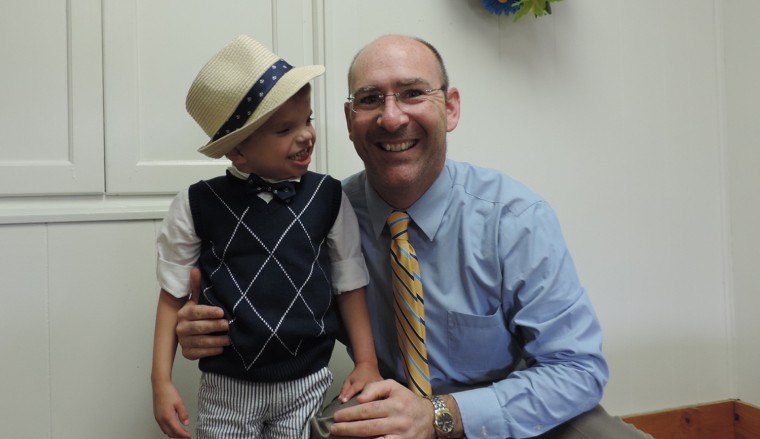 "My kids learned more in a day from him than he could've learned from all of them,'' Day said. "They grew so close to him that they wanted to reschedule their senior trip because his birthday party was that weekend. That's how much he means to them. He's just a special kid."
Jordan walked up to the stage holding the hands of the Lyons twins to receive his diploma while wearing a special graduation gown that Deanna bought online for him.
"Jordan is not real verbal, and because of all his seizures, he has a lot of brain damage, but he was smiling from ear to ear,'' Deanna said. "He likes attention, so when he goes out on the stage, he expects people to clap, and they were doing so that day, so he was thinking, 'This is the way it's supposed to be.'''
It marked a bittersweet moment for his family, which includes 9-year-old twins Joshua and Jeremy and Deanna's husband, Andrew. They were touched by the gesture, yet the family knows they will never get to see Jordan walk across the stage as an actual graduating senior years from now.
"I think I've come to terms with it, and now I enjoy watching him get to make the memories,'' Deanna said. "I won't get to see him drive a car or go to prom or go off to college. I have to watch my child die, and that is the hardest thing a mother will have to do, but I also think there's a reason for everything.
"I look at that gymnasium full of people and all of the hearts that he touched, and if God had made him a normal, healthy boy, he wouldn't have touched all those people. If there's one person that he made a difference in their life, then he's done more on this earth than most of us will do in our lifetime."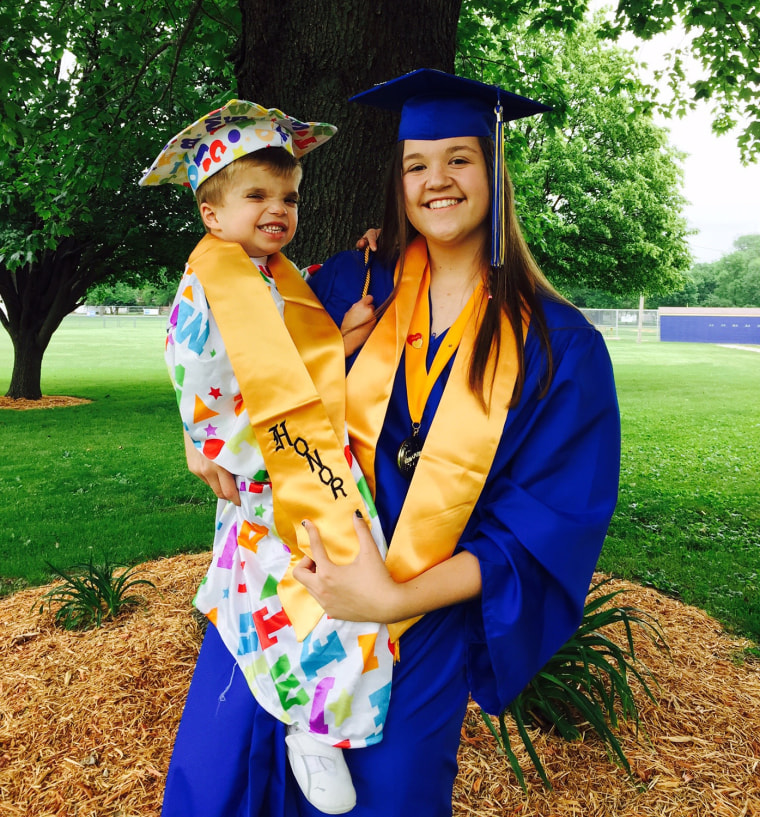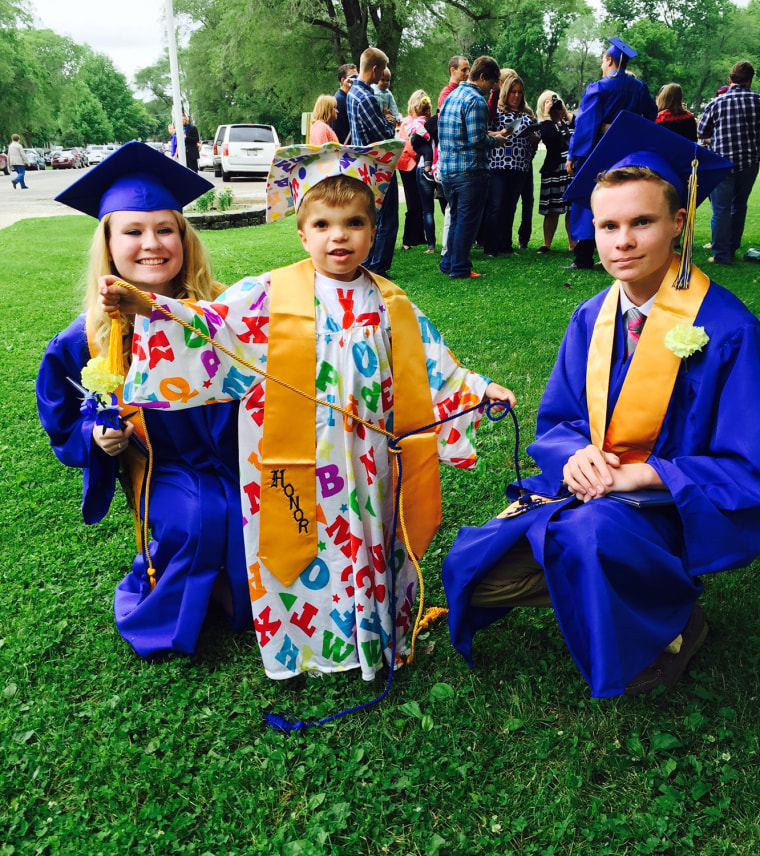 Jordan's diploma is now framed and hanging on the wall in the family's home, just like any other proud graduate. He also is in better spirits after suffering about 15 seizures a day at the start of this year, as he is now down to one a week thanks to a combination of five medications. The family remains grateful to a thoughtful senior class that allowed him to share their special day.
"I look back to when I was that age,'' Deanna said. "I hate to say it, but at 18, it was all about me. I had to have the car, the spending money, the nice clothes and I would have never thought about doing what they did or putting a sick child ahead of myself. To see not just one of those kids, but all 40 of them, do something like that, it was just amazing."