Kat Kinsman's anxiety began in kindergarten with upset stomachs and a nervous habit of picking at her thumb until it bled.
By 14, depression set in after being bullied, and her symptoms became so severe, she stopped going to school. Her parents finally took her to a psychiatrist.
But just as importantly, they gave her a language to talk about her mental illness.
"They made up the word, 'gricky' — from gray and icky - for the way I was feeling," said Kinsman, 43 and a food writer from New York City. "It made me feel understood."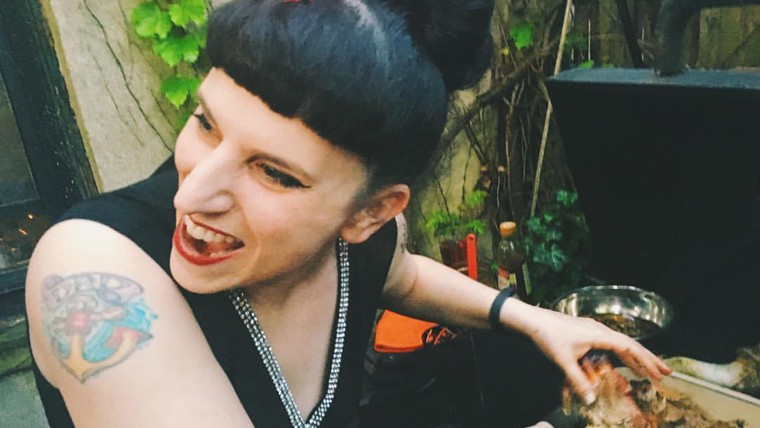 Kinsman, like other women, hid her mental illness for decades out of shame. But in a new book, "Hi, Anxiety," due out in November, she tells her story, hoping to give a voice to others.
"It's incredibly isolating," she told TODAY. "You feel that you're the only person out there — you feel like a freak … like you're broken."
RELATED: This is what a panic attack looks like: Woman's Facebook photo goes viral
It's National Mental Health Awareness month and Women's Health tackled the issue head-on in its May issue, featuring dozens of women, including Kinsman, who revealed what it looks like to have a mental illness. An estimated 18 percent of Americans have been diagnosed with an anxiety disorder, two-thirds of them women, according to the National Institute of Mental Health. The average age of onset is 11.
Depression and anxiety, while different, often go hand in hand, according to Jeff Szymanski, a a clinical psychologist who specializes in the treatment of anxiety disorders and is executive director of the International OCD Foundation.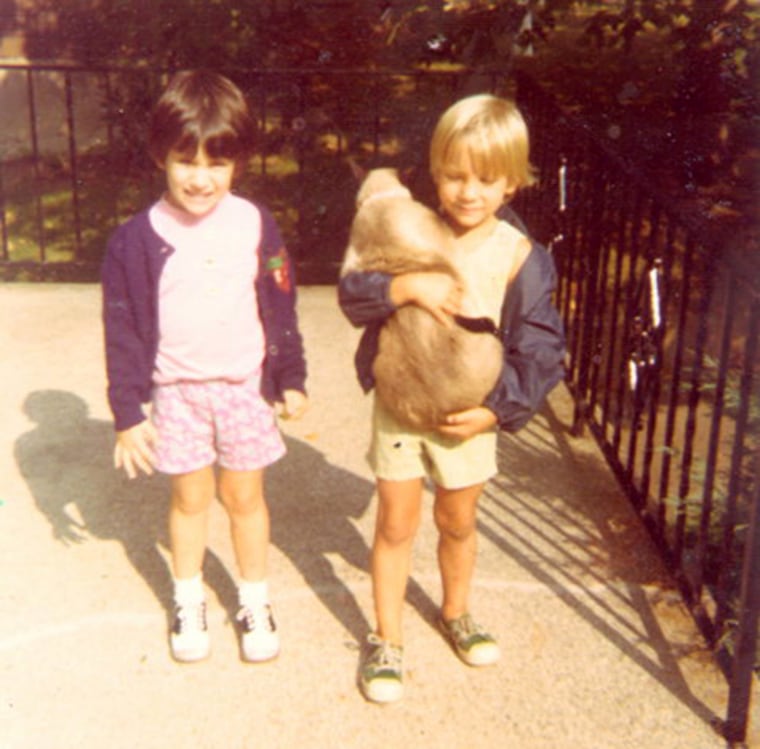 Depression is characterized by thoughts of loss, with changes in appetite and the inability to enjoy things once pleasurable. Anxiety involves thoughts of "danger or uncertainty," he said, accompanied by physiological agitation, headaches and muscle tension.
RELATED: What to say (and not say) to someone who is depressed
"Anxiety is more likely to be described as an emotional state … as opposed to a more cognitive experience like worrying," he told TODAY. "Fear would be the 'red alert.' And a panic attack is the most heightened experience, where you feel like you are losing your mind or dying. It is the 'catastrophic level' alert.
For Kinsman, it was a "relief" to eventually be diagnosed with depression, anxiety and panic attacks, because her mental illness could be explained.
"It's one of the last taboos," she said. "We call women 'crazy' or 'loopy.' There is no good language to talk about mental illness."
"Women feel they have to take care of everyone and don't want to be seen as vulnerable," Kinsman said. "But it's really exhausting."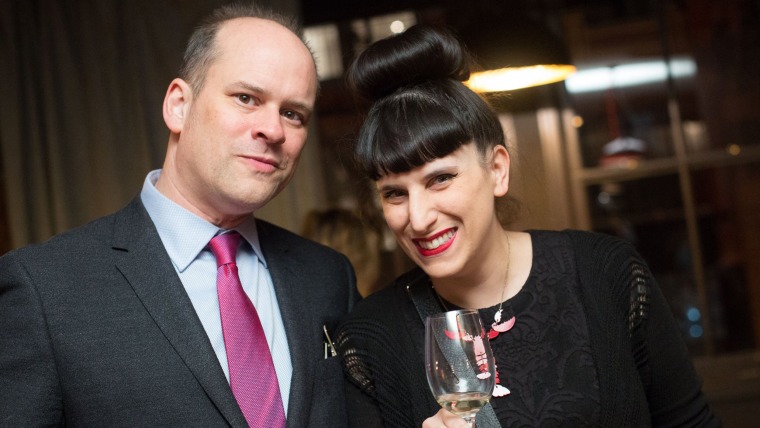 For years she worried about hurting friends' feelings when she was too anxious to answer an email or show up at a party. Even making phone calls or getting a hair cut caused anxiety.
A trip to the airport can still trigger a panic attack. "I can't sleep the night before and when I am ready to go, I start sweating an my hands are shaking," she said. "I have palpitations so hard, I can't breathe."
Sometimes Kinsman says, "I just wake up in the middle of the night with my heart pounding."
Through behavioral therapy, and, for a time, medication, she says she learned to cope. "I hear my therapist's voice in my head: 'Three deep breaths."
Kinsman also reminds herself, "No one ever died of a panic attack."
Since opening up about her anxiety, she says friends have begun to understand. Strangers, too, confessed they, too, suffered from anxiety after she wrote about her journey on her blog, "Chefs With Issues."
"Coming out as mentally ill helped so tremendously," said Kinsman.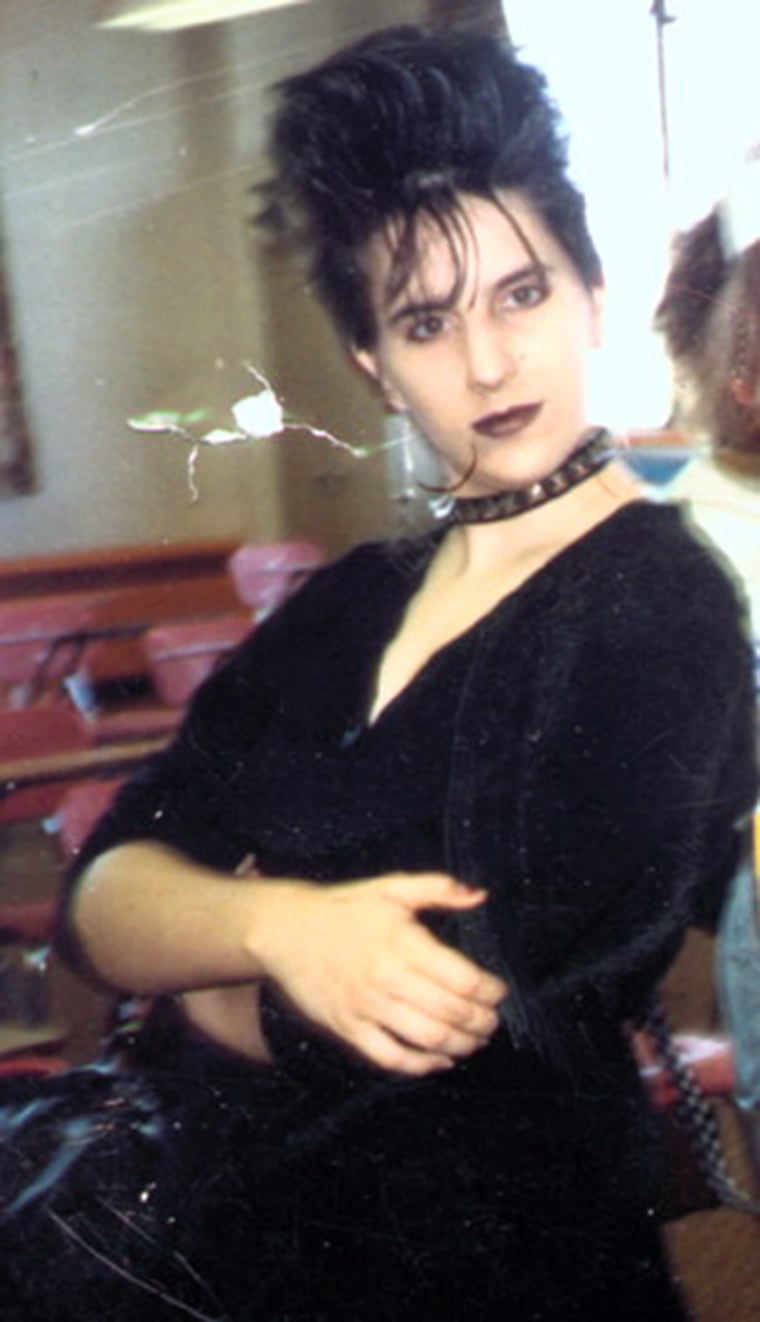 "The more these words are used, the less shame they have attached to them," she said. "They're just words. Having a cold, having a stomach ache, this is the thing that is happening to my body and my mind, physically. And let's try to get together and solve it."
Now, says Kinsman, she feels optimistic about life. "My parents taught me to help people however best I can. By speaking out, I help normalize it."
"I know anxiety will be part of me for the rest of my life," she said. "But I am not ashamed anymore."
To learn more or for help, go to:
The National Alliance on Mental Illness