There was an unexpected side-effect when Jayme Gill fell in love. Growing up, she never gave her weight a second thought, but when she met her husband and began to cook and bake, the reading on the scale became alarming.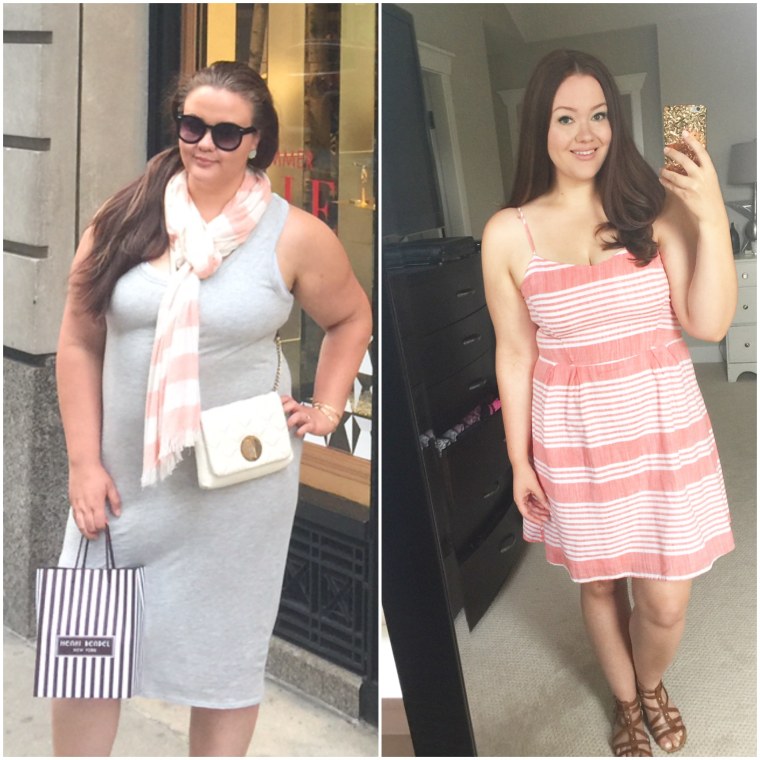 "It crept on when I got married," Gill, 31, who lives in Vancouver, British Columbia, told TODAY. "It grew from there and kind of got out of control. I didn't really know what to do about it."
At 5 feet 8 inches tall, Gill saw her weight rise from 150 pounds to 255 pounds over the last seven years. She knew the basics of diet and exercise, but struggled to get the extra pounds off.
When she tried various diets, including low carb and vegetarian, they would work in the beginning, but the weight always came back and she'd often end up weighing more than before.
Little changes can bring big results. Sign up for our One Small Thing newsletter here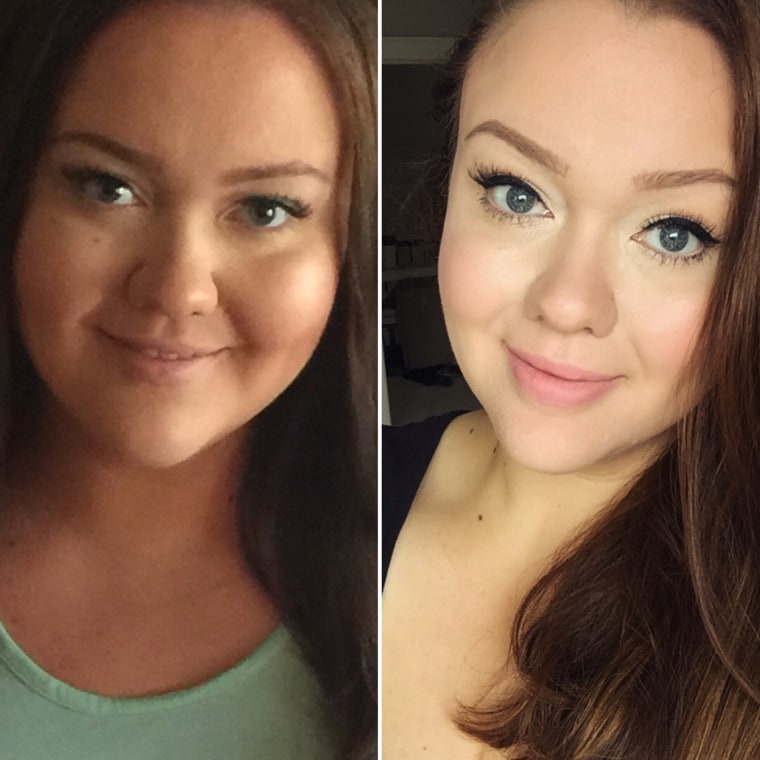 Last year after Thanksgiving, she tried again. After losing 56 pounds, Gill is now halfway towards her goal of shedding 100 pounds.
Her method of choice: Weight Watchers and starting an Instagram account to document her journey.
Whatever method you choose, Gill has nine tips to make it successful:
1. Get back to basics
When Gill was a child, her mom made sure the family's meals centered around fresh, nutritious foods. Everyone at home was healthy and trim, so Gill is focusing on that familiar lifestyle.
"I just try to come from a place eating how I grew up — building most of my meals from produce, healthy grains, healthy proteins," Gill said.
"(Others) do fat-free, sugar-free stuff, which isn't something that I tend to like because I didn't grow up eating that."
Related: Is diet or exercise best for weight loss? 4 reasons your workout doesn't work
2. Create a favorite healthy menu you can stick to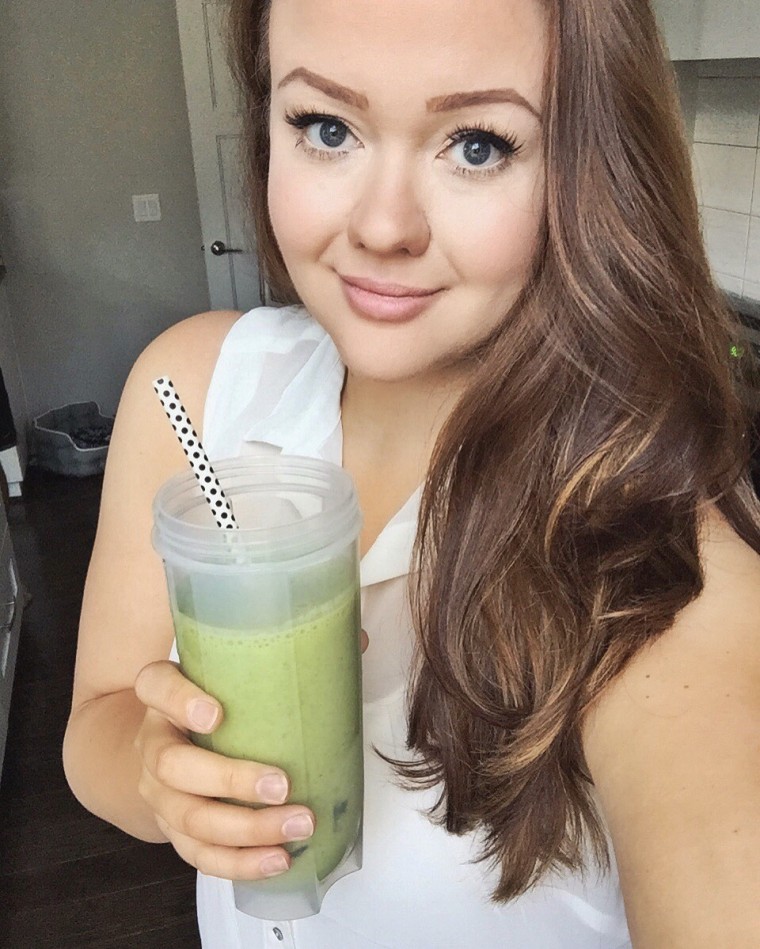 Here is Gill's typical daily food routine:
Breakfast: Eggs and fruit, or an egg scramble with some veggies or overnight oats with berries.
Lunch: Usually a salad with lean protein. Gill likes to incorporate "a ton of veggies" and she usually makes her own dressing to control the ingredients.
Snack: A piece of fruit and some peanut butter, or some humus and veggies.
Dinner: Lean protein with vegetables and a carb. For dessert, she likes baking her own berry or apple crumbles, or just opting for fresh fruit.
Related: Woman transforms from 'fat' to fit twin; inspires others to 'save' themselves
3. If you have a craving, take a walk
For Gill, cravings are usually mental, rather than actual hunger for a particular food. So she just removes herself from the kitchen or the main floor of her house, where food is nearby. She goes upstairs, watches TV, rearranges her closet, cleans or goes for a walk, which typically gets rid of the craving.
If it doesn't, she indulges carefully and mindfully. That way, "you don't go crazy thinking about it because you can't have it," she said.
4. Make exercise a part of your routine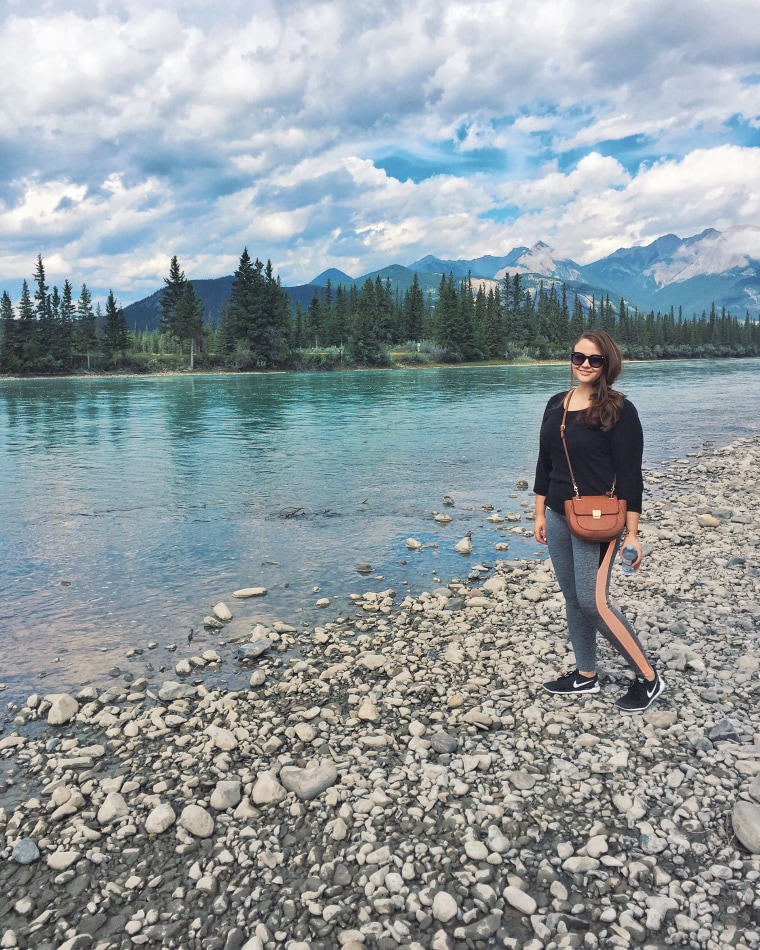 Gill tries to work out three days a week. She gets up at 5:30 a.m., goes to the gym from 6 a.m. to 7 a.m. and likes to walk or run on the treadmill. She prefers doing cardio.
Related: How to lose weight: 7 tips that take 5 minutes or less
5. Find a way to deal with your problem food
For Gill, it's sugar. The solution: baking her own favorites so she can control what goes into them. She bakes with real sugar, just a little less of it, which still satisfies her sweet tooth. "I just don't deny myself," she said.
Gill bakes on Sundays so she has things ready to grab in the fridge, like granola bars or berry crumbles.
6. Setbacks and plateaus will happen
Gill found the summer to be particularly challenging because so many events and trips are taking place, with food at the center of each.
"Even though I'm not 100 percent on track every day, at least I have an idea of what I'm putting in my body so that I make as many good choices as I can," Gill said. "The bad choices — they happen, but as long as you're making more good ones than bad ones, then it helps keep everything under control."
7. Weigh yourself regularly, but don't obsess
Gill steps on the scale once or twice a week in the morning to know she's on the right track.
If the weight doesn't come off as quickly as she'd like, she doesn't get upset. Her goal is to be healthy, so it may take a little bit longer, she noted.
Related: Weigh yourself on this day of the week for the most accurate reading
8. Find a support group
For Gill, the most difficult part was sticking with a diet. The key was finding a good support system, whether an online community or in-person meetings, that motivated and encouraged her.
By sharing her weight loss journey on Instagram, she discovered she was motivating others, which gave her more incentive to keep going. She likes that there's always someone there to cheer her efforts and try to keep her accountable.
9. Just keep going
Every diet is exciting at the start, but once you get into the weeks and months, it becomes mundane.
Don't give up, because any diet will work if you just keep going at it. Find one that you really want to do, Gill said.
"(For me), it was one day at a time: I'm just going to keep doing this today," she said. "I just kept going and it's been almost a year."