It takes talent, intelligence and just the right amount of enthusiasm to join the club — TODAY's Tastemakers team, that is.
In an effort to bring you top tips and advice on all things lifestyle, we've rounded up the best in the business to become part of the group.
Keep an eye on TODAY and TODAY.com, because it won't be long before you see this Tastemaker on a screen or device near you.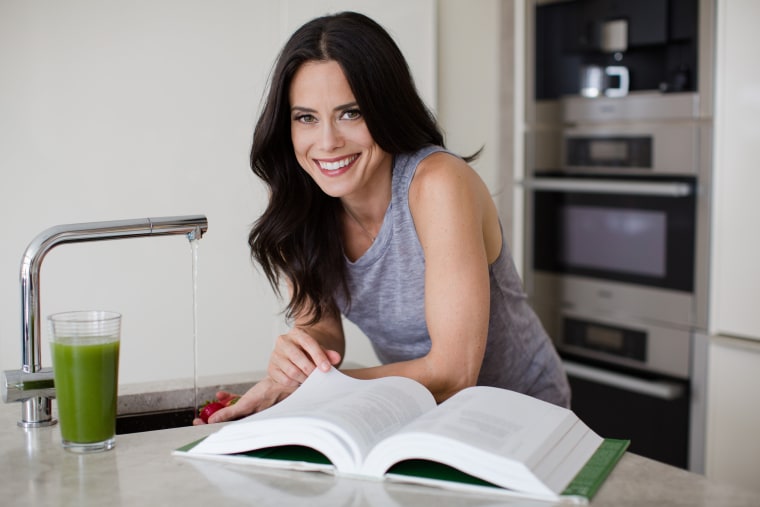 A nationally recognized celebrity nutritionist, registered dietitian, healthy cooking expert and published author, Glassman is the founder and president of Keri Glassman, Nutritious Life, a nutrition practice and health and wellness brand.
She's also the founder of The Nutrition School, a 12-week online course created to provide an unprecedented nutrition education and a springboard for building a successful career as a nutritionist.
She has dedicated her career to creating services and promoting education through her Nutritious Life brand.
She launched Nutritious Life Magazine, a free health and wellness app that aims to take users' nutrition up a notch, and was also the first registered dietitian to create a real food based snack bar, KeriBar.
Keri has authored four books; the most recent book, "The New You and Improved Diet" gives readers the eight rules they need to lose weight and change their life forever.
Keri helps millions as a trusted nutrition and health expert in the media, and hosts an original series called "A Little Bit Better," which is featured on Youtube's Livestrong Woman channel.
She is a spokesperson for national brands that align with the Nutritious Life mission, and is a prolific writer and commentator for many blogs such as Livestrong.com and Thedailymeal.com.
Keri resides in New York City with her children, Rex and Maizy. If she's not watching her kids play soccer you'll probably find her trying out a new fitness class, running in Central Park, planning her next travel adventure, chatting it up at a farmer's market or satisfying her inner foodie at a new restaurant.
You could take away potato chips forever, but don't think about removing chocolate chip cookies, her spiral notebook or her sneaker collection.
See Keri on Facebook, Twitter, Instagram, Google+, and Pinterest!