Jennifer Aronson has had digestive problems since childhood. By her 20s the acid reflux was so painful, she could barely swallow a sip of water without it coming back up. Medications didn't ease her suffering. Desperate, she underwent a new procedure — a magnetic string of beads implanted in her esophagus — that gave her such dramatic relief, she was able to devour macaroni and cheese and French fries that same day.
"I ate everything under the sun," said Aronson, 28. By New Year's Eve, Aronson was guzzling champagne."Before [the surgery] anything with carbonation would have been a no-no."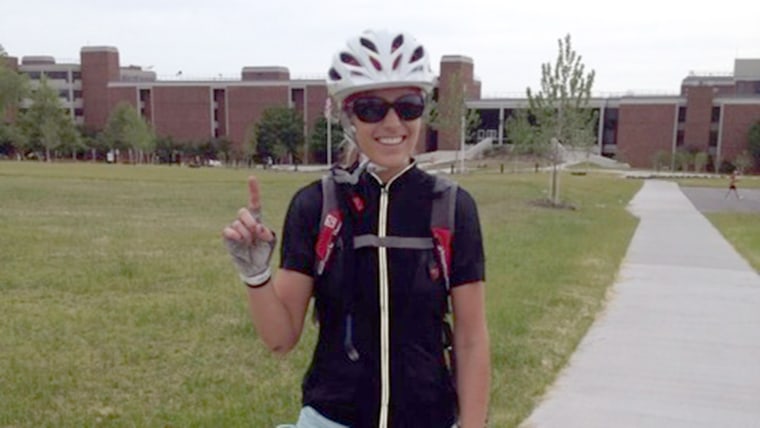 The treatment, a small bracelet-like device made of magnetic titanium beads, was approved by the Food and Drug Administration in 2012. While long-term results are still unclear, magnetic sphincter augmentation has already helped thousands of patients with chronic, painful heartburn. 
At least 10 percent of Americans, approximately 25 million people, have gastroesophageal reflux disease or GERD, a chronic condition that causes acid or the contents of the stomach to flow upward, causing heartburn and regurgitation. Long-term damage from chronic acid reflux includes swallowing difficulties, cancer and even pneumonia from breathing in acid while sleeping.

The disease is more prevalent than ever, say experts, with an expanding market for over-the-counter drugs like Pepsid AC and Zantac, and prescriptions like Nexium and Prilosec. But more than a third of those on medication are not getting significant relief, according to Dr. Jon C. Gould, chief of surgery at Froedtert & the Medical College of Wisconsin, Aronson's surgeon.
Aronson, a lawyer from Ithaca, New York, could eat so few foods in law school — bland crackers and raw veggies — that she was nearly hospitalized after losing 30 pounds. 
"I had been trying all different medications," she told TODAY. "I never left the house without Tums." 
After researching the treatment online, Aronson flew to Froedtert & the Medical College of Wisconsin in August to have a ring of titanium magnetic beads laproscopically implanted in her esophagus. 
The beads, called the LINX system, are made by Torax Medical and help the sphincter resist acid flowing upward. Food pressure pushes the magnets open to allow swallowing. 
About 3,000 patients worldwide have had the procedure. In studies, patients report anywhere from 60 to 85 percent reduction in symptoms. 
"GERD is so common and such a life-altering condition and we don't do a good job of managing it," said Gould, who also sits on the company's medical advisory board. 
Doctors not associated with the company say results are impressive, but note that clinical trials are only seven years out.
"Initial studies show it's really promising with good outcomes," said Dr. Karthik Ravi, assistant professor of gastroenterology and hematology at the Mayo Clinic. "The only caveat is we still don't have long-term experiences with LINX in a big population. Five or ten years down the road, we don't know it will work."

LINX isn't considered safe for patients with large hiatal hernias, abnormal muscle contractions in the esophagus, or for the morbidly obese. 
Doctors say the first line of treatment should be lifestyle changes: 
Avoiding trigger foods
Not eating big meals before bedtime
Elevating the head while sleeping
And, most importantly, losing weight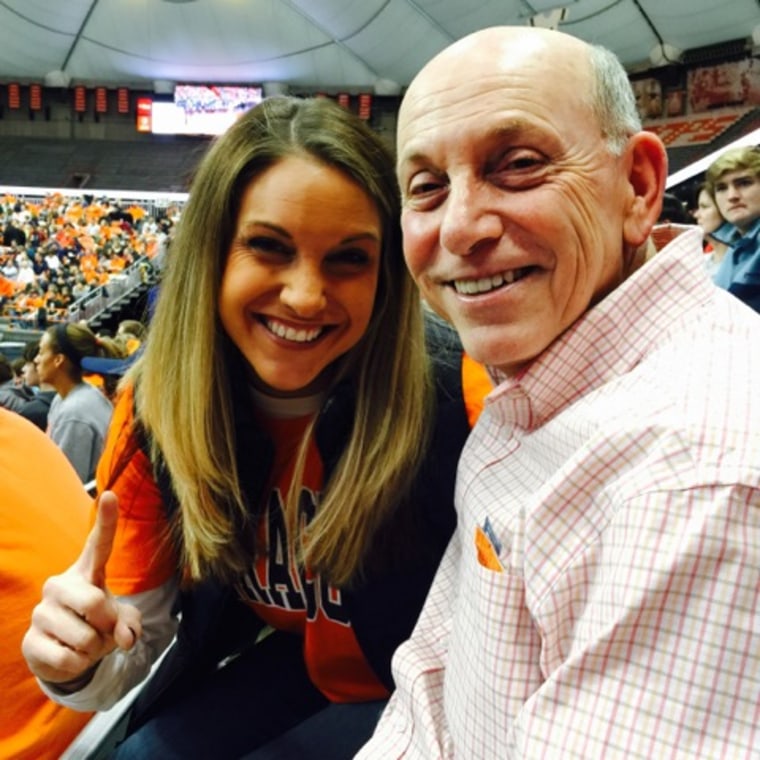 Many people can be treated with medications, but there has been some controversy over the use of widely prescribed proton pump inhibitors and absorption of nutrients. 
For those who are not helped by drugs, the "gold standard" treatment has been Nissen fundoplication, a simple process that relaxes the sphincter, said Ravi. Yet only a small percentage of GERD patients benefit from fundoplication: it's invasive, carries side effects and is not reversible. 
"Essentially it's a barrier to the stomach and in 5 to 10 percent of cases, it's harder to swallow and there can be bloating because you can no longer belch," said Ravi.

Both treatments are expensive. Aronson paid $14,000 out of pocket for the magnetic bead implant, although some insurances cover it.
The entire procedure lasted 90 minutes and left Aronson with three tiny scars on her abdomen. For the first two weeks, she had to "teach" her esophagus how to swallow with the device.

"After that, it was as if there was never a problem," she said. "I don't even notice it."

Today, Aronson is back up to her normal weight of 145 pounds, and has resumed her love of bicycling, finishing a 100-mile "century ride."
"I have my energy back and am doing all the things I love," she said. "I lead a normal life."