Snacking often gets a bad rap. Many people think they're sabotaging their health goals by snacking when in actuality, if done right, snacking is an important part of a super nutritious diet. Healthy snacking can curb cravings, boost metabolism, provide important nutrients and help you maintain a healthy weight (or even help you lose weight!).
The key is to make sure you're snacking smartly. Snacks should be a combination of a protein, healthy fat and fiber. I'm not a calorie counter, but it's important to note — so your snacks don't become meals — that they should be kept to approximately 150-200 calories.
Next time those afternoon hunger pains or cravings strike, skip the vending machine and try one of these tasty and nutritious snacks to keep you fueled and smiling all day long.
1. Roasted artichoke hearts
This ridiculously simple recipe satisfies that crunchy craving while providing fiber and beneficial nutrients such as anti-inflammatory phytochemicals that are great for your overall health. The fiber will help you feel fuller longer and feed those beneficial bacteria in your gut.
Whip up a batch of these for dinner and store the leftovers for an on-the-go snack the next day. If you'd rather stay away from the oven, try celery dipped in guacamole for another satisfying veggie and healthy fat combo.
2. Beetroot dip with crudité
The Greek yogurt in this beetroot dip is loaded with protein, which helps keep your hunger at bay by providing satiety and boosts your metabolism too. Plus, the beets offer beneficial nutrients such as B vitamins, iron and magnesium. Feel free to load up on the raw veggies, but keep the dipping to a few tablespoons. If beets aren't your thing, you can simply grab your favorite Greek yogurt and top it with berries, sliced almonds or coconut flakes instead.
3. Rosemary spiced nuts
These nuts are nutrient powerhouses packed with protein, fat and fiber, all which help to curb cravings so you don't overeat at your next meal. Added bonus: They're a great source of omega-3 fatty acids and antioxidants such as vitamin E.
Grab a small handful (approximately ¼ cup) of nuts next time you're hungry or give these rosemary spiced nuts a try. Adding herbs such as rosemary will make your snacks feel extra satisfying.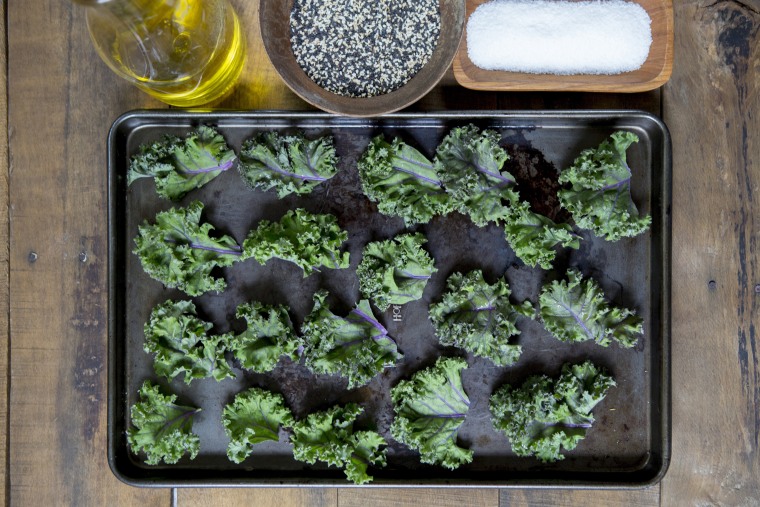 4. Apple fries and dip
Apple fries might not be real fries, but they're a delicious way to keep you full and on track with your health goals. The apple slices are high in disease-fighting antioxidants and flavonoids, while the peanut butter and Greek yogurt dip packs in healthy fats and protein. For an extra flavorful and nutritious boost, sprinkle cinnamon to help control blood-sugar levels and keep your metabolism in check. Use a medium-size apple and 1-2 tablespoons for each dipping session.
5. Veggie chips
Baking your favorite veggies like these spiced kale chips or roasted beet chips creates the perfect salty, crunchy snack without all the processing and additives that come with packaged chips. Munch on these nutritious, tasty chips (approximately 1 cup) for a simple way to sneak in some extra veggies and keep you fueled all day long.
6. Cucumber avocado nori rolls
These simple rolls are the perfect bite-sized way to sneak in some extra veggies. Plus, the seaweed is packed with essential minerals like calcium and iron, and loaded with vitamins too.
Make these for dinner and throw two extra pieces in a bag for the next day. If you want to keep things super simple, try rolling spinach and hummus in turkey for a protein, fiber and antioxidant-packed snack.
7. Coconut popcorn balls
Just one or two of these sweet and salty snacks will satisfy all your cravings without the extra sodium, unhealthy fats and artificial flavors often found in packaged popcorn. Popcorn is the perfect whole-grain snack with a surprisingly high amount of free radical-fighting antioxidants that help prevent disease and aging. The addition of nut butter, cashews and coconut in this recipe give this snack extra staying power. When you're looking for something quick, try combining a few cups of plain popcorn with a small amount of coconut or olive oil and sprinkle your favorite seasonings.
For more tips on how to live a Nutritious Life follow Keri on Instagram @nutritiouslifeofficial.