If you're trying to stick to a strict diet over the holidays, you may end up feeling nuttier than a fruitcake! That's why we're sharing how many calories are in popular holiday treats. Because the more you know, the more you know which sweets you can enjoy in moderation and — guilt-free.
1. Which of these candies has the LEAST amount of sugar?

2 pieces of ribbon candy
2 chocolate-almond Kisses
2 squares of peppermint bark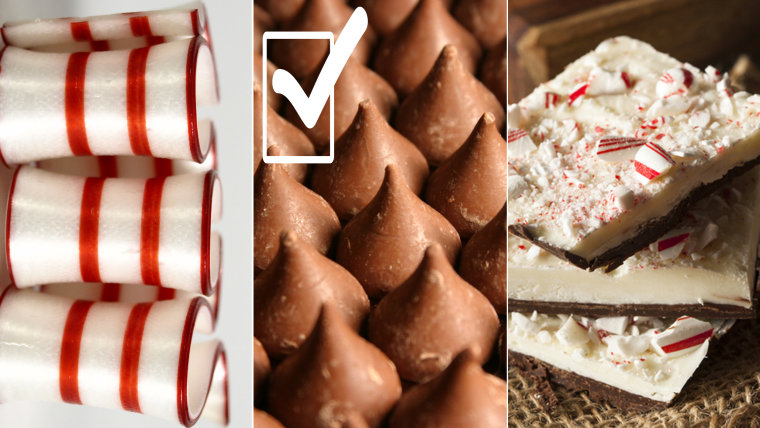 A. Chocolate-almond Kisses! Two have fewer than 5 grams of sugar. Ribbon candy has 9 grams; bark, 12 grams.
2. Only ONE of these holiday cookies contains MORE than 100 calories. Which one?
Gingerbread cookie
Shortbread cookie
Sugar cookie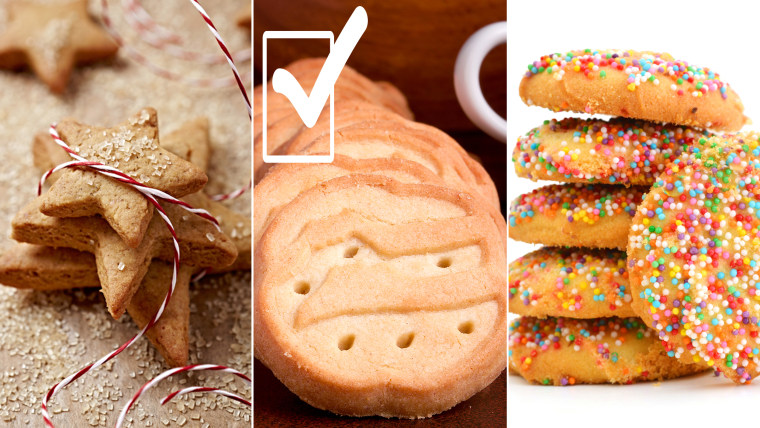 A. Shortbread cookie has 130 grams of fat, more than a gingerbread or sugar cookie.
3. Which of these chocolate desserts has the lowest calories? 
Brownie
Chocolate mousse
Flourless chocolate cake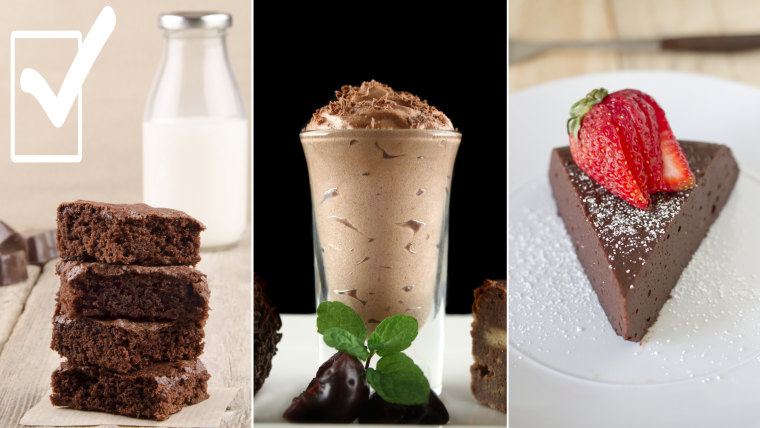 A. A medium Brownie has 250 calories. The flourless chocolate cake is 350 calories a slice; the chocolate mousse, 375 calories.