At the end of February, Laura Saavedra Forero was stuck in her fourth floor dorm room after the elevator broke down. The college freshman uses a wheelchair and needed to visit the campus health center but couldn't until EMS evacuated her. She shared her story on social media to increase awareness of accessibility issues that many people face.
"My biggest thing is making sure I'm the last student who has to experience something like this because it is a preventable issue," the 18-year-old neuroscience student on a pre-med track told TODAY. "Accessibility isn't something that's really talked about a lot."
A broken elevator
On February 26, Saavedra Forero woke up feeling ill. For the past two weeks, she had experienced lightheadedness and nausea and wanted to visit the campus health center. But she soon learned that would be impossible.
"The RA on call told me that the elevator was broken but they would keep me updated and hopefully it shouldn't be that long," she said.
Soon after, though, she learned that the elevator in her University of North Carolina dorm would not be fixed until Tuesday at the latest. Saavedra Forero didn't know what to do. It was common that elevator repairs took longer than expected.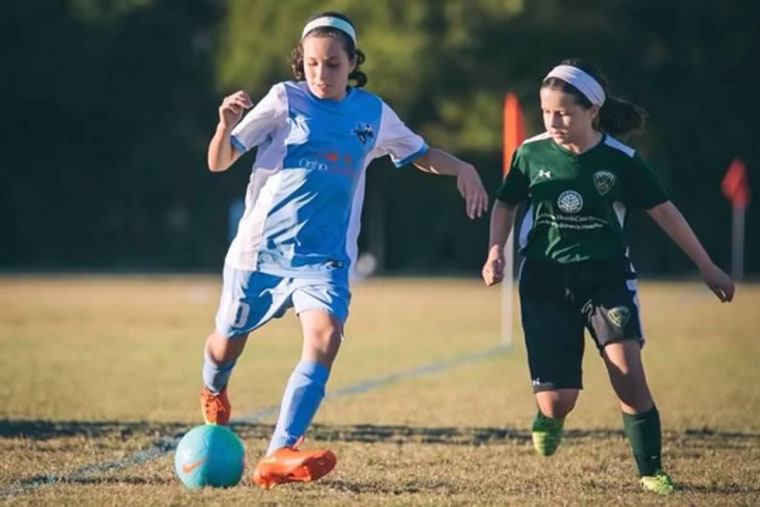 "I've had circumstances where they told me (it would be fixed) one day and it is much later when it gets fixed," she said. "It was very distressing and I wasn't really sure how to go about it or what I wanted to do."The staff told Saavedra Forero she could "stick it out" or they would find a way to get her there. She called her mom who drove from Charlotte to help and they spent the night in her room before they decided to ask to have Saavedra Forero taken to the health center.
"It was Sunday morning when I still wasn't feeling great but I was like, 'I don't think it's safe for me to be up here because if something happens or I need help, the last thing I need is to be stuck,'" she said.
First the fire department came to help but said "they weren't comfortable" taking her from the fourth to first floor. That felt alarming to Saavedra Forero who thought that the fire department would help if there were a fire in her dorm. Next they called EMS, which took about an hour and a half before they could arrive.
"EMS was very shocked," she said. "They obviously did the best they could at the moment with what they had but it took about 30 minutes to get me down three flights of stairs."
The evacuation blocked the narrow stairwell.
"It probably was some of the worst 30 minutes of my life, just excruciating and uncomfortable," she said. "I definitely felt more like an object than a person."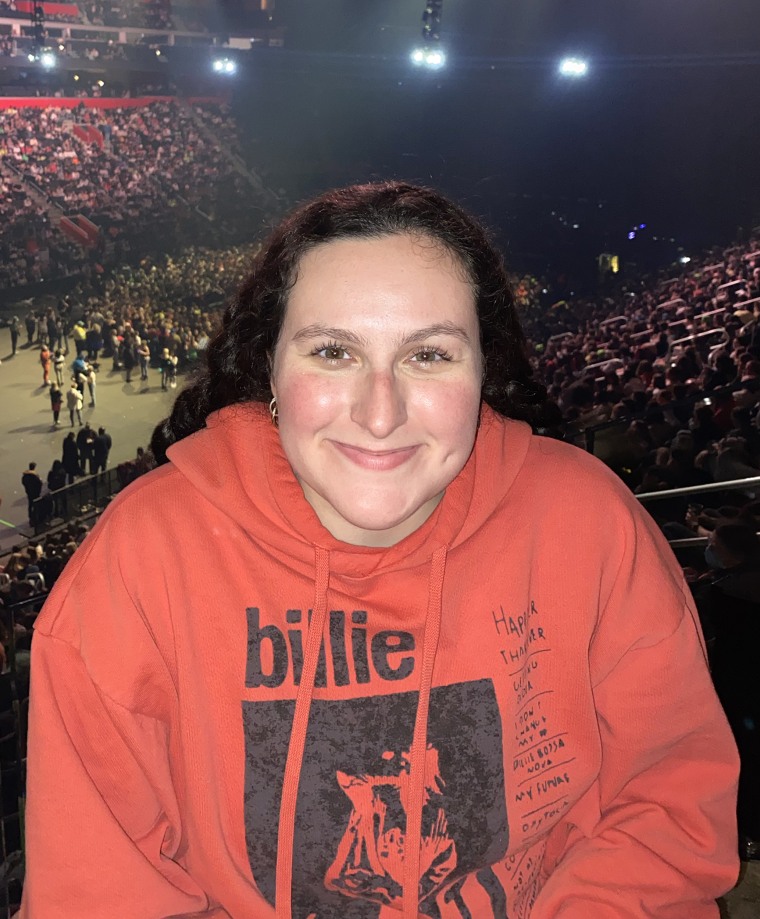 The university moved her to an empty dormitory across from her original building. While it would make it easier for her to get to campus health if needed, it wasn't a long term plan.
"I started immediately having conversations with the entities and individuals that I thought would be able to help find tangible solutions," she said. "That hasn't really been the case."
She said the university told her she could move back to her dorm, but on the second floor instead of the fourth, or find off-campus housing. Because the semester was underway, Saavedra Forero worried that finding accessible off-campus housing would be tough and it was easier for her to live on campus. She reluctantly returned to the second floor of her dorm.
"It probably was some of the worst 30 minutes of my life, just excruciating and uncomfortable. I definitely felt more like an object than a person."
Laura Saavedra Forero
"For the past six months I've had conversations with them that I've been uncomfortable that I don't think my safety has really been a priority," she said. "When fire alarms have gone off, I've been told just to take the elevator or wait for the fireman."
Saavedra Forero had asked why she isn't living in a room on the first floor and says she has been told that it is because there aren't any rooms with a private bathroom on the first floor.
"They don't have many accessible rooms to start with especially because there are very limited accessible buildings," she said. "I don't really think I have to pay the price for them not thinking through which accessible rooms to put on the first floor."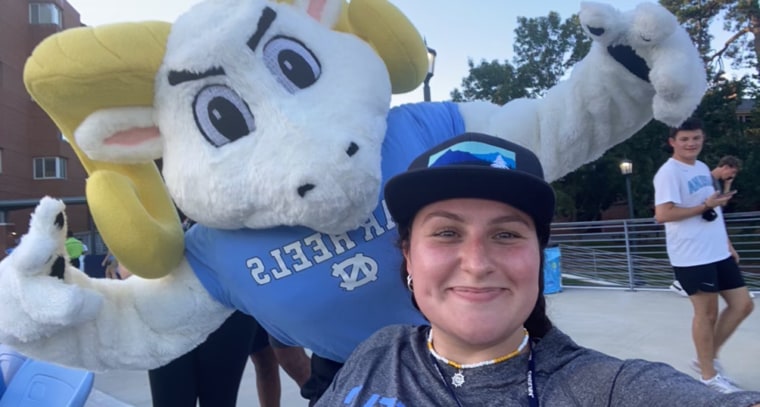 The University of North Carolina shared a statement with TODAY, which reads in part:  
"Due to privacy reasons, we cannot speak to individual students' requests for accommodations. A safe and accessible campus is our priority, and we are committed to working through and accommodation requests or concerns that may arise. We continue to work with students and key campus partners to examine processes, policies and procedures.
Students affected by elevator outages in residences halls can work with Carolina Housing for individualized accommodations, which may include temporary relocation to another accessible room or arranging food and other services to be delivered to the student in their current location."
Talking about accessibility
When Saavedra Forero considered what college to attend, she felt encouraged by UNC's willingness to make the campus accessible to everyone. Though that is not how it feels for her at times. She missed two weeks of classes last semester when an elevator in the class building was broken. When she goes to football or basketball games, it's often not as fun for her as it is for her peers.  
"When I am able to make it to certain events, I tend to have a different experience because disabled students are always an afterthought," she said. "I don't always get to experience everything the same way."
Saavedra Forero doesn't want to transfer schools. She receives a scholarship and loves the friends she's made. When she was being evacuated a friend played Billie Eilish songs to help her feel calmer and they deliver food and supplies when she's stuck in her room.
"I'm so grateful for my friends," she said.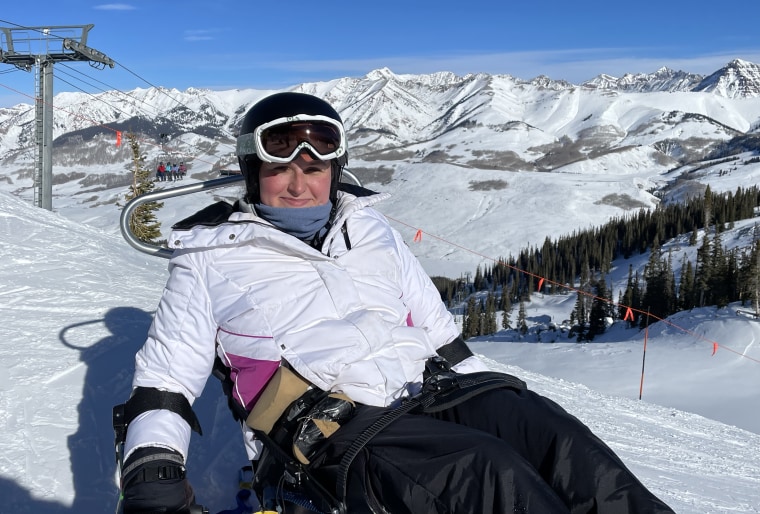 She hopes her story helps others understand more about accessibility and what it truly means.
"My wheelchair is basically an extension of my legs and my body. In order for it to work, I obviously need an elevator. So having that stripped away is demoralizing. It's dehumanizing," she said. "A lot of people don't know about my reality and the reality of wheelchair users and all disabled students."