Hearts are all around as Valentine's Day approaches, but the brain might be a more fitting symbol of love and devotion.
As such, TODAY's Jenna Bush Hager recently put her own love to the test and met with an expert who utilizes brainwave technology to see who sparks amore in her mind. 
Sandra Langeslag, Ph.D., an associate professor in psychological sciences at the University of Missouri, St. Louis, fit Jenna with an electrode cap for an electroencephalogram (EEG), a test that monitors and measures electrical activity in the brain.
The goal was to see how Jenna responded to a variety of images, including images of her husband of almost 15 years, Henry Hager.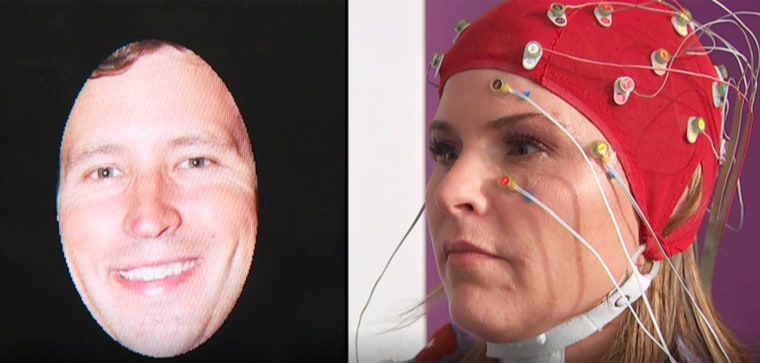 Over the course of more than two decades of research, Langeslag has found that, while she can't actually see love on a test, subjects' brains create more intense electrical signals when shown a photo of their romantic love than when shown pictures of other people.
The TODAY co-host was also shown photos of a total stranger as a baseline, her close friend Al Roker, and someone else who has a hold on her heart — her cat, Hollywood Hager.
"I'm just curious to see what's going to happen," Jenna said moments before the test began.
After six minutes of viewing the photos in random order, Langeslag put that curiosity to rest: Jenna's brainwave response to her husband surpassed the others.
In fact, according to Langeslag, it proved to be "a lot bigger" than Jenna's reactions to Al or the stranger. There was only one other contender to even come close.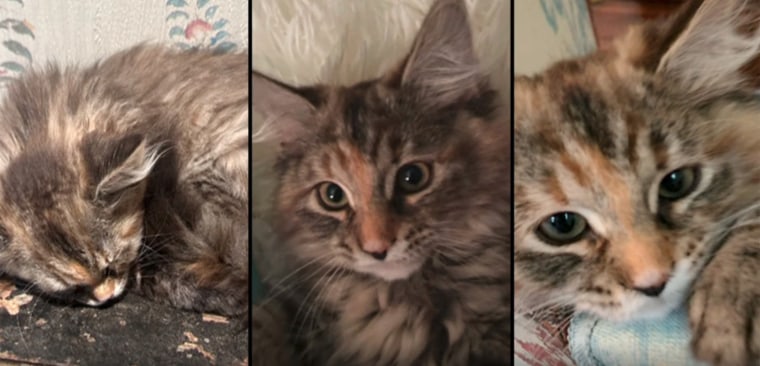 "Your response to the cat is not quite as strong to your husband, but it's there," Langeslag noted. "Which makes sense, because you're probably also very attached to the cat."
In case Henry was watching, Jenna added, "But more attached to the husband."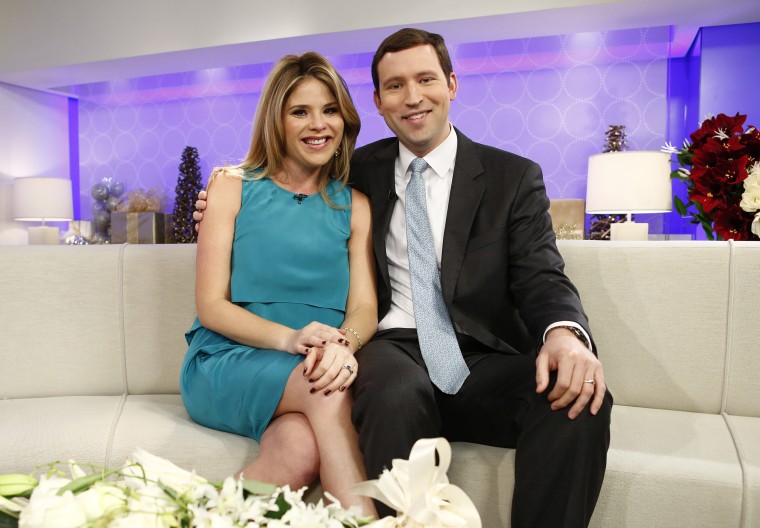 And, as she learned when her session with Langeslag aired on TODAY, Feb. 13, Henry already knew all about the EEG's findings — and even prepared a response to it all.
"Jenna, I understand you just finished a love study and that I came out on top," he said in a video message to his wife. "You do actually love me, (and) I love you."
"It's hard to believe," he said of the results, especially since he joked that her choices were between "Harry Styles, our cat, Tom Brady and," with a gesture toward himself, "this guy."  
That guy then went on to wish her a happy Valentine's Day.