Dane Dunford is the kind of kid that leaves a lasting impression.
In fact, 6-year-old Dane, who has bone cancer, left such a strong impression on someone he never even met that she threw him a huge celebration Sunday, complete with Dane's favorite things: "Star Wars" characters and exploding science experiments.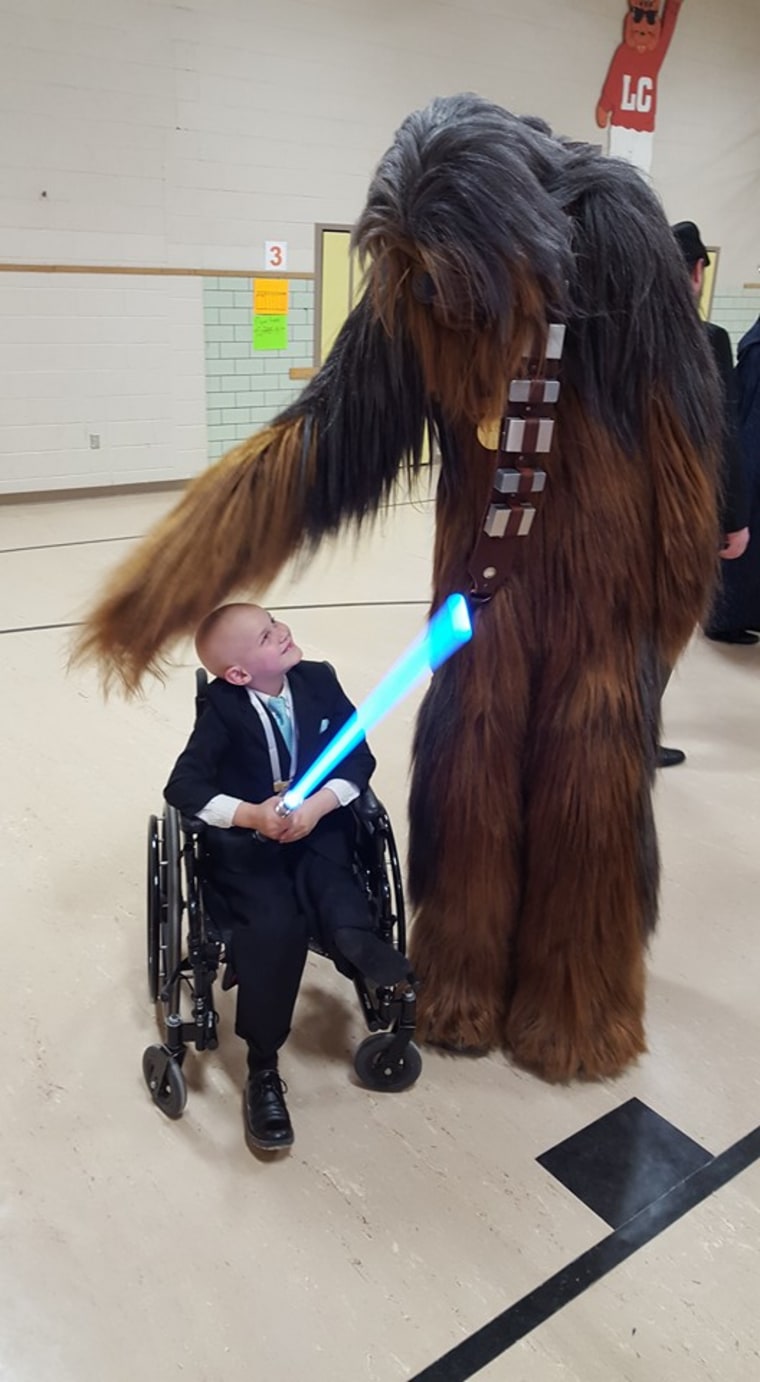 RELATED: Kids with cancer live their wildest dreams in stunning fantasy photos
The stranger, Maryann Reimund, surprised the family when she reached out about throwing a party for Dane. "We didn't know her from anyone," Janey Allen Dunford told TODAY.com.
Reimund was inspired to do something for the boy after she read an emotional post on Dane's Diary, the Facebook page Janey uses to keep friends and family informed about her son's health developments.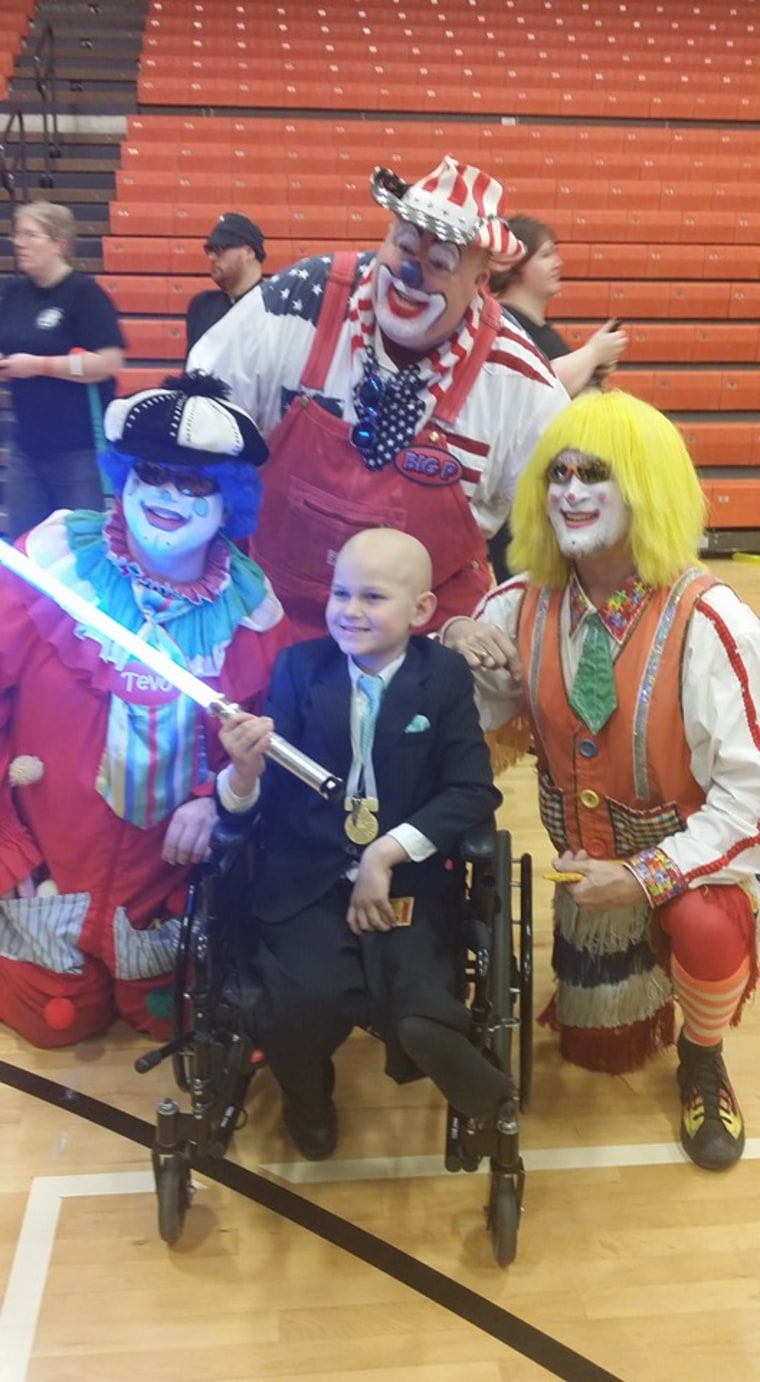 Janey created the page when Dane was diagnosed with cancer early in January 2015, and she decided to open the page to the public when people beyond close friends and family began inquiring about Dane's well-being.
The post that sparked Reimund's offer was about Dane's decision to stop cancer treatment. In the post, Janey documents how she and Jeff told Dane that his cancer was spreading. They told him his treatment options, as well as each option's potential outcomes, and then allowed him to make the decision on his own.
"We've always been very straightforward with him," Janey said, "He's a really smart 6-year-old."
They told Dane they "would support him no matter what."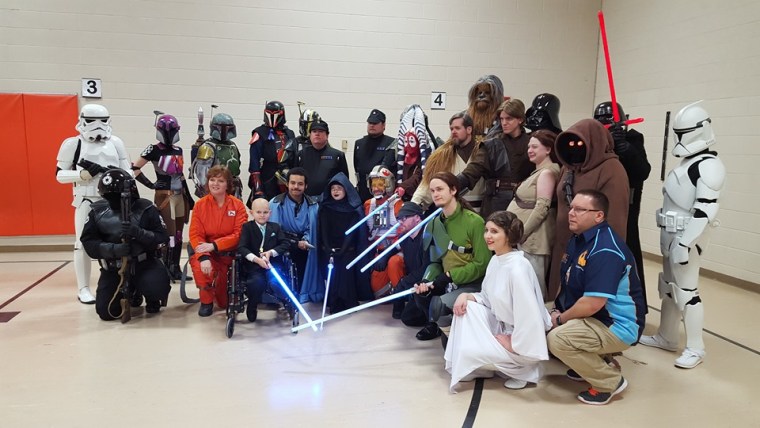 Reimund organized the entire celebration, and even though the Dunfords — who have five kids, including Dane — are new to the community, there were hundreds of people in attendance.
Dane's "mouth was wide open" when he walked in, Janey said. He knew about the celebration in advance, but "was so surprised and excited about everything."
RELATED: 'It just saves the day': Hospital throws Halloween party for young patients
He even got some up-close-and-personal quality time with the Star Wars characters. In a sweet video Jeff posted to Dane's Diary, the characters talk with Dane and present him gifts.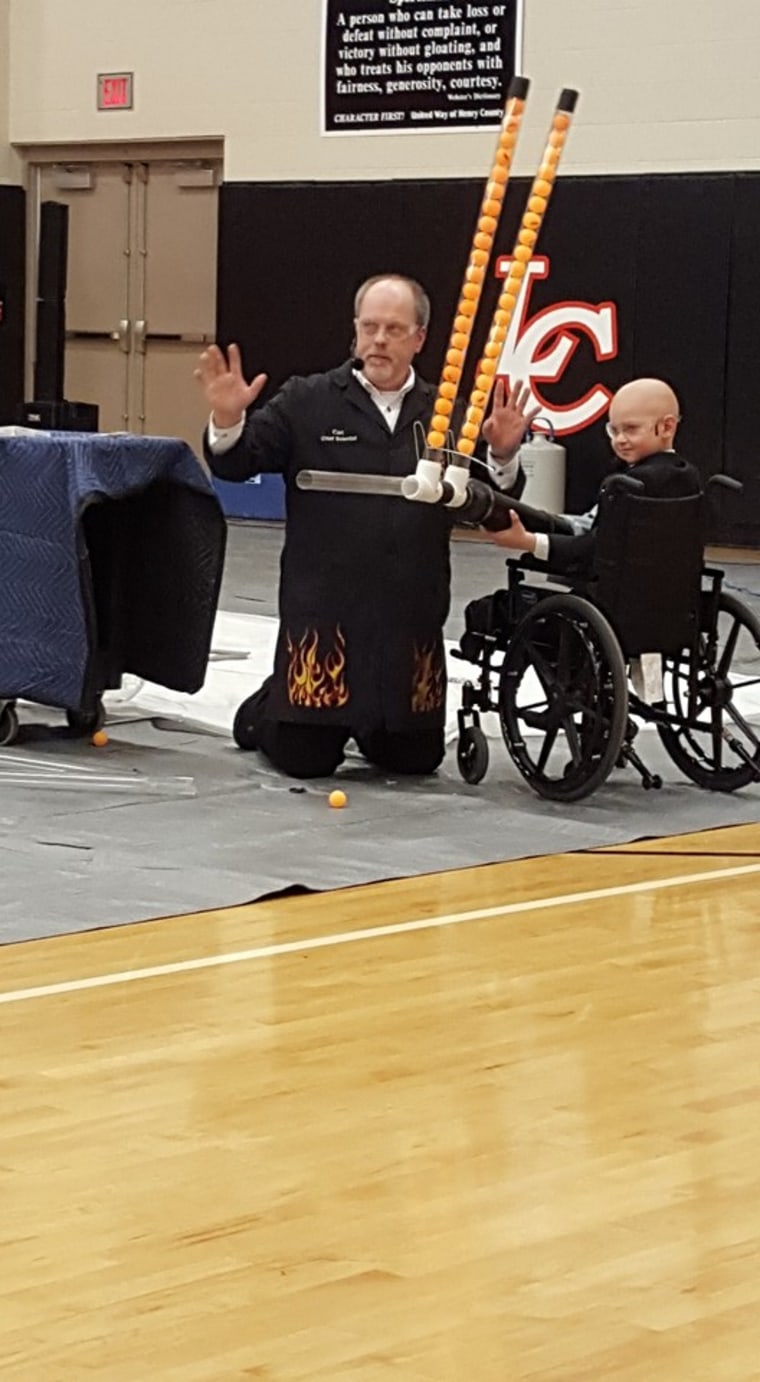 In the same video. Jeff takes the time express his gratitude to everyone in attendance.
"On behalf of the entire Dunford family," he says, "There are no words to express the thankfulness that we feel."
"It's very difficult to express the sad times," Jeff continues. "And then it's the complete opposite to express what we're feeling now."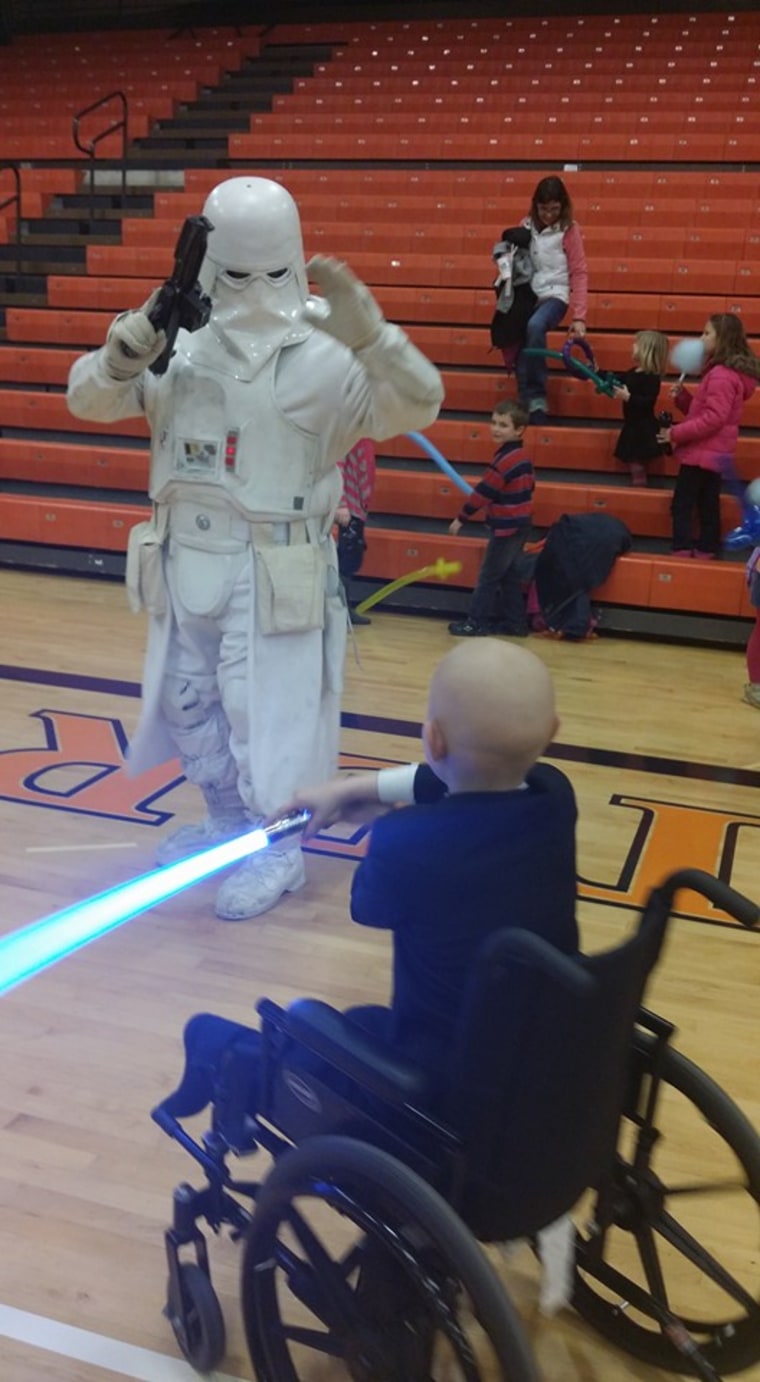 Janey also told TODAY.com that Dane's fight has been very difficult, but she shied away from describing herself and her family as "brave."
"You deal with what life throws you," she said.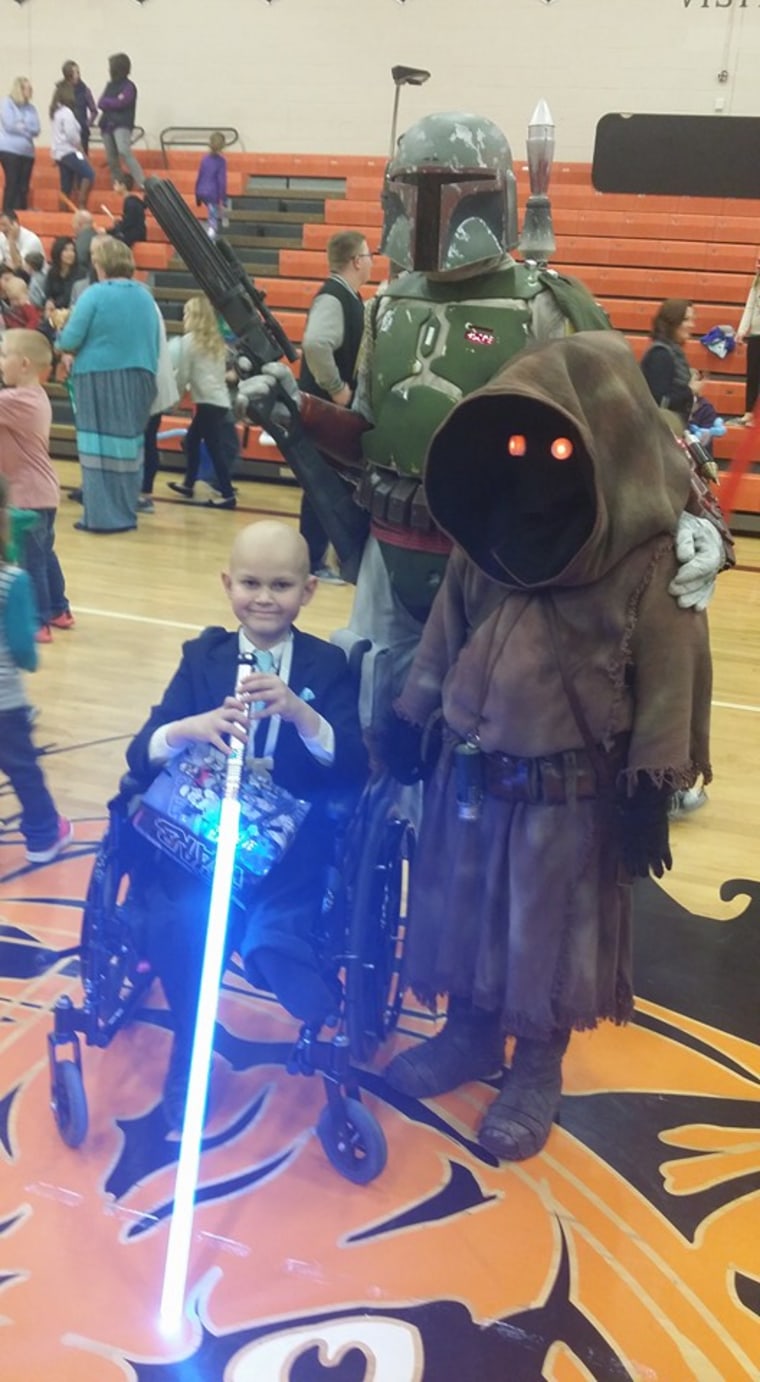 He's been a "trooper through this," Janey said of Dane, "He's an inspiration to us."