Supatra Sasuphan says she doesn't spend time thinking about the rare condition she has that leaves her with thick hair on her face and body, a determination to live a normal life that makes her an inspiration to all who know her.
Supatra, an 11-year-old Thai girl who's known as Nat, suffers from hypertrichosis, or Ambras syndrome, a genetic condition marked by excess hair on the face and body. It's so unusual that there have been only 50 documented cases since the Middle Ages, when sufferers were feared as werewolves.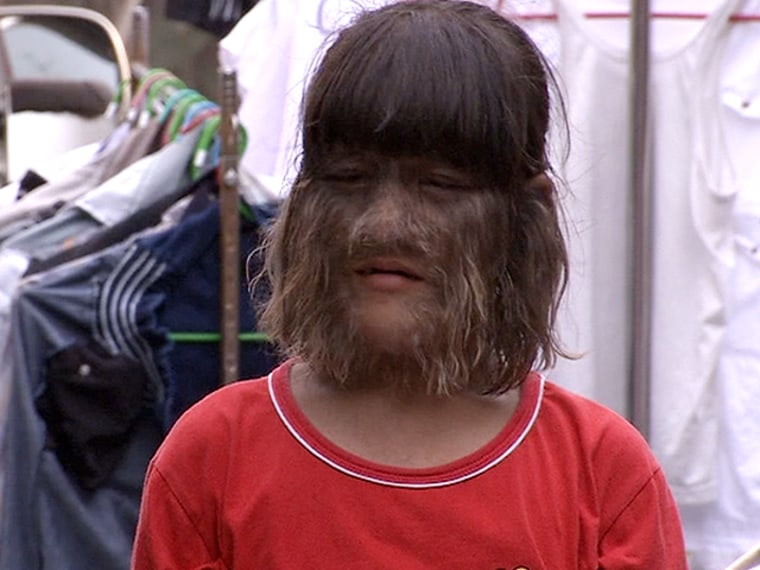 With thick hair covering most of her face, Nat hopes to be cured one day, but for now, she's determined not to let her hirsuteness hold her back.
"It's the way I am," Nat said in an interview with TODAY. "I don't even think about it."
At first, she was teased at school, with other kids scared to look at her.
"She did have a hard time at the beginning," says her teacher, Kuljira Posaeng. "But as time passed she proved that she was just like anybody else."
Those who know Nat describe her as a hard-working student who gets good grades and has won over her classmates to become one of the most popular kids at school. And she's no shrinking violet: She likes to sing, dance and act, and her teachers describe her as "very lively."
Her hair has always grown back after doctors tried to remove it with laser treatments, and it's come in thicker with each passing year.
Last year, Guinness World Records named her the world's hairiest teenager, an award that makes her feel proud. 
"Being hairy makes me special," she told Guinness. "This the happiest day of my life!"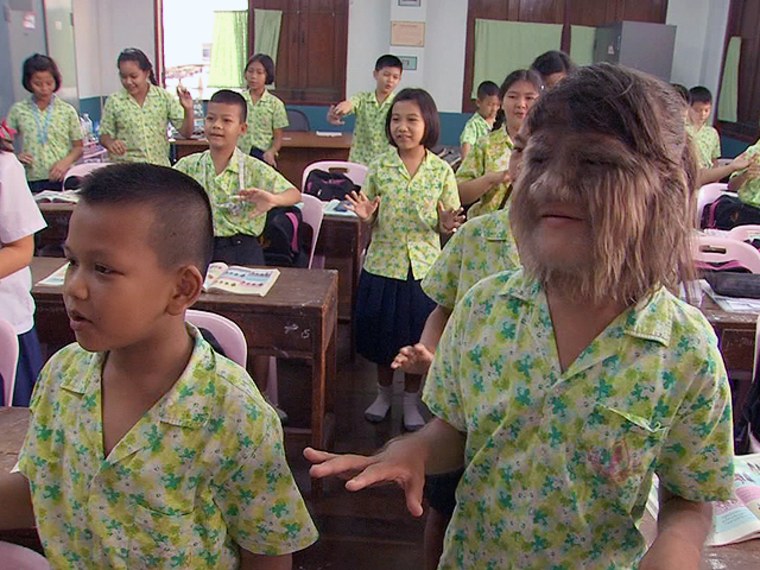 It's Nat's quest to be a regular kid that makes those around her feel proud.
"She's self-confident," Sammrueng, her father, told TODAY. "She works and plays hard. We want people to understand she's a normal little girl."
Nat was busy preparing for exams during TODAY's visit and her studies paid off with high marks all around and an A in her favorite subject, math.
"She always gets such good results," said Nat's mother, Somphon. "I'm proud of her."
Even in a world where people can be cruel to those who look different, Nat has big plans to help others by becoming a doctor.
"So I can help sick and injured people," she told TODAY, "and treat my mum and dad and relatives."
Lisa A. Flam is a news and lifestyles writer in New York.