Responding to reports of adhering to what Yahoo Beauty described as an "alkaline diet or a gluten-free diet," Gwyneth Paltrow said some media outlets have misrepresented how she approaches nutrition.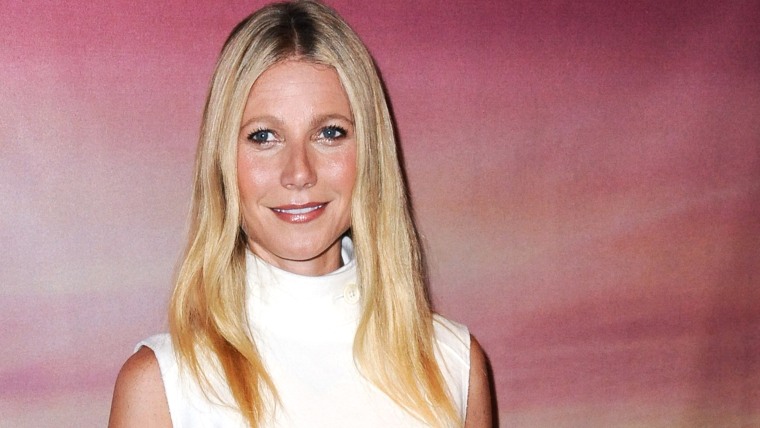 "I think there's a lot of misinformation about what I actually eat," said the Academy Award winner, whose Yahoo Beauty interview was published Monday. "I really don't have any rules. I really believe in delicious food and enjoying life and not saying no to anything. But at the same time, you know, I think it's important to understand what good nutrition does and make sure you maintain a balance. For me the big things are really processed food and foods that have tons of chemicals and pesticides. I try to stay away from that, but I love French fries and cheese and martinis and all that kind of thing."
RELATED: Gwyneth Paltrow says she's 'incredibly close to the common woman'
In an effort to keep bodily fluids close to pH-balanced, people who go on so-called alkaline diets often limit or eliminate meat, dairy and/or sugar intake. A gluten-free diet excludes grains, including "barley, rye, and a cross between wheat and rye called triticale," according to the Mayo Clinic.
No matter how she approaches her nutrition, Paltrow implied her kids, Apple and Moses, have a bit more leeway when it comes to snacks.
RELATED: All in the family: 13 stars who've acted onscreen with their real-life kids
"We are a pretty balanced house," she said. "I mean, kids eat sugar. That's how it goes. So, we have organic snacks and we have Oreos, too."
Even if her approach toward food has changed through the years, Paltrow says her fitness regimen has remained a constant for the past decade.
"I do Tracy Anderson [routines] five days a week," asserted Paltrow, whose Goop lifestyle website features the fitness guru's 15-minute exercise video for fans of the site. "I'm a complete Tracy Anderson fanatic. And I honestly owe her a huge debt of gratitude because she's the reason that I feel I can eat so much food and still fit into my clothes."
Follow TODAY.com writer Chris Serico on Twitter.