As the opioid epidemic continues more grandparents find themselves in the unexpected position of raising their grandchildren. It's become so common that for every child in foster care, 20 are being raised by a family member. This generosity saves the nation about $4 billion a year, according to the nonprofit Generations United, but there are unique challenges that come with the joy of raising a grandchild.
There is a bill pending in the U.S. Senate that would set up a federal task force for grandparents, focusing on gathering resources and information. There is also provides help on the state level: for a state-by-state list of benefits and support go to grandfamilies.org
"It is so important for grandparents to know that you are not alone, to be able to talk to other people who are experiencing what you are experiencing," Donna Butts, executive director of Generations United, a nonprofit that has been supporting families for more than 30 years, told TODAY. "Our goal is to provide support to the caregivers and children so they break any cycle for intergenerational addiction."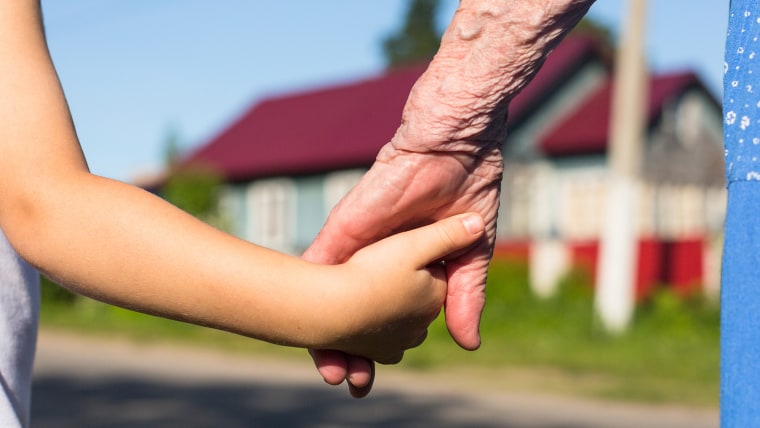 For any grandparent whose grandchildren are victims of the opioid epidemic, Generations United offers guidance.
1. What does the opioid epidemic have to do with grandparents?
Children fare better when they are in the care of relatives. And grandparents are more likely to keep siblings together than if they are sent to foster care.
Children whose parents are addicts may act out or have emotional difficulties — grandparents are more likely to hang in there. If kids are cared for by grandparents they are more connected to their history and roots and tend to feel more loved and accepted.
2. If I am a grandparent raising my grandchild where do I go for help?
There is a website and there is a fact sheet for every state and the District of Columbia on what the local laws and resources are and where there are support groups.
Generations United's Butts recommends reaching out to a local child welfare office.
Ask questions and whatever you are told, ask again. Keep asking questions. Where do I go and what is available?
3. What can be done at the policy level to support grandparents raising grandchildren victimized by the opioid crisis?
There are policy solutions and social service solutions, said Butts, who suggested changes need to help grandparents:
Policies need to support relatives first, which means the child will go to a family member's safe and stable home that is assessed and looked at instead of waiting months.
Trauma-informed support should be provided for the children and caregivers.
Respect what caregivers are doing. There is that guilt, that feeling they did something wrong. And they haven't done anything wrong. They are doing something right by stepping in and raising the children.
"We need to make sure our workplace policies include grandparents. Workplace policies are often for parents not for other relatives stepping in," said Butts.