When Clara Boddie was born in July 2014 with end-stage renal disease, neither of her parents was a match for a transplant. But her grandmother Cindy Smith was. She stepped up and donated her kidney.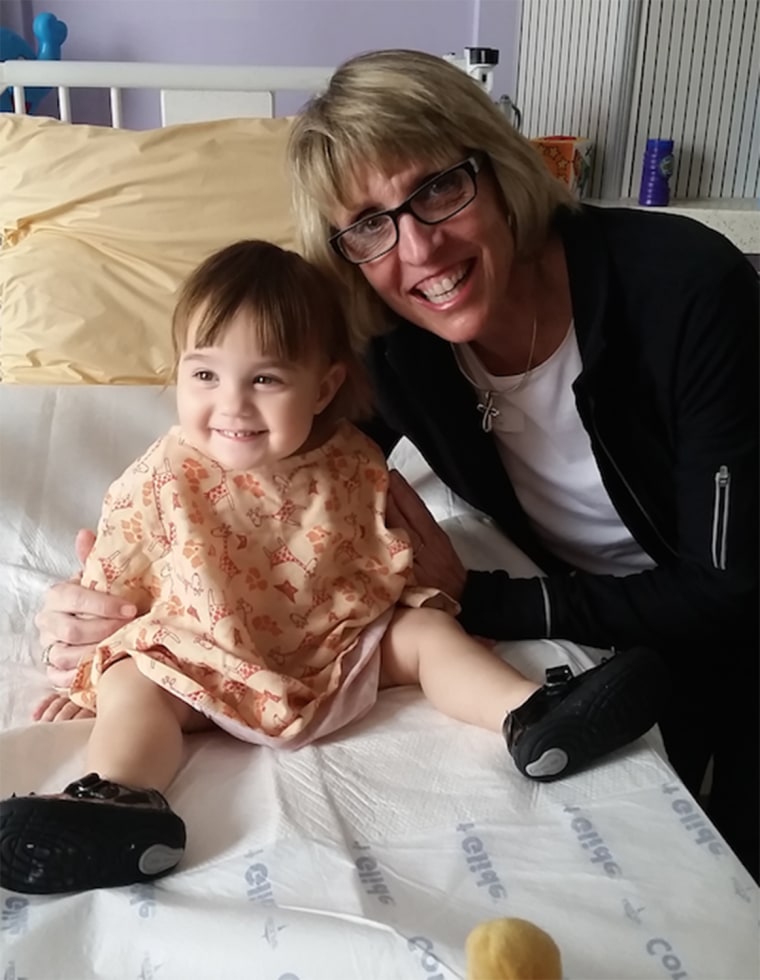 Transplant surgery is rare among children under 4, according to Dr. Eileen Brewer, medical director of kidney transplant at Texas Children's Hospital in Houston, where Clara had her March 25 surgery, but using an adult kidney is actually less risky and lowers the risk for thrombosis, or blood clots.
Today, at 21-months-old, Clara must take lifelong medication to prevent organ rejection, but her prognosis is excellent. The baby's mother, 29-year-old Kate Boddie of San Antonio, said her own mother's gift is a Mother's Day miracle: "How do I say thank you to somebody for saving your baby's life? Mom kind of brushed it off, but I don't think just anyone would do it — it takes a special person and a whole lot of love."
Clara's grandmother, 54-year-old Smith, assistant to the vice president of student affairs for Texas A&M University, explains to TODAY contributor Susan Donaldson James why this four-generational gift was so meaningful.
This was a gift to my daughter and granddaughter. But, honestly, I feel like I am the one to get the biggest blessing. How many grandmas get to give something that changes a life?
Clara was our first grandchild and she was named after my mother, who was an incredibly strong woman. She and Kate built a wonderful relationship and I want to give Clara that same opportunity— in honor of my mom.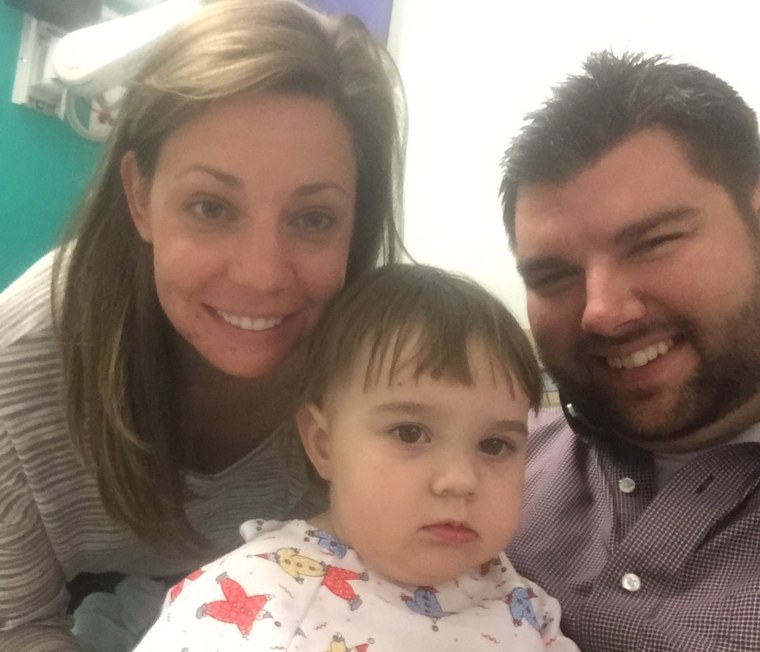 When my daughter was pregnant with Clara, there were indications there were issues with her kidneys, but we didn't have any idea how serious it would be. Kate was induced a month early — there were problems with the amniotic fluid, probably due to her kidneys.
She was born on Wednesday, July 24, and was absolutely the most beautiful baby ever. But by Saturday, Kate, and my son-in-law Daniel, his mother Carol and I were told by Clara's nephrologist that Clara would have to have a transplant because of complete renal failure and she would be on dialysis. We couldn't stop crying.
I married my college sweetheart and it's been 33 years now. My husband is a retired Marine and we have been through several conflicts in some scary places. But we've had nothing like this at all. I felt like the breath had been sucked out of me. When I could breathe again, I said, "It's me. I am going to be the donor." My son-in-law arched his eyebrows and said, "We'll see."
I knew I would do it from the word go. I have been blessed with really good health and try to take care of myself the best I can. After the transplant, a good friend of mine said, "This is why you have been healthy — for this very moment, to give to this baby." She was 100 percent right.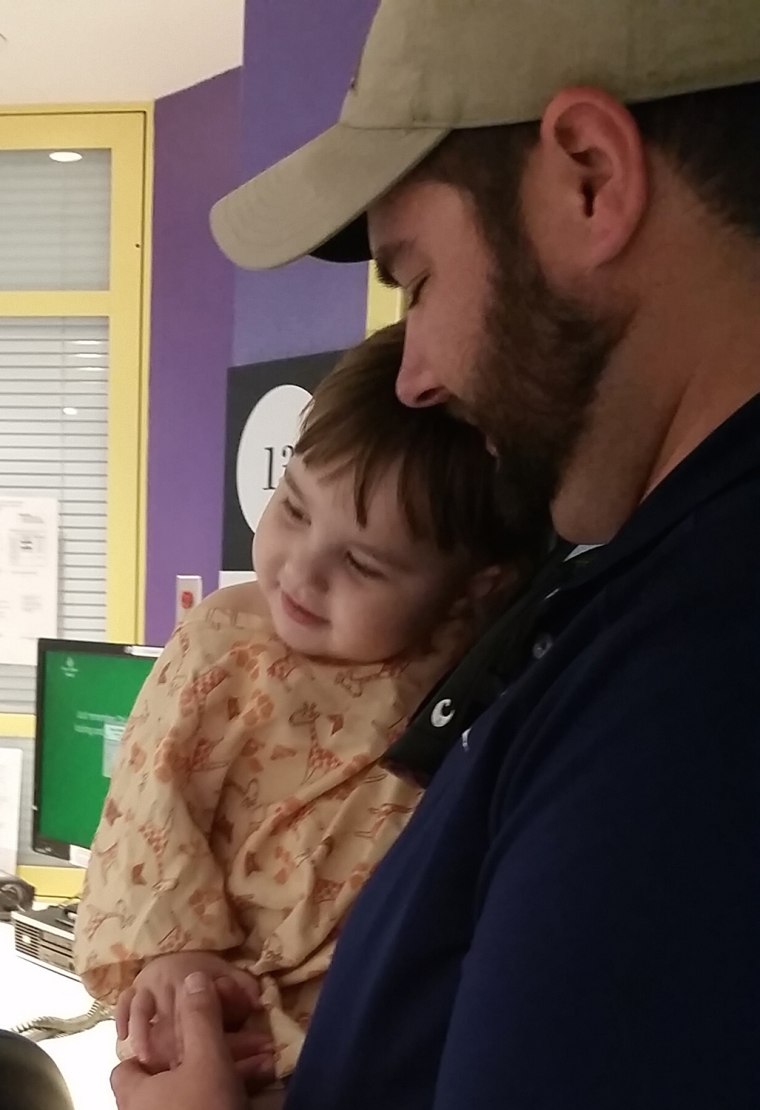 Everyone asks how an adult can give a baby a kidney. We were told she would have to wait until she was 18 months old and reached a certain weight. They did dialysis with her at home. You don't ever want your children to go through this, but it was an amazing feeling to see my daughter Kate rise to the challenge.
The surgery was March 25. It was very frightening. The idea of donating an organ can be a little overwhelming, but it's a very careful screening process that you go through physically and emotionally. The surgery was so easy. It sounds strange, but I would highly recommend being a donor. I was in the hospital for 48 hours in all. There was some pain, but it was manageable.
Childbirth was way worse.
I was back at work in two weeks. I really haven't had any problems at all. I feel grateful and very blessed with the excellent care I got, and felt well supported at Texas Children's and St. Luke's Medical Center.
My biggest fear was rejection, but that didn't happen to Clara. She is doing wonderfully and is back home, and already grown an inch since surgery.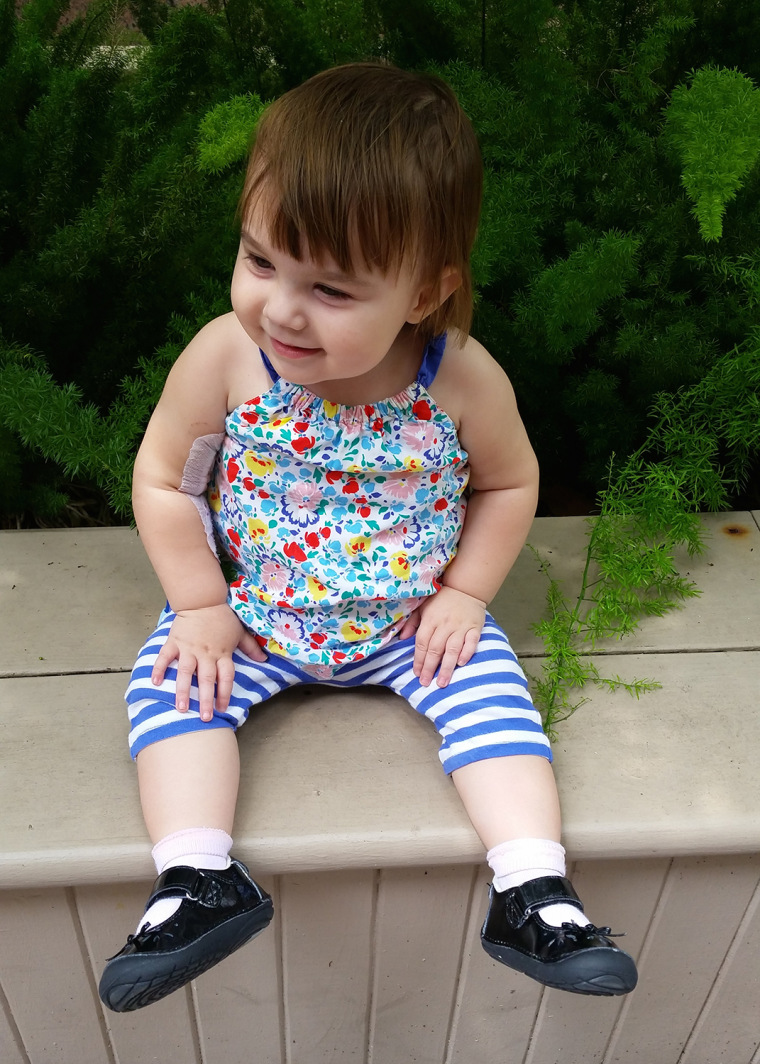 This year, Mother's Day will be very special. Clara is the most social child. She never met a stranger she didn't love and gives hugs to everyone she meets. She is not allowed to be around too many people because her immune system is suppressed, but that will soon change. We are going to meet on the Gulf Coast and have a fun day at the beach with an elegant, gourmet picnic and let the grandparents spoil her rotten.
Each day I wake up and thank God. I am so grateful the surgery was successful and we are going to spend a long time together. I just hope to have the kind of relationship my mother had with Kate, to be there for her every step of the way and to see her grow up to be the person she was born to be.
And that's a fighter, a strong little fighter.