Earlier this fall, 17-year-old Paul Houle noticed that he had an elevated heart rate through the heart monitor on his Apple watch. Houle, a football player from Hyannis, Massachusetts, thought it was probably related to getting back into the swing of football season following the summer, but to be safe, he went to get it checked out.
"I thought it was dehydration, but at the hospital I was told it was so serious, that if I hadn't done anything, I would have died," Houle told TODAY.
It turns out that Houle's heart, liver and kidneys were shutting down because of a serious medical condition called rhabdomyolysis. It occurs when muscle tissue is released into the blood following injury. Responding to the data from his watch helped save his life.
The incident is part of a growing trend, with technology playing a larger role in transforming the field of medicine. The Apple event held in September, for example, showcased health care-focused apps like Airstrip and 3D4Medical.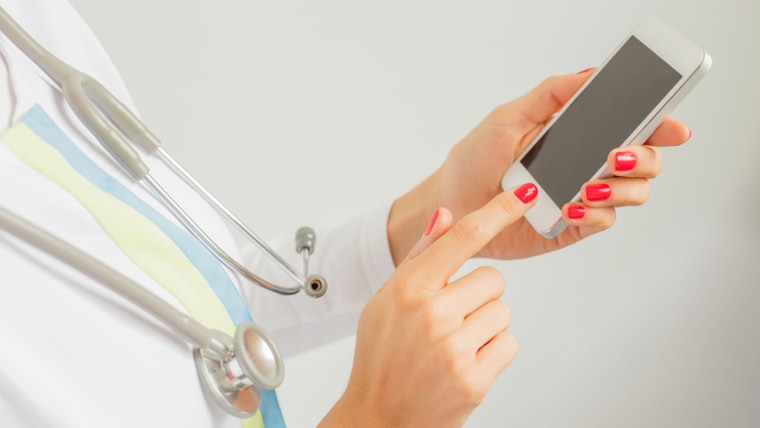 But this vision of a speedy health care superhighway doesn't seem to jibe with what most people experience at their doctors' offices — lands of faxes, analog equipment and paper files — which often operate on limited hours, with many winding down by 4:45 p.m.
RELATED: Can your cellphone help your health? 3 apps for medical care
Dr. Jay Parkinson, nicknamed the "Doctor of the Future," after founding a virtual practice in Brooklyn, New York, back in 2007, said the process is a work in progress.
"I have the opinion that doctors have a very clear set of rules as to what they get paid for and don't," he told TODAY. "Right now, there is no payment mechanism to deal with your data and these devices, so the fact that they have access to data and devices means they also have liability."
Parkinson's doctors — who are often found through word of mouth — are as interested in the data as their patients. But interested parties can learn more about Parkinson's network through his blog.
"There are these really awesome, tech-savvy doctors out there," he said. "It's a small percentage, but our doctors that we hire here are extremely tech curious."
Consider companies such as Doximity, which designed a platform that is considered to be the first of its kind: a LinkedIn-type service for doctors. Users are able to log in and communicate securely with one another about their patients, often from the convenience of an Apple watch.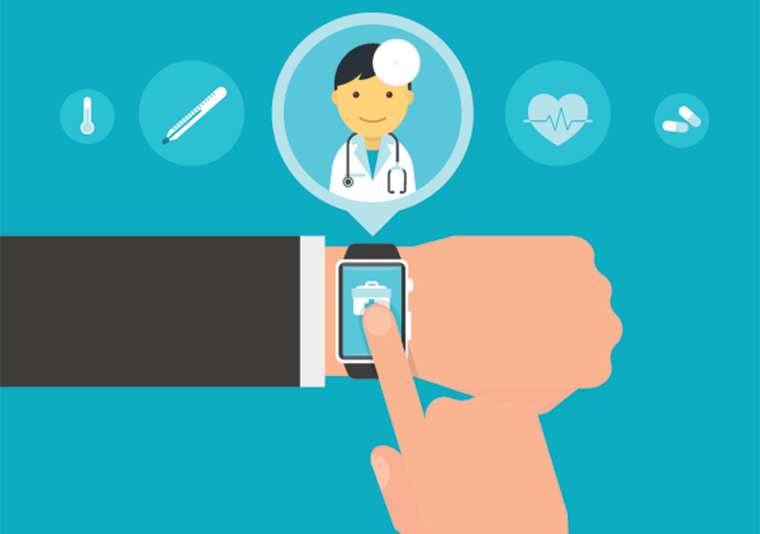 Rather than faxing records and making phone calls or sending emails, the network provides features that manage these tasks in a streamlined way.
"In the past, faxes would get lost, things would get dropped and doctors had to do a lot of rework," said Dr. Alexander Blau, who serves as vice president of growth and content at Doximity.
RELATED: Sleep well, live well: Here's how much you really need each night
Dr. Prateek Mendiretta, who works at Taussig Cancer Institute at the Cleveland Clinic, said the platform has enabled him to follow through with patients remotely. His patients often go to warmer places such as Florida to avoid the brisk Ohio winters. In the past, the process of finding doctors and setting up treatment from afar took multiple calls, emails and faxes.
"With Doximity, I was able to look up and fax a record through a secure message to a local oncologist," he told TODAY. "The patient was seen in the middle of treatment and it was a seamless transition. The oncologist got in touch within a week and the patient picked up right where we left off in fighting breast cancer, and has two advocates and providers who've communicated seamlessly."
While the technological prospects look bright, not everyone shares this enthusiasm. Robert Wachter, author of "Digital Doctor: Hope, Hype and Harm," told TODAY that the technology has potential, but there is still "quite a bit of froth."
"How do we train people to take full advantage of digital tools while there's a huge amount of info on a computer?" he said. "It becomes less about talking to them and examining them, so how do we train people to do that and not forget that it's a human being and they're not just analyzing a data set?"
RELATED: Do I really need an annual physical?
Wachter isn't the only critic of this trend. While it's easy to envision a streamlined system where seamless medical transactions occur, this latest foray into the modern age isn't without its hiccups. A recent article by Mother Jones took a deep dive into the $9 billion electronic health record (EHR) market and among other things, uncovered that 43 percent of physicians said some of these so-called improvements actually made their jobs more difficult. The article also called out players in the space for blocking patient information in order "to control referrals and enhance their market dominance."
Even so, Blau hopes the antiquated processes of faxing, calling and paging have met their match. "Health care still lives in the dark ages of communications," he said. "Even drug dealers have moved on from pagers."
As for Houle, who is sidelined from football for the foreseeable future, prospects are still looking bright. A recent call from Tim Cook sweetened the blow some after the Apple CEO offered the high school senior, who plans to study electrical engineering at Northeastern, an internship.
"I might wait to get at least a year of college under my belt before working for one of the biggest companies," Houle said. "It's crazy. I've always been a big Apple fan and tech guy and was spending my senior year stressing about college and then this happened. Things are looking good now."