/ Source: TODAY contributor
Having trouble keeping up with our increasingly organic, eco-friendly world? Let me be your guide! From all-natural makeup to the best in eco-conscious jeans, I will test and review the products and treatments that are best for you and the planet.
A friend of mind recently joked that you know you've officially entered adulthood when you begin to think about the thread count of your sheets. I'll take that thought a step further and add that you're really a grown-up when you consider how those sheets were made. Since we dedicate one third of our lives to sleeping, it makes almost too much sense to do it in style — healthy, eco-friendly style.
Looking to outfit your bed in sheets that were processed without harsh chemicals (i.e., toxic pesticides and fertilizers)? Me too. There are a handful of small boutiques that are producing some of the most luxurious all-natural bedding available today — imagine crawling into 100 percent toxin-free silky softness every night (colored with nothing but earth-conscious dyes) — but some of the big retailers have also gotten into organic sheets, complete with irresistible price points.
Target for example, has stepped into all-natural bedding with 250-thread count — not too shabby — organic cotton sheets ($49.99 for a queen set) that come in an array of pleasing colors: sage, white, blue, pink and tan. Not to be outdone, Bed, Bath and Beyond has also gone organic with simple ivory or white organic cotton sheets ($39.99 for a queen set). Organic cotton sheets not only set the stage for a healthy night of rest, but also keep toxic chemicals out of our water sources (through all-natural manufacturing), which in turn protects the planet. Another win-win. But cotton isn't the only way to go natural in bed. Anna Sova's eco-silk collection is made from naturally processed silk that has been tinted with planet-friendly dyes, and though there is some debate as to the true eco-value of bamboo, sheets made from the fastest-growing plant on earth are another extra-soft option.
As I sought out sheets that would top the charts in three categories — 1) supreme comfort; 2) personal health and safety (manufactured with no chemicals); and 3) eco-awareness — I began to wonder about the multitaskers behind the all-natural linen companies that make such products possible. Carmel Campos, founder and CEO of LOOP Organic, home to organic towels and 250-thread count organic sheets with extra-wide cuffs (the top inch or so of a flat sheet), is one such sheet superhero. She recently pulled herself away from her delicately hued linens — think Thistle, Autumn Orange, Sandstone and Chocolate — to answer a few of my questions.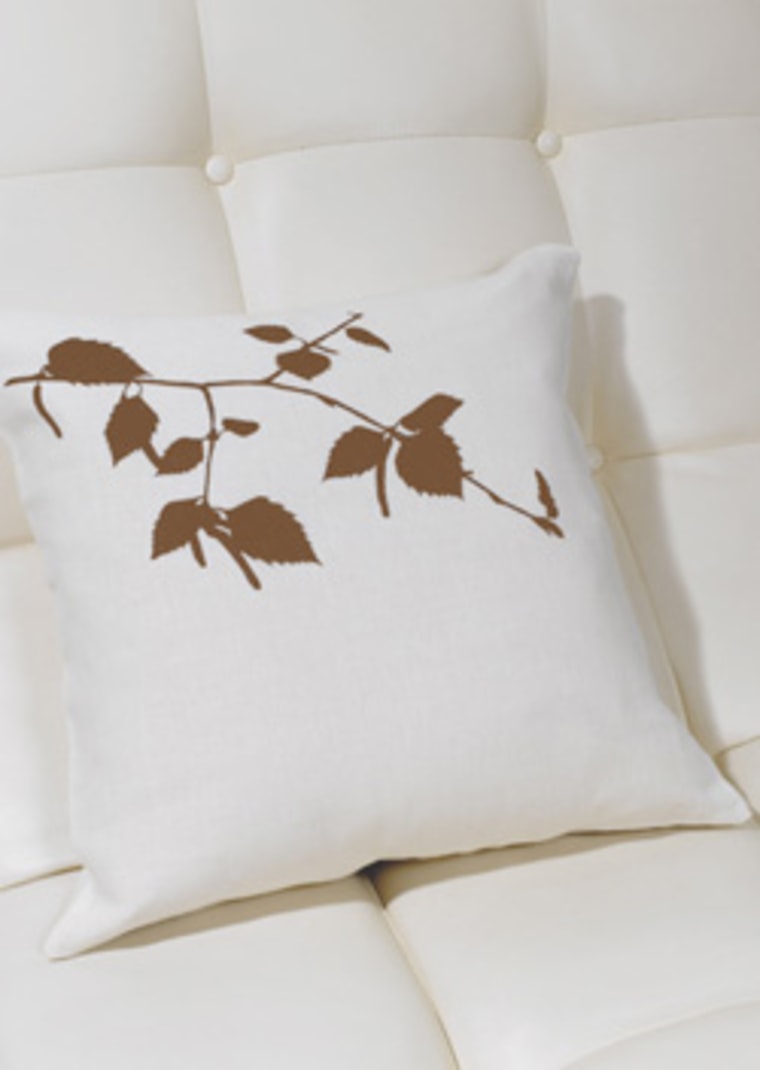 What inspired you to start an organic linen company? Around 2003 I was reading Rachel Carson's "Silent Spring" and learned about her fight against the use of toxic chemicals in industrial agriculture. She explains how chemicals that are absorbed by the body can cause cancer. At the same time, five different people I knew were diagnosed with some sort of cancer, and unfortunately one was my cousin. It just clicked that we are living in a world filled with unnecessary chemicals that are damaging our health and the health of the environment.
Why the name LOOP? The name LOOP has a couple of meanings: It refers to the loops on a towel that make the fabric absorbent and it's also about our earth, which we can think of as one giant closed-loop system. If we put harmful chemicals into our environment, they stay within our environment, and end up in unintended places polluting our air, soil and waterways.
Why should we care about organic sheets? Organic linens are great in two ways: They are good for the environment at large, but also good for our personal environments. It is important to not only watch what we put into our bodies, but also what we put next to our bodies — especially with products such as bed and bath linens, which are so close to us and which we use so often. It's nice to use fabrics that are soft and pure, giving our bodies' defenses a chance to relax.
How is organic cotton processed differently than conventional cotton? Growing conventional cotton uses some of the most toxic synthetic fertilizers and pesticides. Organic cotton, on the other hand, is grown by allowing our diverse ecosystem to control pests naturally. We think of cotton as this pure and natural fabric, but the processing of conventional cotton textiles also relies heavily on chemicals, many of which are toxic, and these can linger in the products. Some people may think that organic cotton products might not stand up to conventional cotton products in some way, but organic cotton products are comparable in terms of softness, durability and price. You don't have to give up style and comfort to be organic.
Marisa Belger is a writer and editor with more than 10 years of experience covering health and wellness. She was a founding editor of Lime.com, a multiplatform media company specializing in health, wellness and sustainable living. Marisa also collaborated with Josh Dorfman on "The Lazy Environmentalist" (Stewart, Tabori, and Chang), a comprehensive guide to easy, stylish green living.
Please note: Neither Marisa Belger nor TODAYshow.com have been compensated by the manufacturers or their representatives for her comments or selection of products reviewed in this column.