In October of 2011, Giuliana Rancic made a stunning announcement on TODAY — at the age of 36, in the midst of fertility treatments, she'd been diagnosed with breast cancer.
Rancic underwent a double mastectomy in December of that year, and now she has another big announcement — she's five years cancer-free
The reality star and "Fashion Police" host shared a photo of herself on Instagram greeting the sunrise on a sandy shore with her arms stretched open wide. She also shared a moving message.
"'Everything will be OK in the end. If it's not OK, it's not the end.' Ever since I was diagnosed with breast cancer, this quote has been my mantra," she wrote. "These words have been my anthem, my inspiration, my comfort and my prayer."
RELATED: Shannen Doherty responds with grace after stranger is 'horrified' by cancer treatment
That five-year mark is an important one for any cancer survivor. While it's no guarantee of remaining cancer-free, as Rancic explained, the odds of the disease returning are "exponentially lower."
Still, she plans to keep on fighting.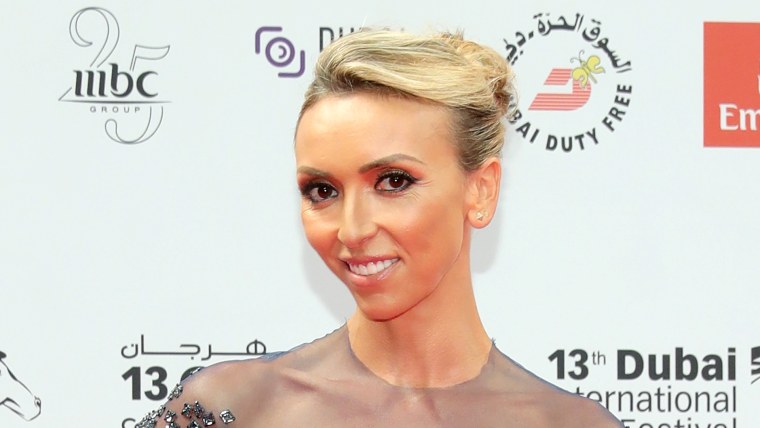 "Breast cancer is more of my history, less of my present, but that doesn't mean I am leaving this battlefield," she continued. "Through my journey, I have met those who, it breaks my heart to say, did not reach this milestone. This past year alone, more than 40,000 people died of breast cancer, while another 300,000 received the devastating diagnosis and began their own journeys through the storm. And I pray for them all."
And for herself, she's celebrating.
"I can now declare, with immense gratitude and God's love, that I can feel the sun shining on my face," she wrote. "And I can also say that I'm finally...OK."
RELATED: Giuliana Rancic: 'I would have five' kids if I could
Next year, she and husband Bill Rancic will have another five-year milestone to celebrate. Their son, Duke, who was born via gestational carrier 10 months after her diagnosis, turns 5.
Follow Ree Hines on Twitter.