Zosia Mamet, one of the stars of HBO's "Girls," has gone public with a very personal story, revealing she has long battled serious body image issues.
"I've struggled with an eating disorder since I was a child," Mamet writes in the latest issue of Glamour, where she is a regular columnist. "This struggle has been mostly a private one, a war nobody knew was raging inside me. I tried to fight it alone for a long time. And I nearly died."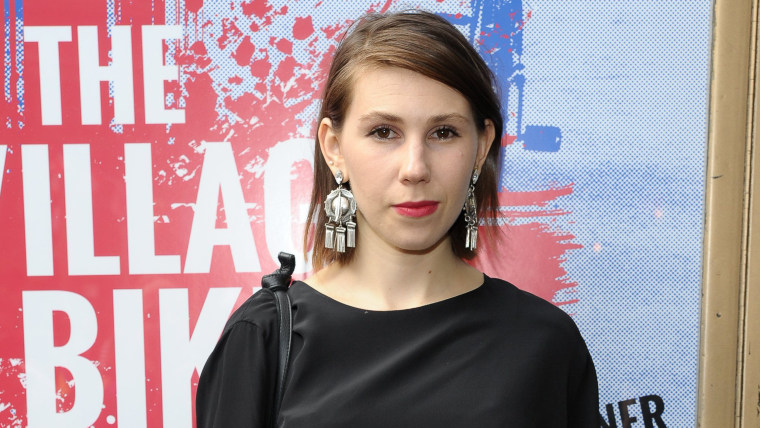 The 26-year-old wrote that her disorder began when was 8, after someone called her fat. "Ever since then," she writes, "there has been a monster in my brain that tells me I am — that convinces me my clothes don't fit or that I've eaten too much. At times it has forced me to starve myself, to run extra miles, to abuse my body."
In her essay, the actress reveals that when she was a teenager, she used to stand in front of her refrigerator, debating whether or not to eat: "I would stand there for hours, opening and closing the door, taking out a piece of food then putting it back in; taking it out, putting it in my mouth, and then spitting it into the garbage."
Mamet says it was her father, playwright David Mamet, who intervened. "He came home one night from a party, took me by the shoulders, and said, 'You're not allowed to die.' It was the first time I realized this wasn't all about me," she wrote. 
These days, she says is doing better, comparing her condition to being "an addict in recovery" and explaining that she continues to deal with these issues.
"Today I'm at a healthy weight," she writes, "though I realize that my obsession will always be with me in some way."
The actress also took aim at cultural norms that play a role in the prevalence of eating disorders in young women, noting, "It's no secret that we live in a country with a warped view of beauty. 'Skinny' sells us everything, from vacations to underwear, effectively." As for what society can do to help eating disorders, she suggested the first step is simple — start talking about it.
"Let's diminish the stigma," she said. "Let's remind one another that we're beautiful."