The night before Monique Salinas' quinceañera, the teen confessed an impossible wish to her mother, Melissa Hernandez, that her brother, Mikey, could be at her birthday party.
Sadly, Mikey had passed away in a car crash 10 years earlier.
"I said to her, 'I know. But in his own way, he will be,'" Hernandez told TODAY.com.
Little did Salinas know that Hernandez had arranged for Aubrey Reeves, the 18-year-old who had received Mikey's heart and kidneys in an against-all-odds double transplant, to surprise Salinas at the party. The two would be meeting for the first time.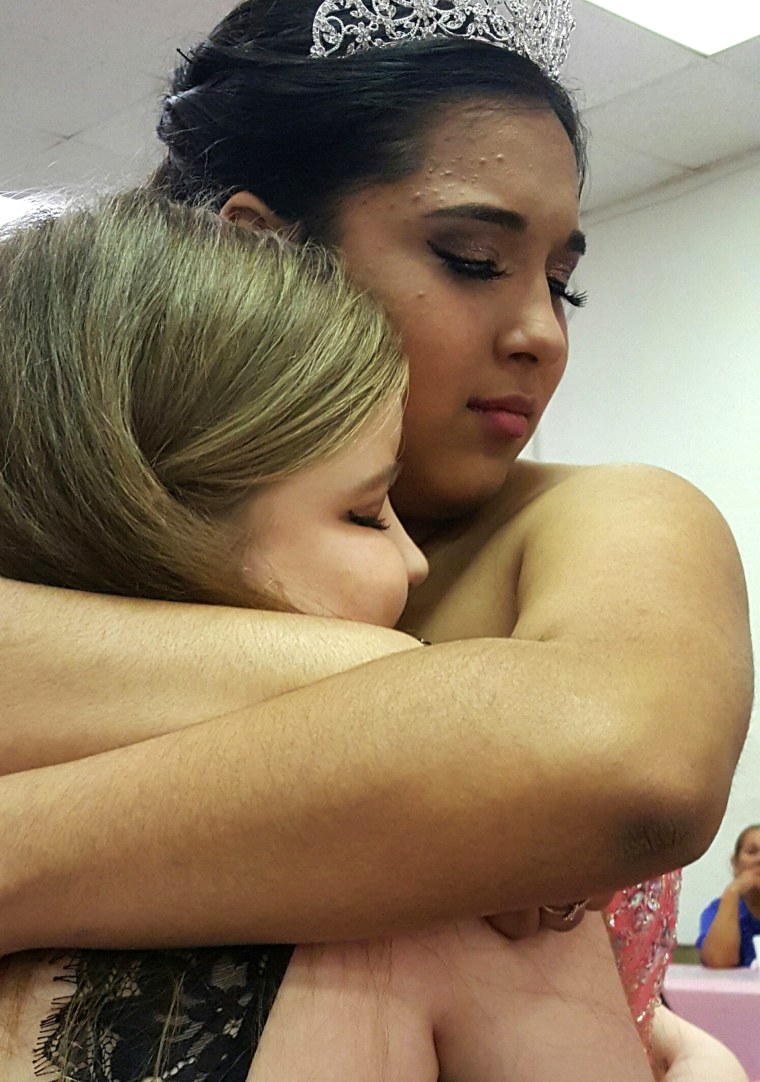 "I knew Monique was probably going to be very emotional, very excited, and a little sad," said Reeves, who drove 10 hours from Wichita Falls to Benavides, Texas, for the occasion. "It's not her brother, it's somebody else. But I knew that it was a really good thing for us to meet."
Since Hernandez was tied up with preparations, the first she saw of Reeves was at the party, where Reeves was waiting outside for the big reveal. "I felt a connection to her right away," said Hernandez. She immediately embraced Reeves, then bent down to listen to the heart — her son's — still beating in Reeves' chest.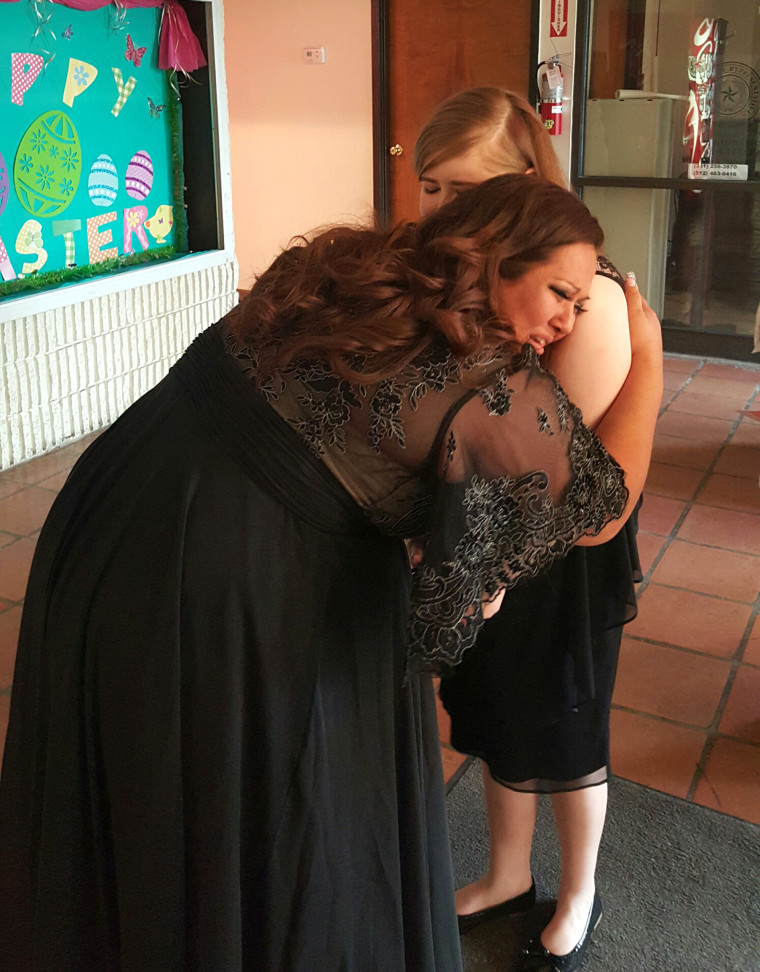 "For donor families to meet, it has to be a mutual thing. You can choose not to know the person," explained Hernandez. "After 10 years, I felt it was time. I had made a tough choice as a parent … Seeing Aubrey, I knew I had done the right thing."
RELATED: Mom pens letter to family of baby's heart donor: 'Your child will forever live on'
Salinas and Reeves shared their own deeply emotional reunion a few minutes later. "Meeting Aubrey was like no other surprise," said the 15-year-old. "It was a very special and amazing gift that no one else could give me. I knew I couldn't have my brother there physically, but I had Aubrey, and he was there in her."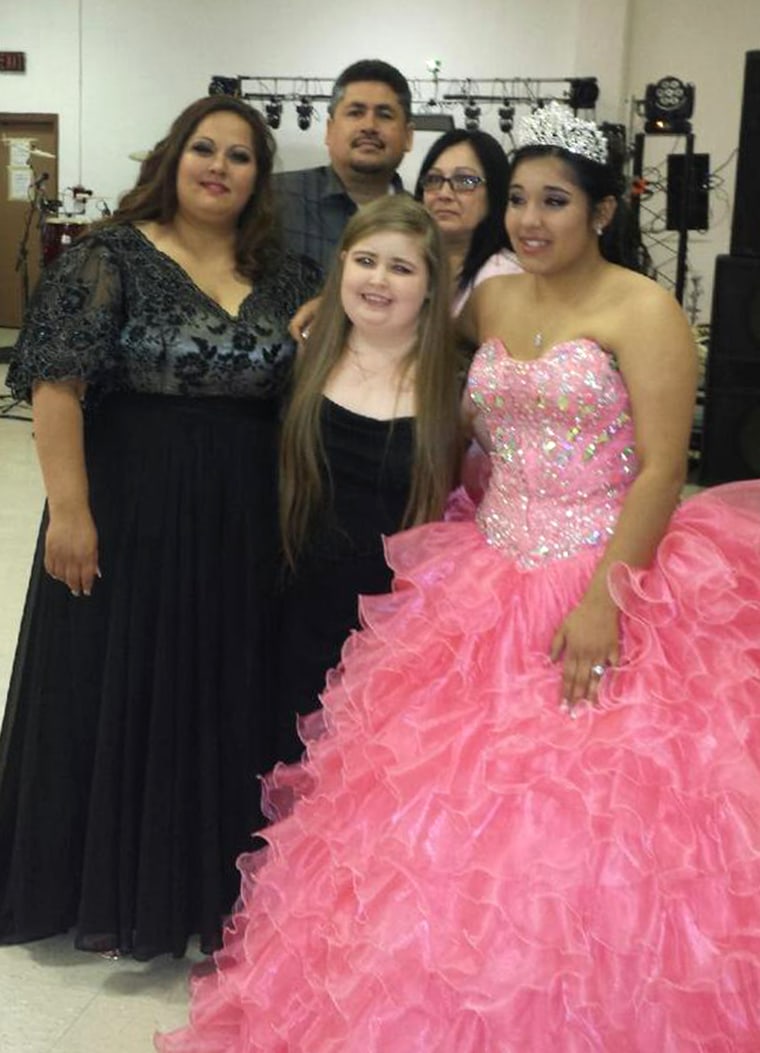 The two families got lunch the following day, and were surprised to find out how much Reeves and Mikey had in common."
RELATED: FedEx flies girl in need of liver transplant to Chicago in midst of snowstorm
"Relatives at the party had come up to talk to me about what kind of kid he was," said Reeves. "I had noticed some changes in my personality after my operation, and the more I heard … this is not coincidental. He loved dogs, I love dogs. He loved Batman, I love Batman.
"This is the pure compatibility of having this heart."
"She was very fun and outgoing," said Salinas. "She reminded me so much of my little brother."
"Their laughs are identical," added Hernandez. "They even have same favorite foods."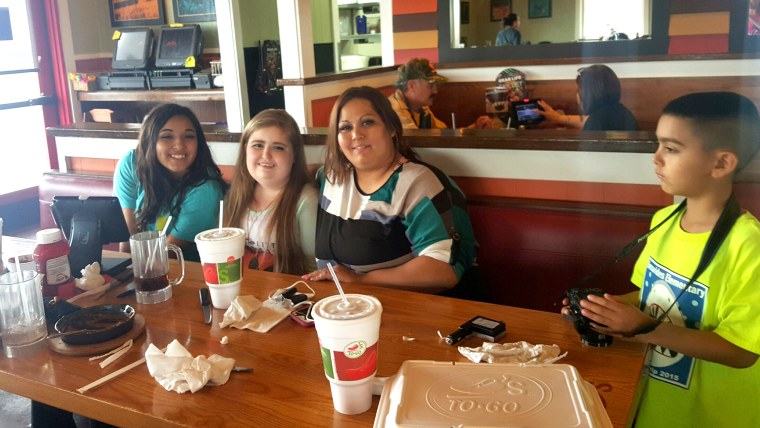 It was a surreal experience for all involved, and the two girls plan to stay in touch.
"I'm just so grateful they met," said Hernandez. "It was a humbling moment … to know there was a purpose to all of this."