Ten-year-old Amber-Rose Kordiak is smiling again, a feat that seemed impossible after an accident that left her face sliced in half.
In 2013, she and her family were relaxing on their Minnesota farm on a summer night when her dad stepped outside to work on a tractor. Amber-Rose, then 7, went to join him and say goodnight to her cats.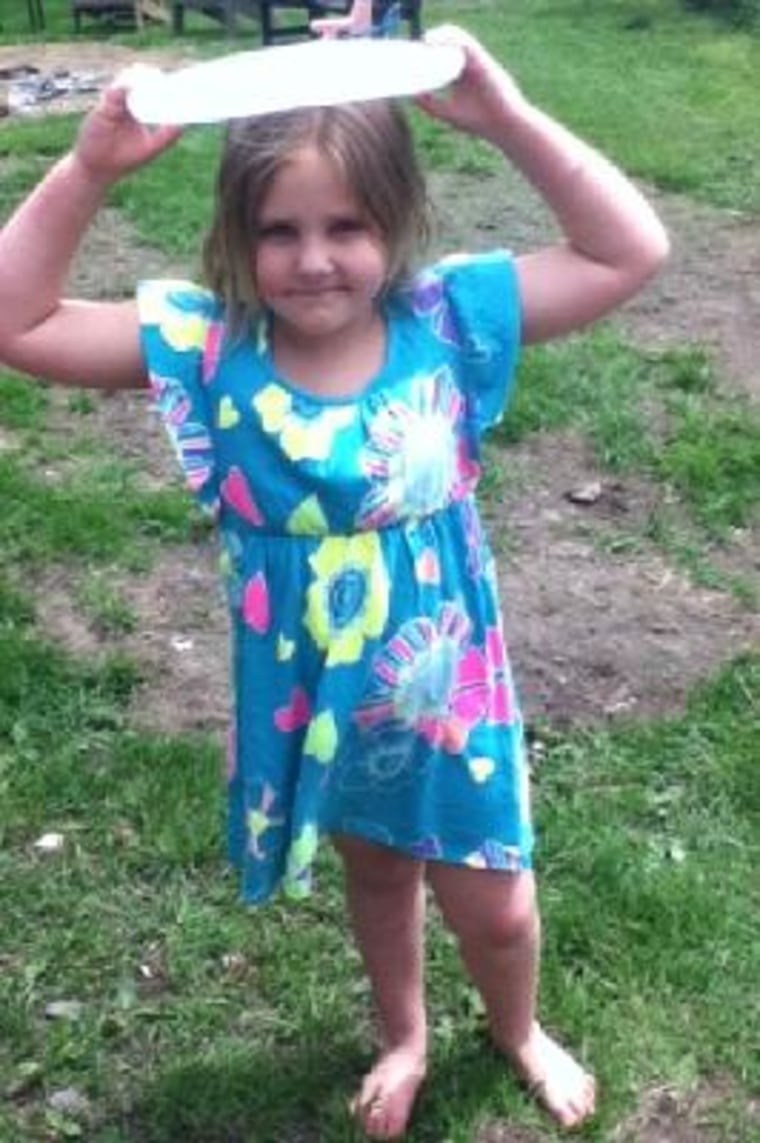 A 600-pound tractor tire that needed repair was propped against the barn wall. Amber-Rose's dad warned her not to go near it, but the little girl thought it would be fun to walk through it.
"All I could hear was my husband scream," Jen Kordiak, Amber-Rose's mom, told TODAY.
"I ran out there and he was just holding her. Her face was completely in half. Basically, the top under her eyes was hanging down. You could just see her eyes and this huge gaping hole."
When the massive tire tipped over and fell on top of Amber-Rose, the metal rim cut through her face, severing bones, muscles and nerves.
There was nothing holding her upper jaw to her eye sockets — imagine the silhouette of Pac-Man, Kordiak said.
RELATED: 8-year-old boy gets double hand transplant in surgical first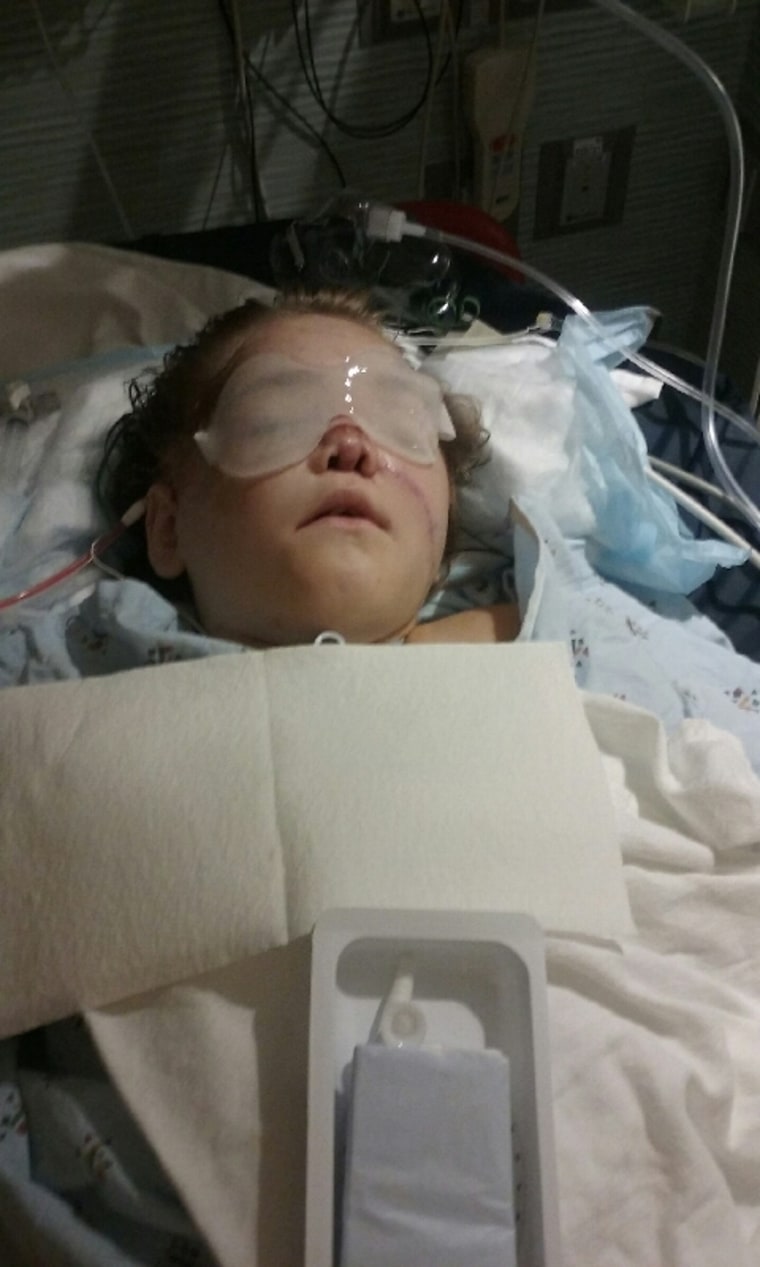 After trying to stop the bleeding, Kordiak scooped up her daughter and ran to the family van. As she sped down a rural road to meet the ambulance, her husband held Amber-Rose's face together.
"I just said, we're going to do this, we're going to save her. I can't lose my baby," Kordiak recalled.
A helicopter airlifted the 7-year-old to a hospital. She lost so much blood that her body went into shock.
"The thing I kept hearing is that no one has ever lived through an injury this extensive," Kordiak said.
RELATED: A swallowed button battery. 65 surgeries. Boy, 5, now breathes easier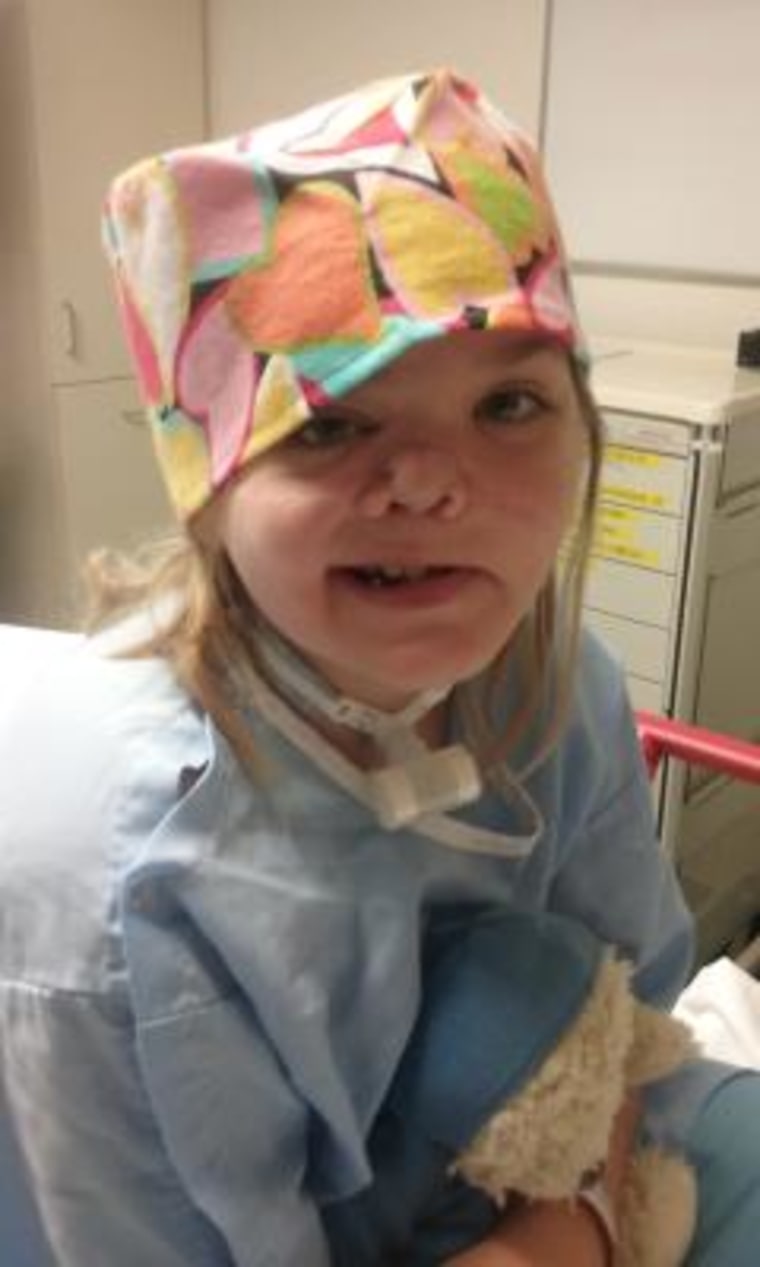 Amber-Rose's right eye socket was completely shattered, leaving just a void. The bones forming her nose were gone. Her upper jaw, the maxilla, was completely severed. She had a dislocated right jaw joint and a broken lower left jaw. Part of right cheekbone was gone. She suffered a brain injury in the violent fall.
Doctors weren't sure she would survive, but the little girl pulled through.
When Amber-Rose woke up from an induced coma, her family didn't think she would remember anything. But she told them she was aware of what was happening.
"She said, 'Mommy, I floated up out of my body and I saw dad holding me. He pulled the tire off me,'" Kordiak recalled. "She said she saw hundreds of light beams of prayers from everybody around the world praying for her to live. She was happy in heaven."
"She says she could see us and could reflect on our heartache and regret… and chose to come back to this world."
RELATED: Survivors of near-death experiences share 'afterlife' stories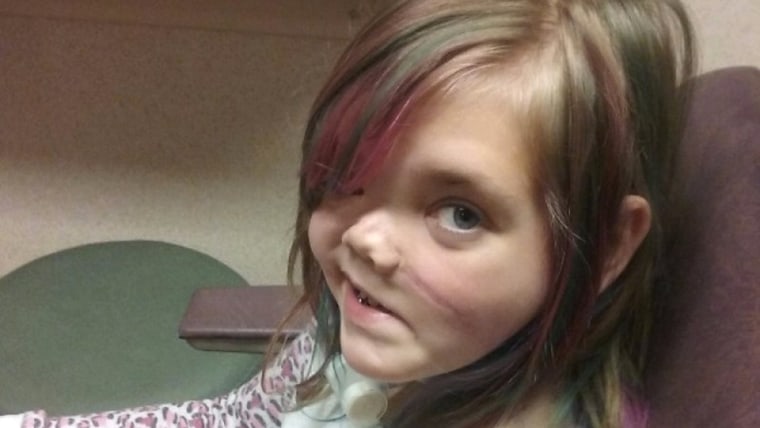 A long recovery lay ahead. Amber-Rose needed a tracheostomy tube to breathe. Various doctors tried to use metal plates to repair her face, but some became infected and caused major issues, her mom said. People stared at the little girl whose right eye was two inches lower than her left.
In December of 2015, the family began treatment at the Mayo Clinic in Rochester, Minnesota. Surgeons there used a 3-D model of her skull to plan Amber-Rose's facial reconstruction, which included an 18-hour surgery in July.
"It's a complicated injury," said Dr. Uldis Bite, a plastic and reconstructive surgeon who is leading the team helping Amber-Rose. "She's had multiple operations before coming here, some of which have not worked out as well as the people doing them had hoped."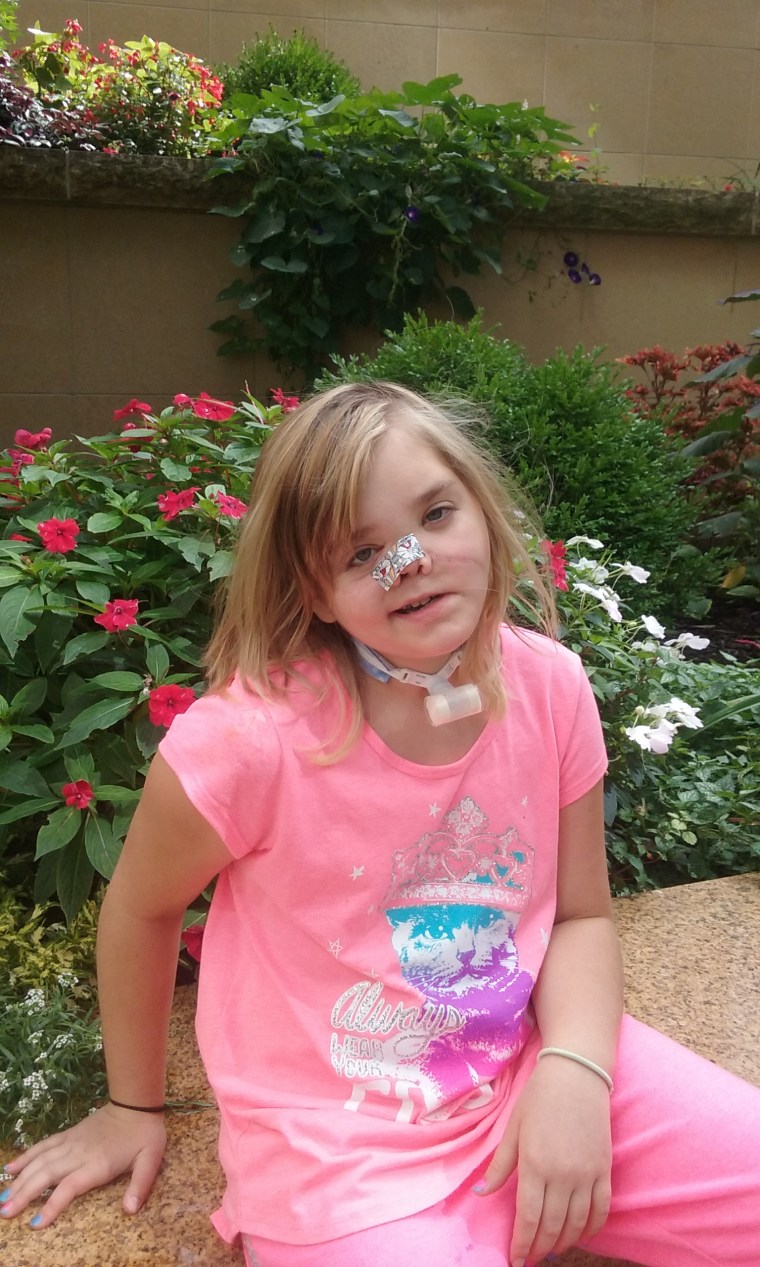 Treatment has included realigning her eyes and rebuilding her nose. She's already been through 13 surgeries since the accident, and will need more. Amber-Rose is still growing, which complicates things. She'll need upper and lower jaw surgery, plus more surgery on her nose when she's fully grown, Bite said.
There's still quite a bit left to go before people stop staring, her mom added. But Amber-Rose can smile, something a doctor once told her would be impossible.
"The most important message out of all of this tragedy is 'Pure Love,' meaning, sacrificing yourself for the other. That's what our family has been learning about the most," Kordiak said.
A GoFundMe page has been set up to help the family with medical and living expenses.